This year at Design Miami/, Friedman Benda will present an immersive installation by acclaimed artist Daniel Arsham in collaboration with the gallery. The latest project in his multi-disciplinary practice, Arsham breaks away from the traditional constraints of an art fair. Transforming the space into part domestic setting and part kunstkammer, the result of which is both recognizably from Arsham's narrative and breaks new ground.
Originally conceived out of not just a practical need, but driven by his personal desire to construct the interior of his Long Island home. Arsham went on to develop and realize a body of work expanded into a fictionalized environment. In dialogue with the house's Modernist architect Norman Jaffe, he created pieces he would want to use and live with every day, naming works after places and people who have been important in his life.
The works on view are a continuation and further exploration of Arsham's iconic and immediately recognizable practice of creating fossilized "future" relics that distort the viewer's perception of space and time. In contrast, some examples of furniture represent a significant departure for Arsham and signify the development of new vocabularies of form as he investigates, challenges and recreates classical archetypes in design.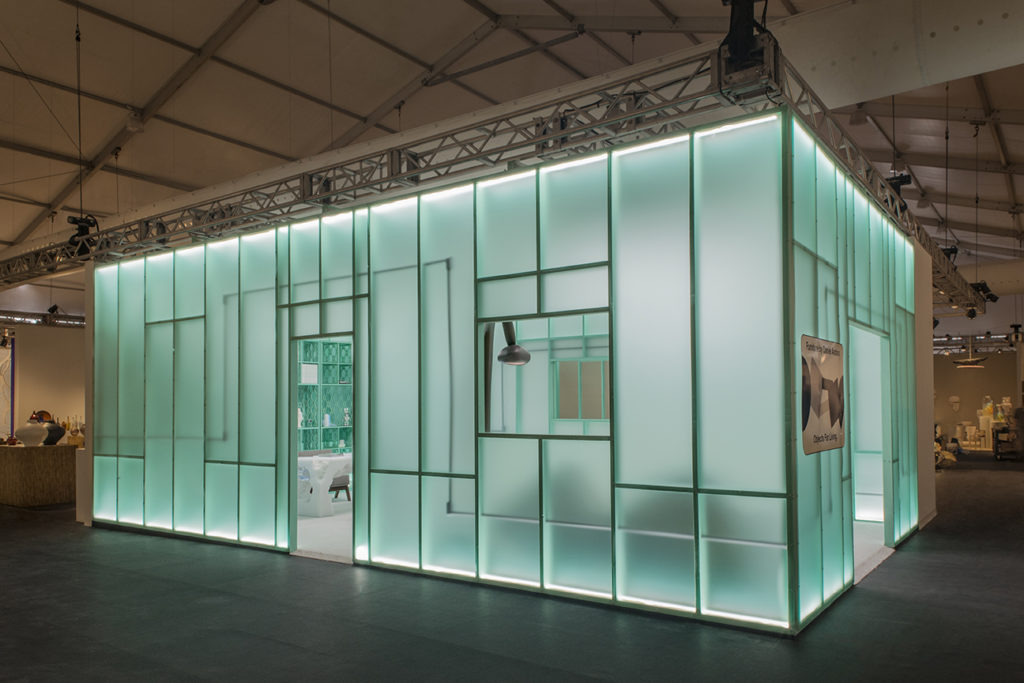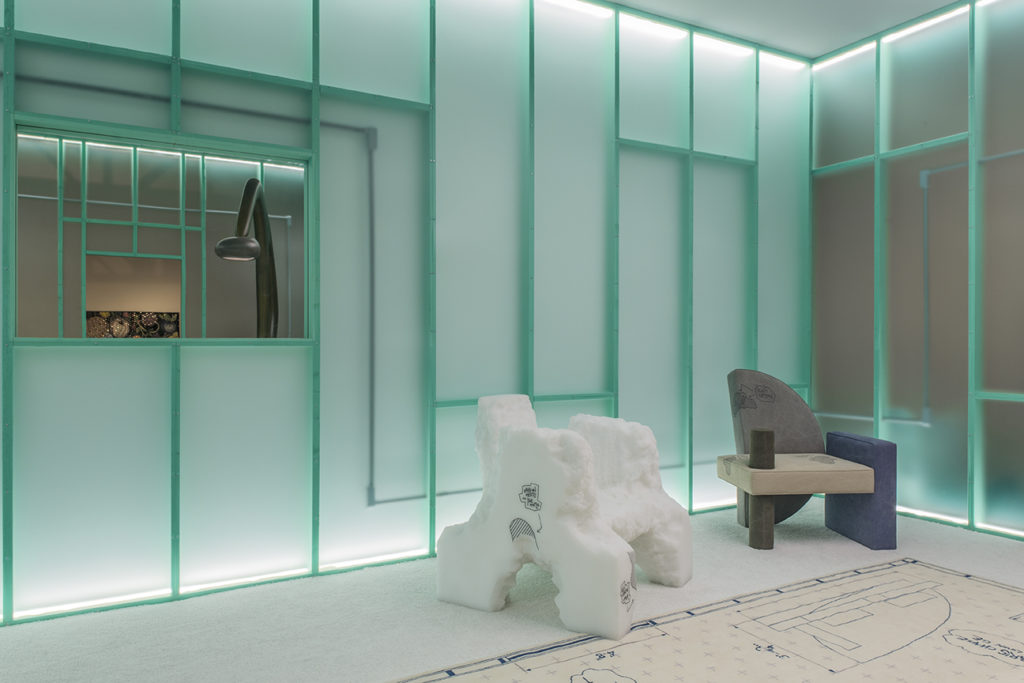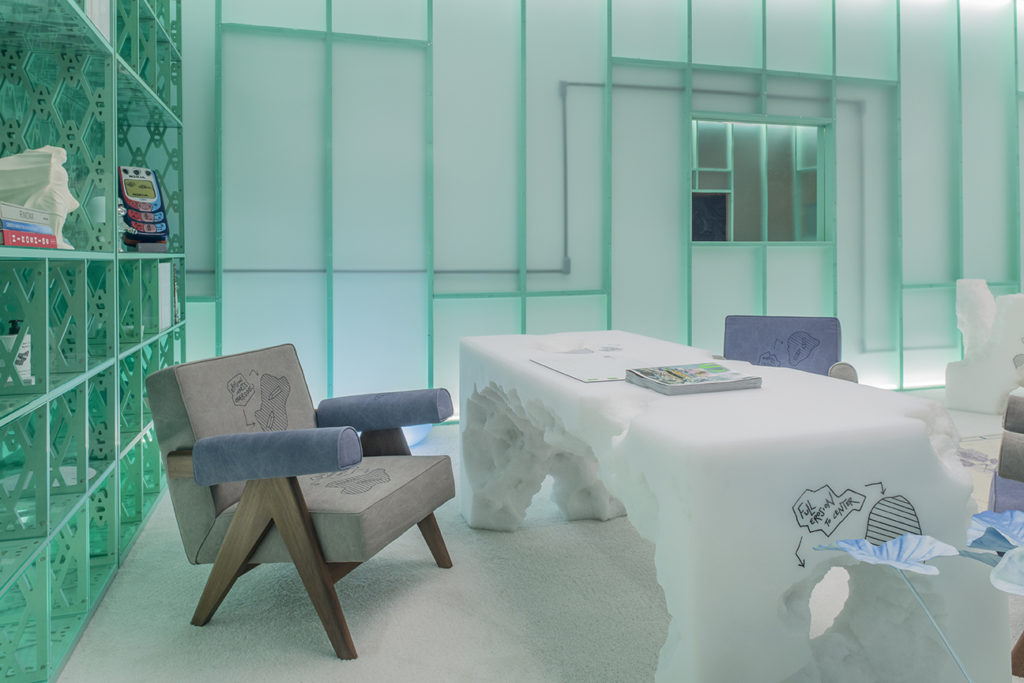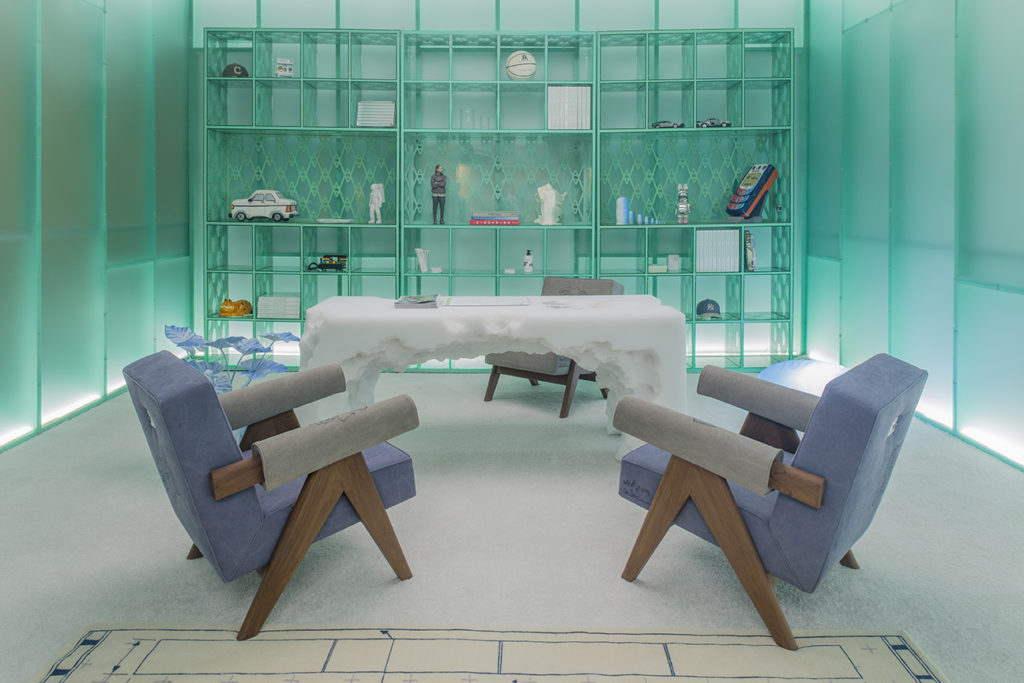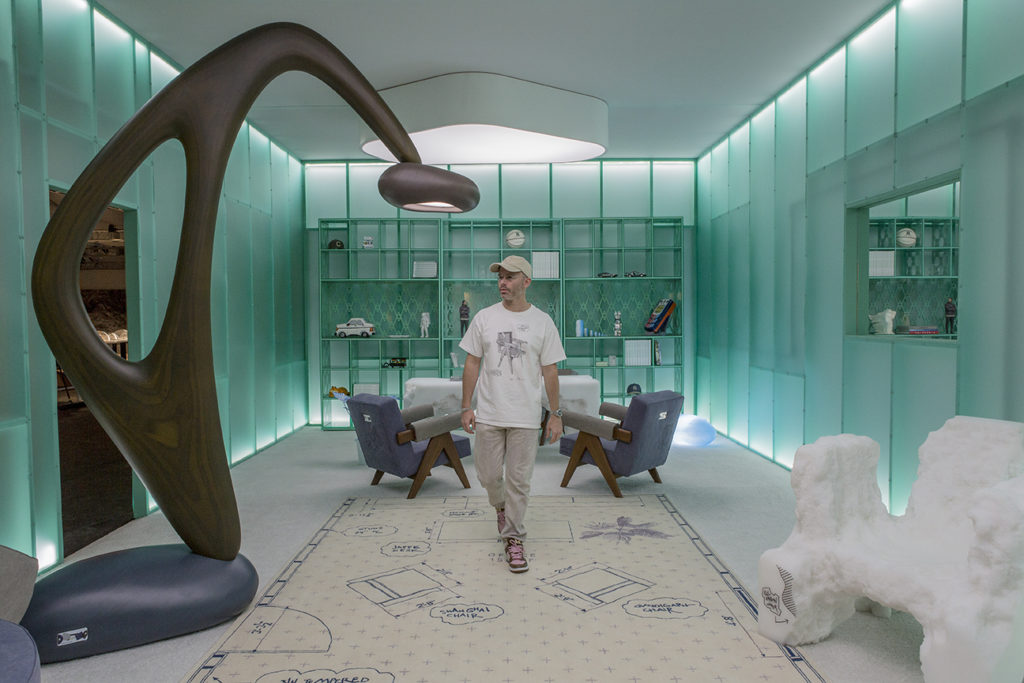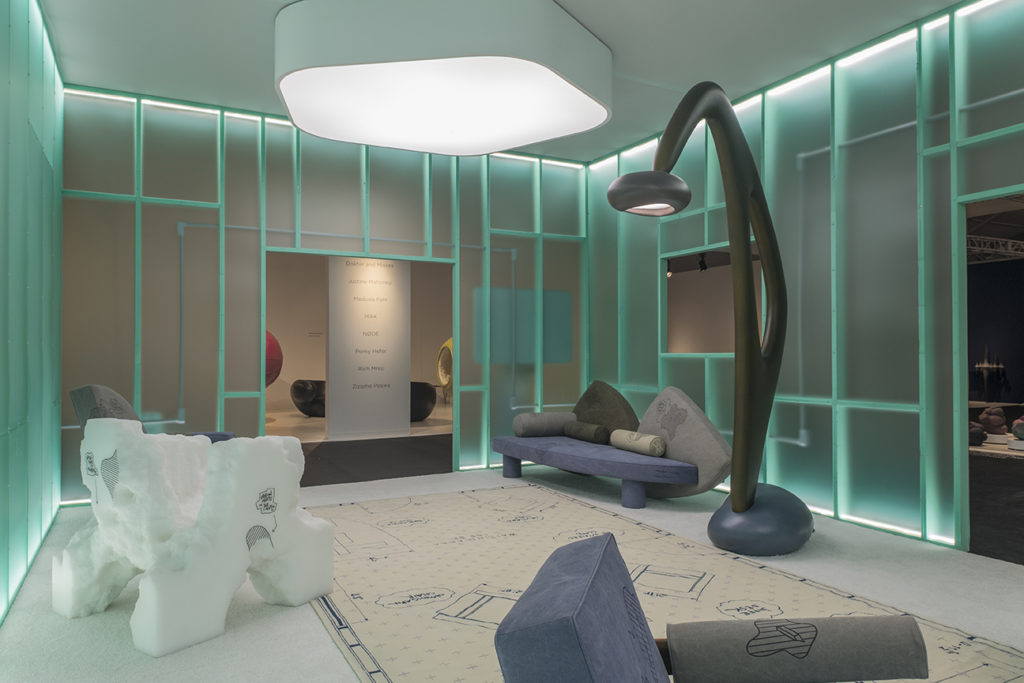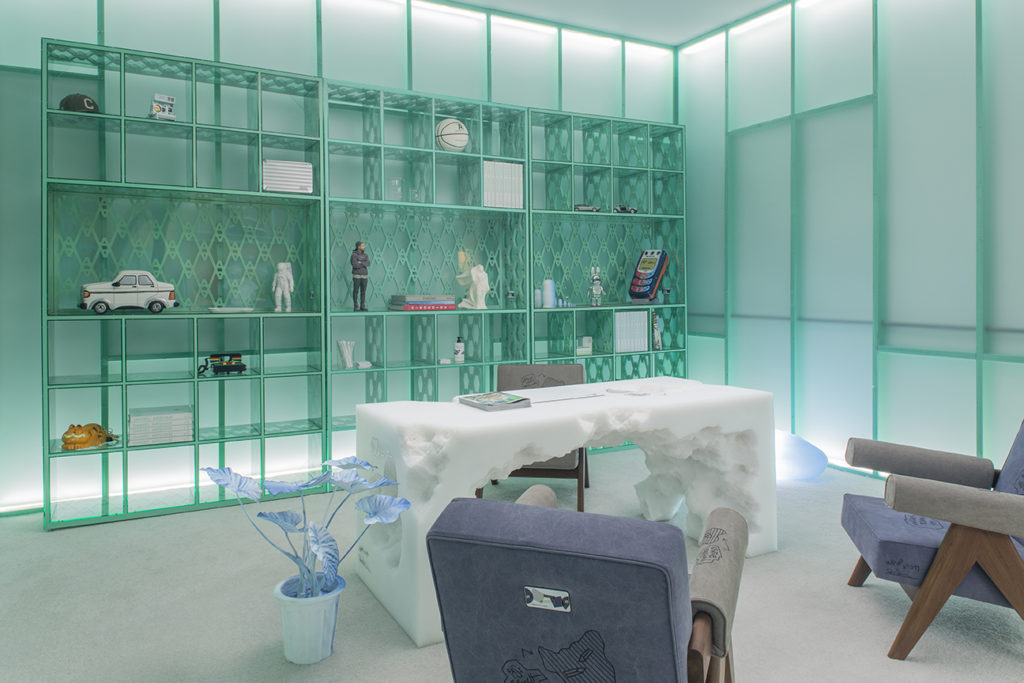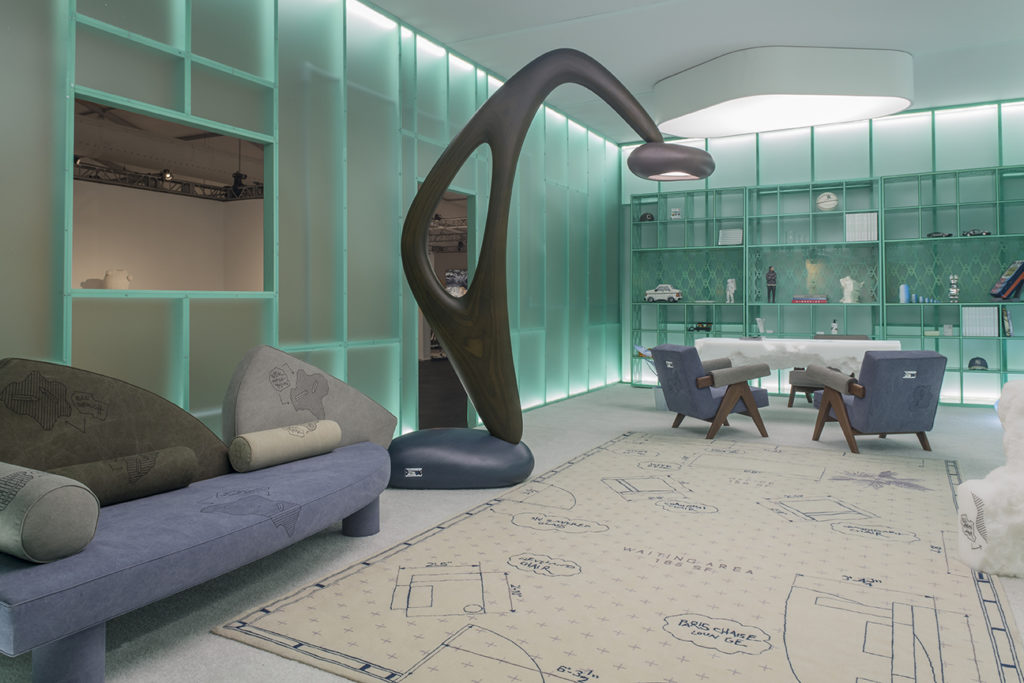 Watch Daniel Arsham's Design in Dialogue interview:
ABOUT DANIEL ARSHAM
Daniel Arsham's practice exists at the intersection of art, architecture and performance. Through his work, Arsham poetically combines the past, present, and future, skirting the line between romanticism and pop art—while experimenting with the timelessness of certain symbols and cultural icons.
Arsham was born in 1980 in Cleveland, Ohio. Raised in Miami, Arsham attended The Cooper Union where he received the Gelman Trust Fellowship Award in 2003. Upon graduation, Arsham toured worldwide with the Merce Cunningham Dance Company as the company's stage designer for over four years—an experience that informed his ongoing synergistic practice. In 2007, he founded the pioneering architecture firm Snarkitecture with partner Alex Mustonen. Collaboration continues to be a key cornerstone of his practice—realizing high-profile projects with music producer Pharrell Williams and designer Hedi Slimane, as well as Dior, Porsche, and Rimowa.
Objects for Living (2019), Arsham's first collaboration with the gallery, was inspired by Arsham's recent renovation of his own Long Island home built in 1971 by the noted modernist architect Norman Jaffe. This body of work not only continued lines of investigation that he has pursued throughout his career, but also represented a significant departure for Arsham and heralds the development of new vocabularies of form.
Arsham has participated in numerous major international exhibitions, including at the Contemporary Art Center, Cincinnati, OH; High Museum of Art, Atlanta, GA; the HOW Art Museum, Shanghai, and the Moco Museum, Amsterdam. His works are included in the permanent collections of the Centre Pompidou, Paris; Pérez Art Museum, Miami, FL, and Walker Art Center, Minneapolis, MN.
He lives and works in New York, NY.