Friedman Benda presents its annual guest-curated exhibition Inside the Walls: Architects Design, a survey of seminal architect-designed furniture curated by Mark McDonald. With representations spanning over a century, the exhibition will present a broad range of pivotal architects from the US, Europe, and Asia—such as Marcel Breuer, Charles and Ray Eames, Frank Gehry, Philip Johnson, Charlotte Perriand, Warren Platner, Gio Ponti, Ettore Sottsass, Kenzō Tange, and Mies van der Rohe—with a focus on three groundbreaking figures—Gerrit Thomas Rietveld, Rudolph Schindler, and Frank Lloyd Wright, whose global reach continues today.
Drawing on archival photographs of interiors and historical ephemera, this exhibition charts revolutionary developments in architecture and design across the 20th century. Testaments to the innovative use of new technologies born out of post-war scarcity, works such as Charles and Ray Eames's Storage Unit (ESU) 400 (1950) and Charlotte Perriand's Bibliotheque 'Maison du mexique' (1953) epitomize the ingenious use of materials like the lighter weight Fiberglas, Masonite, bent plywood and tubular steel.
This presentation will be a unique opportunity to analyze the relationship between architectural aesthetic and design ethos on a smaller, more intimate scale and investigate various approaches to reconciling interior and exterior spaces, the commercial versus the residential and the private versus the public sphere.
Examples of furniture originally designed for specific commissions will be juxtaposed with furniture and fittings unrelated to a particular project. At the centerpiece of the exhibition will be the cantilevered exterior light fixtures from Frank Lloyd Wright's 1914 Francis W. Little House in Wayzata, Minnesota. Exemplary of Wright's 'organic architecture' approach to interior/exterior cohesion, a reproduction of Francis W. Little House's living room and exterior facades is on permanent display at the Metropolitan Museum of Art.
FROM MARK MCDONALD
I have always been excited by modern architecture; pursuing and promoting great examples of furniture designed by architects has always been the focus of my career. When Marc Benda asked me to curate an exhibition for his annual guest curator series at the Friedman Benda gallery, I naturally chose this topic and we named the exhibition "Inside the Walls: Architects Design." Architects are often at the forefront of "newness" in the design world, pushing the existing boundaries by employing new forms, new materials, and new techniques—expanding the vocabulary of furniture design.
My professional involvement with designs by architects began with my first job in NYC in 1976, a 3-year apprenticeship at Lillian Nassau where I was exposed to the work of the European masters Hector Guimard, Josef Hoffmann, Charles Rennie Mackintosh, and Antoni Gaudí. When I opened my own small gallery on Broadway and 11th street in 1981, I made a conscious decision to specialize in architect designed furniture, especially production pieces by Herman-Miller, Knoll, Artek, etc. I used the profile of a Pierre Jeanneret 'scissor' chair for Knoll as the cover of my official opening announcement/invitation. Fascinated by the beauty and simplicity of Alvar Aalto's furniture, I organized a small exhibit in that 10' by 40' space in 1982.
When my partners and I launched Fifty/50 in May of 1983, we opened the gallery with a comprehensive collection of works by Charles and Ray Eames, and followed up the next year with an exhibition of rare custom furniture, lighting, and window designs by Frank Lloyd Wright. In those formative years when I traveled for buying inventory, nothing excited me more than discovering furniture by Rudolph Schindler or Richard Neutra at Larry Whiteley Gallery in Los Angeles or Alvar Aalto pieces in Helsinki!
My favorite furniture at home are pieces designed by architects, they never fail to excite me, they just have that "wow" factor—a side table by Frank Lloyd Wright from Fallingwater, an early 'ESU' 4-tier cabinet by Charles and Ray Eames for Herman-Miller, a rare square dining table from 1980 by Ettore Sottsass for Knoll, and a library table from 1949 by Aalto for the Fondren Library at Rice University.
Many of the works in the exhibition are unique custom designs for specific commissions, both residential and commercial. Unhampered by the constraints of designing for manufacturing and mass-market appeal (or even for comfort), architects are at liberty to imagine something unique, perfectly suited for the function and for the space. A good architect/client collaboration often produces groundbreaking results, affording the architect the chance to control not only the exterior, but also the furnishings used within the walls. Frank Lloyd Wright liked to use the term "organic architecture" to describe this, I believe it was his personal euphemism for "total control." This exhibition will showcase some rare, never offered for sale examples of Wright's furniture from the Usonian period (1938-1955) from my personal collection.
We are also including in the exhibition of furniture that architects designed either as limited editions, such as a Sottsass cabinet from 2009, as well as key examples of mass-productions: Frank Gehry's 'Easy Edges' cardboard series, and a rocking chaise by Richard Meier for Knoll with a post-modern nod to Hoffmann and Mackintosh. With this exhibition, we strive to highlight the imagination, innovation, and free-spirit that architects bring to the table when designing for one and all.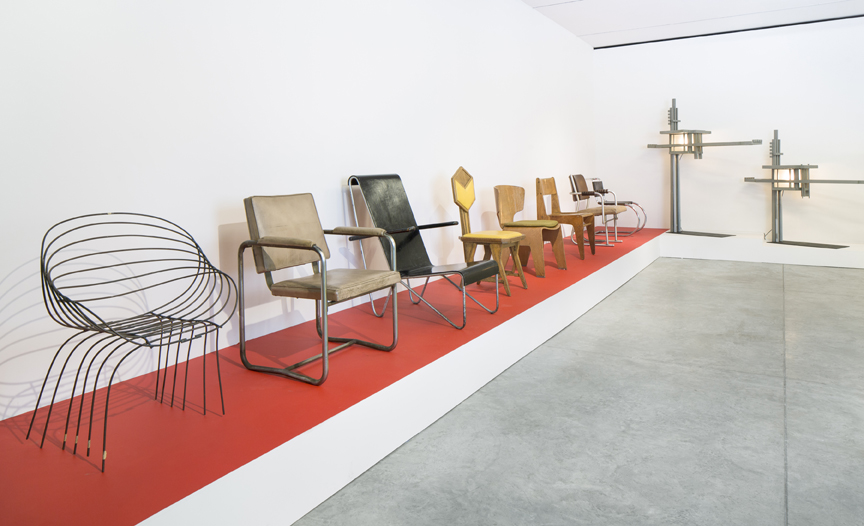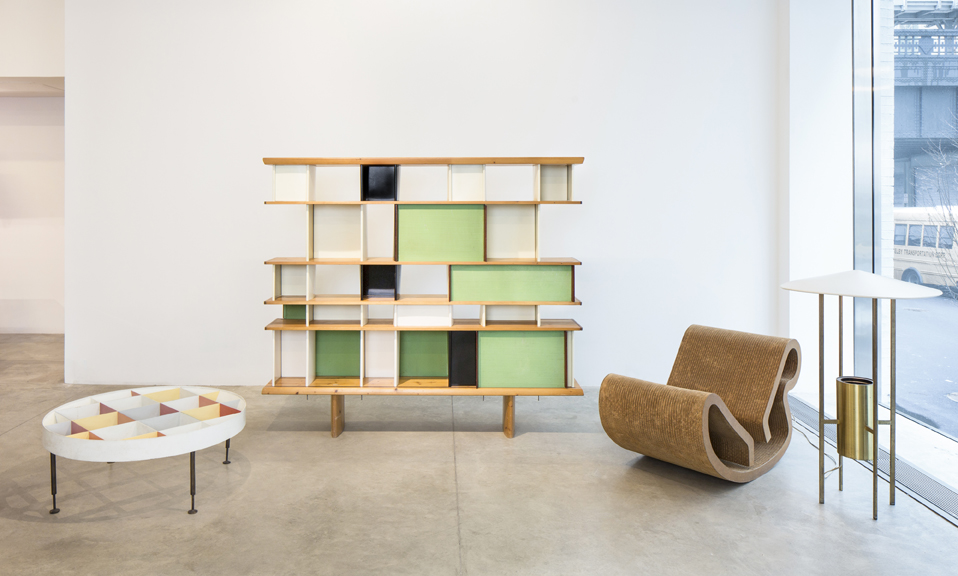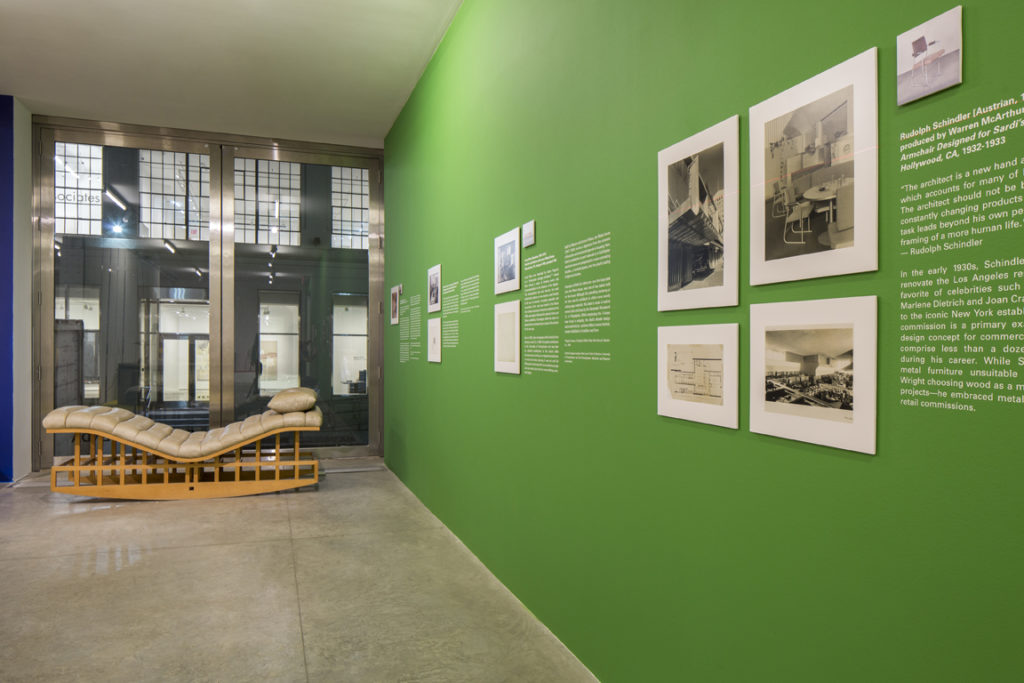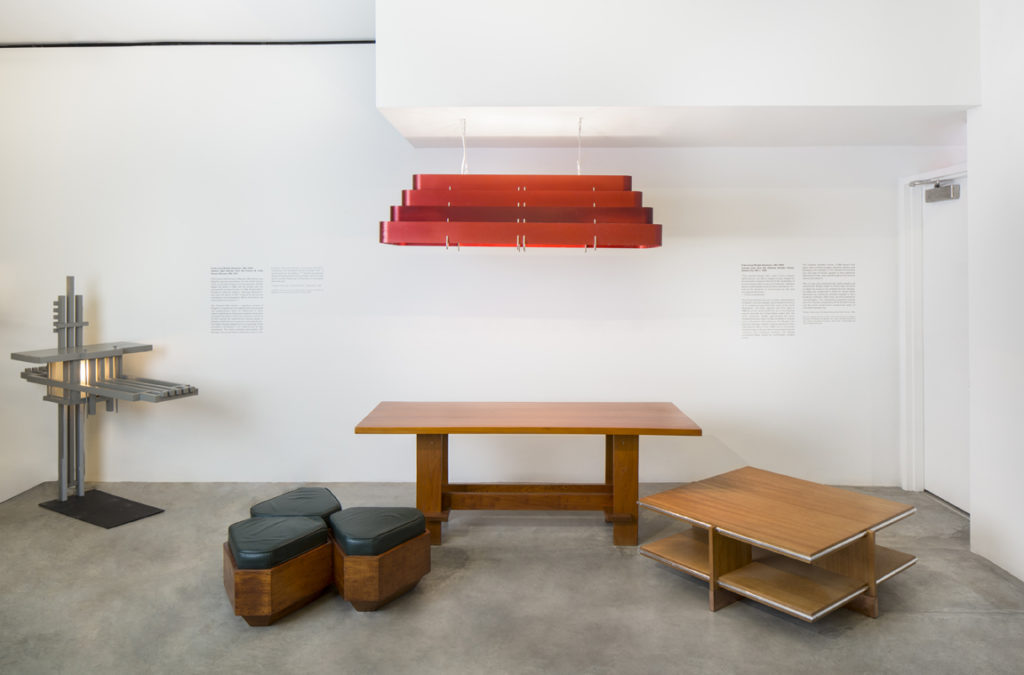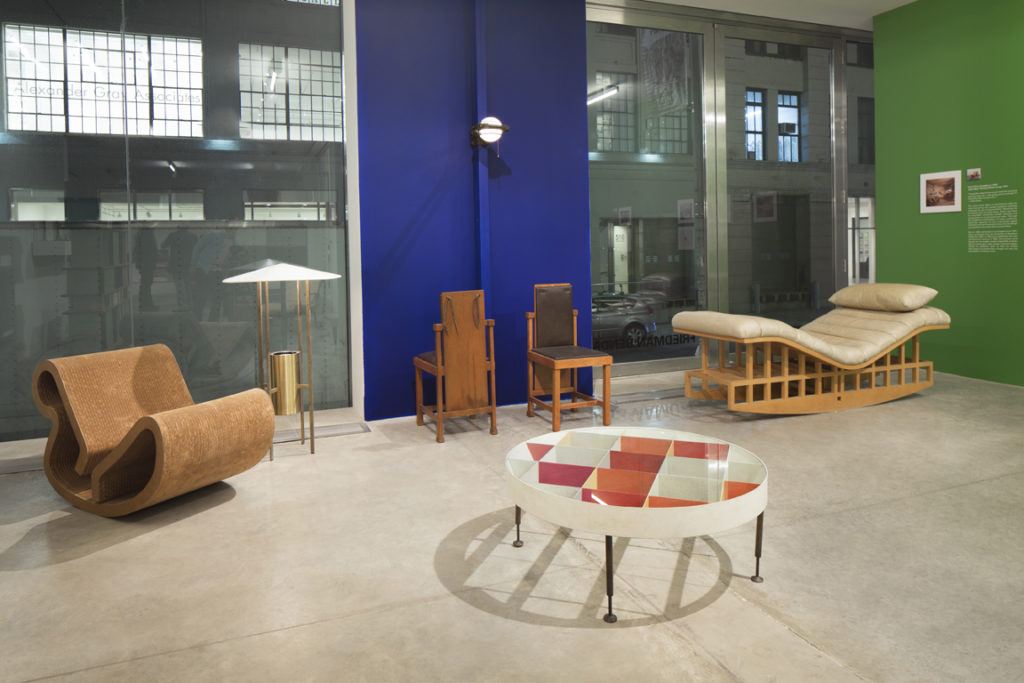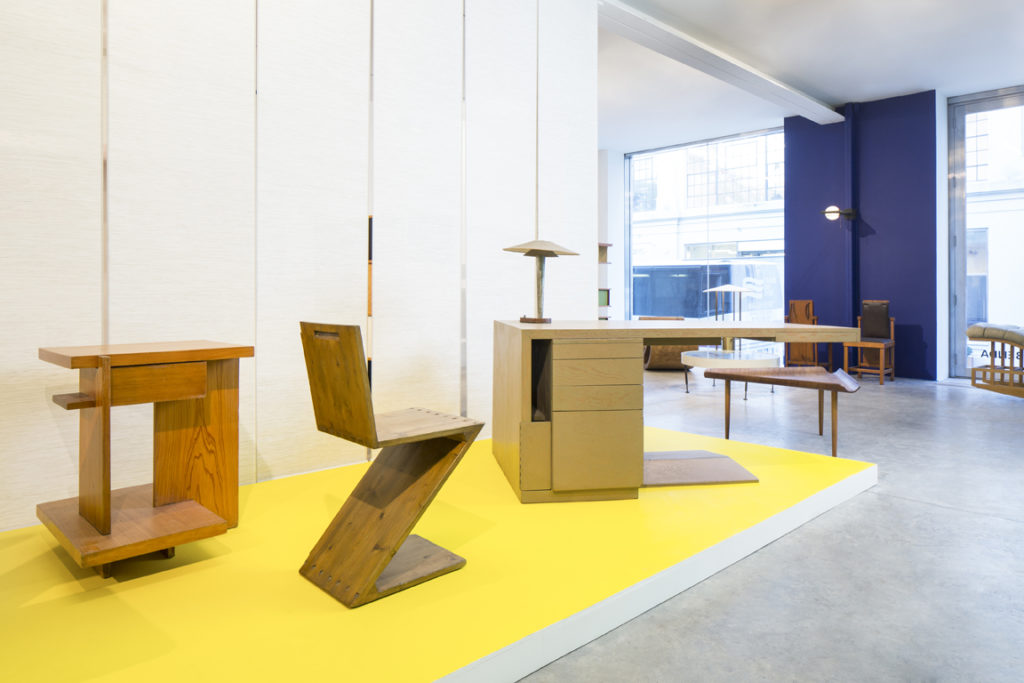 ABOUT MARK MCDONALD
For the past four decades, Mark McDonald has been a preeminent dealer of 20th Century modernist design. In 1983, McDonald opened the legendary Fifty/50 Gallery with Mark Isaacson and Ralph Cutler in Greenwich Village with the first-ever Eames retrospective. An avid expert and collector of furniture designed by architects, McDonald has organized landmark exhibitions on furniture design, mid-century studio jewelry, ceramics and lighting as well as served as an advisor for numerous prestigious collectors, artists estates, and museums, including the Vitra Design Museum, Los Angeles County Museum of Art, Montreal Museum of Decorative Arts, The Daphne Farago Jewelry Collection, The Metropolitan Museum of Art and The Brooklyn Museum. After recently closing his eponymous gallery in Hudson, NY, McDonald currently serves as a private advisor to clients and museums, and maintains an online gallery