Chilean design studio gt2P has been awarded this year's annual commission for the Miami Design District. Their timely, winning project, Conscious Actions, reflects on both the energy we consume and the energy we contribute back to the world. Consisting of a series of interactive, playground-inspired devices spread throughout the neighborhood, Conscious Actions invites users to enjoy the carefree fun of childhood again while also being reminded of the direct impact every action has on our environment—and our communities. Curated in collaboration with Anava Projects for Miami Design District.
Related press:
Dezeen, "Red wings ripple above gt2P's swing-set installation in Miami," December 4, 2020.
Design Miami/ Forum Magazine, "American Design Stories: gt2P," December 18, 2020.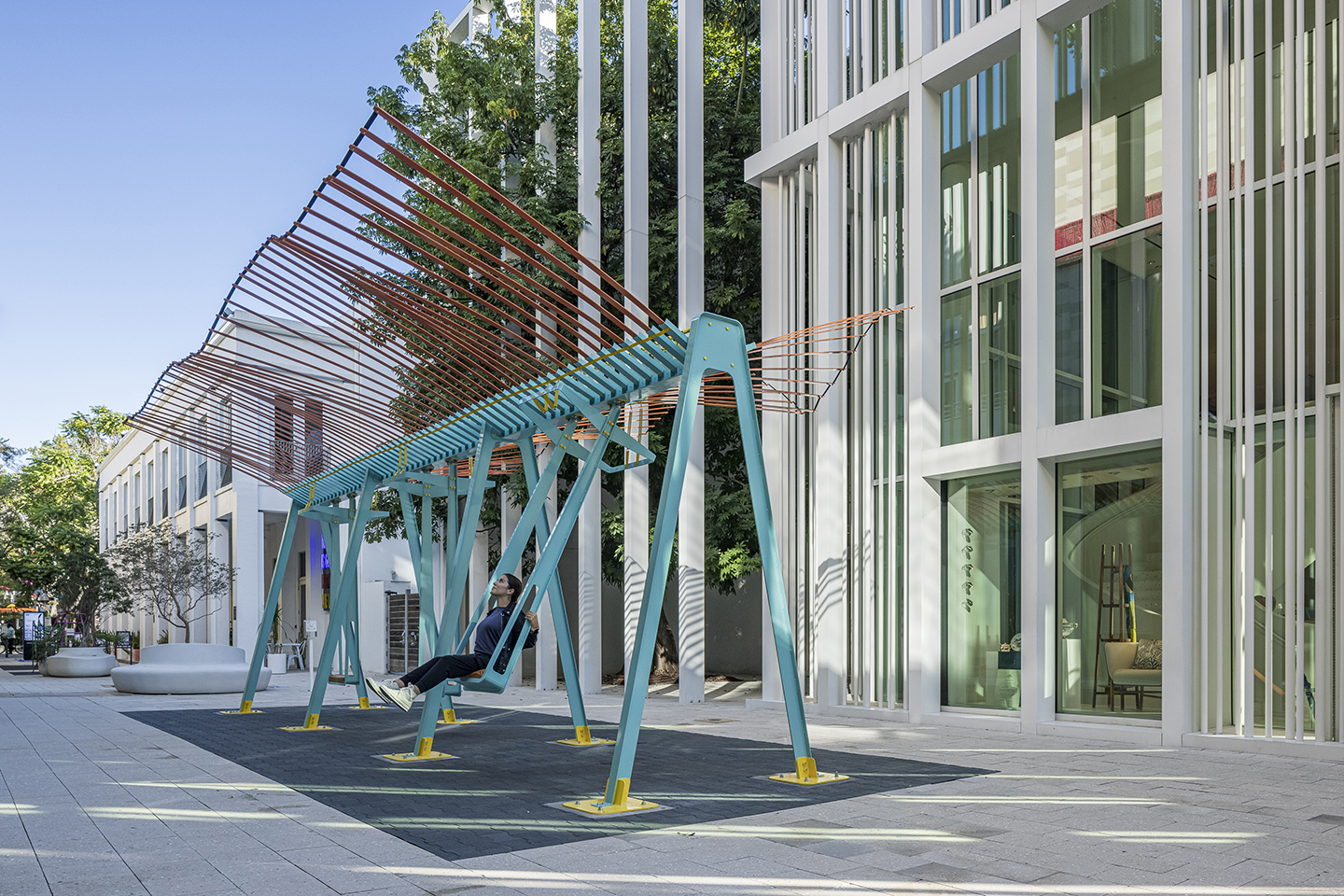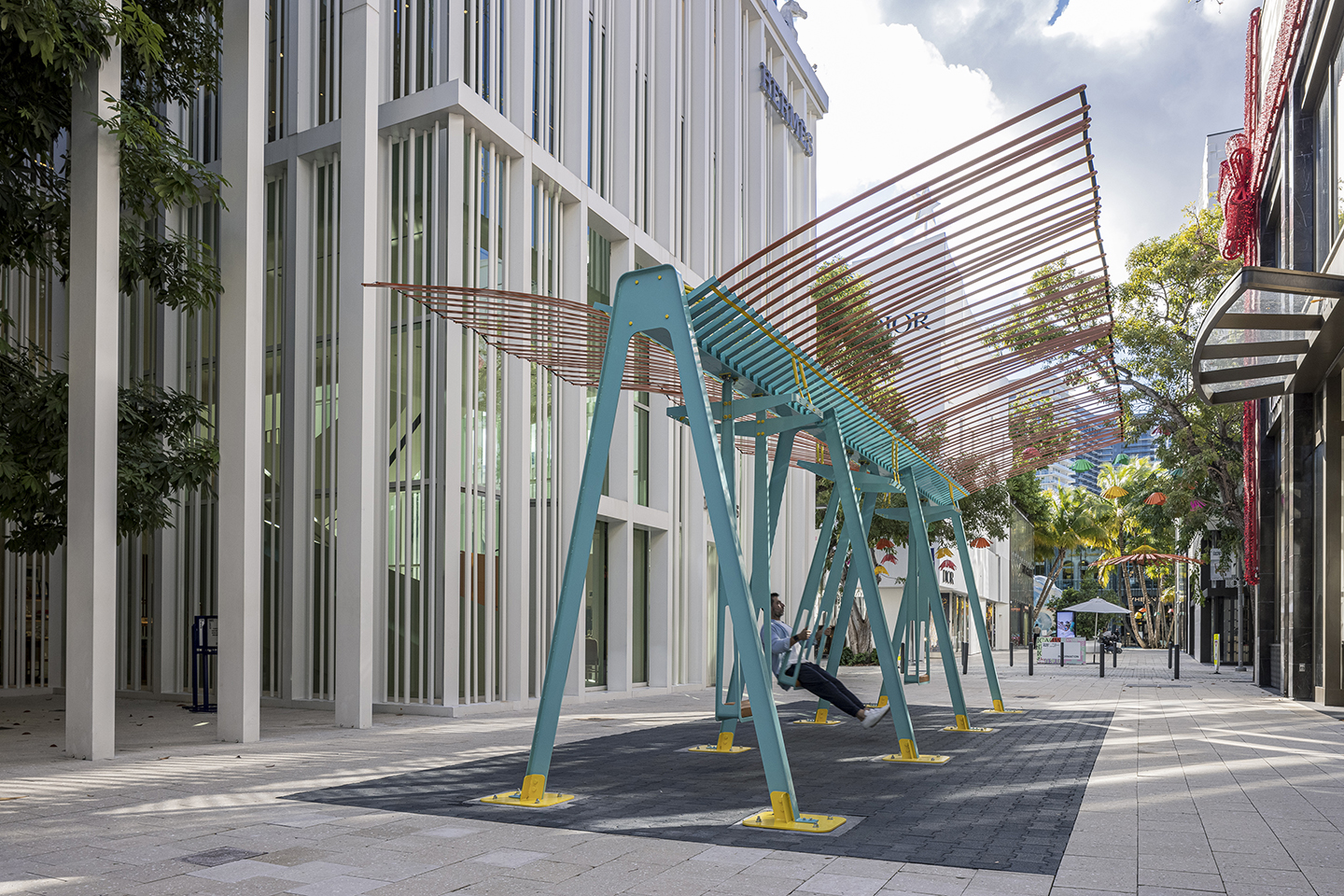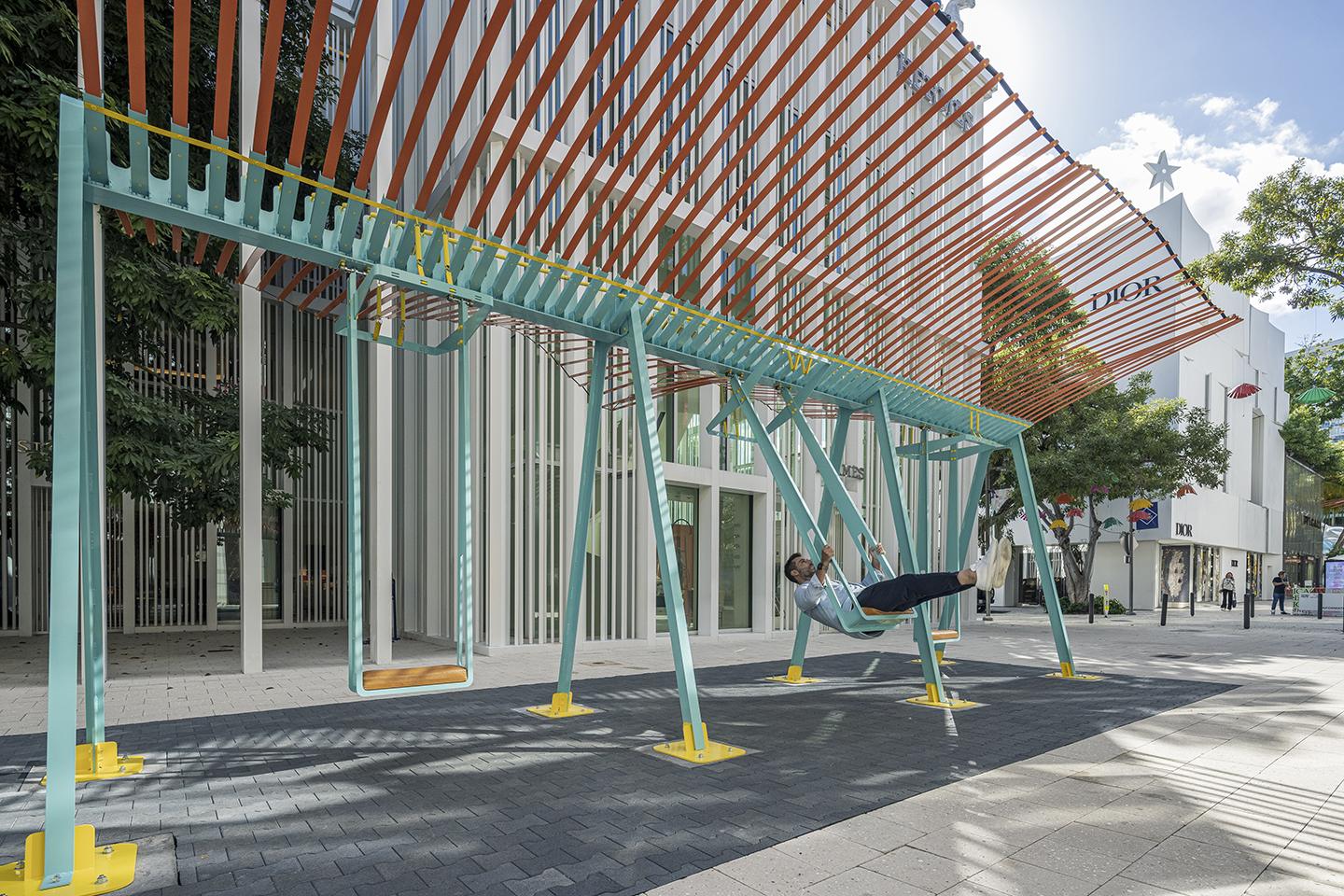 Courtesy of Friedman Benda and gt2P 
Photography by Kris Tamburello