Friedman Benda is pleased to announce Transition, Beirut-based designer Najla El Zein's first solo exhibition. This marks the debut presentation of three series: Distortion, Fragmented Pillar and Seduction. Organic and gestural, these objects act as varied embodiments of El Zein's personal journey.
Alluding to the pregnant form, Distortion illustrates various stages of the body's transformation. Demonstrated in a series of concrete benches, this body of work explores how this impact is experienced through material and spatial composition. These highly-contoured silhouettes create a surrealist sense of dislocation, while embracing the sense of femininity and sensuality.
"Fragmented Pillar symbolizes the disturbance of one's foundation. Strong, erect and imposing, the pillar is the mother structure of any given entity. A disruption as such, results in the fragility of the pillar's fundamental function, characterized by its revealed fragments," El Zein states. Through a series of interactive sculptures made of plaster and sand, the series explores the physical and emotional disorder through the disturbance of one's foundation.
Lastly, Seduction depicts human interaction and connection between figures in varying degrees of proximity. Synthesizing abstraction and representation, these stone-sculpted forms explore a range of states from introversion to desire.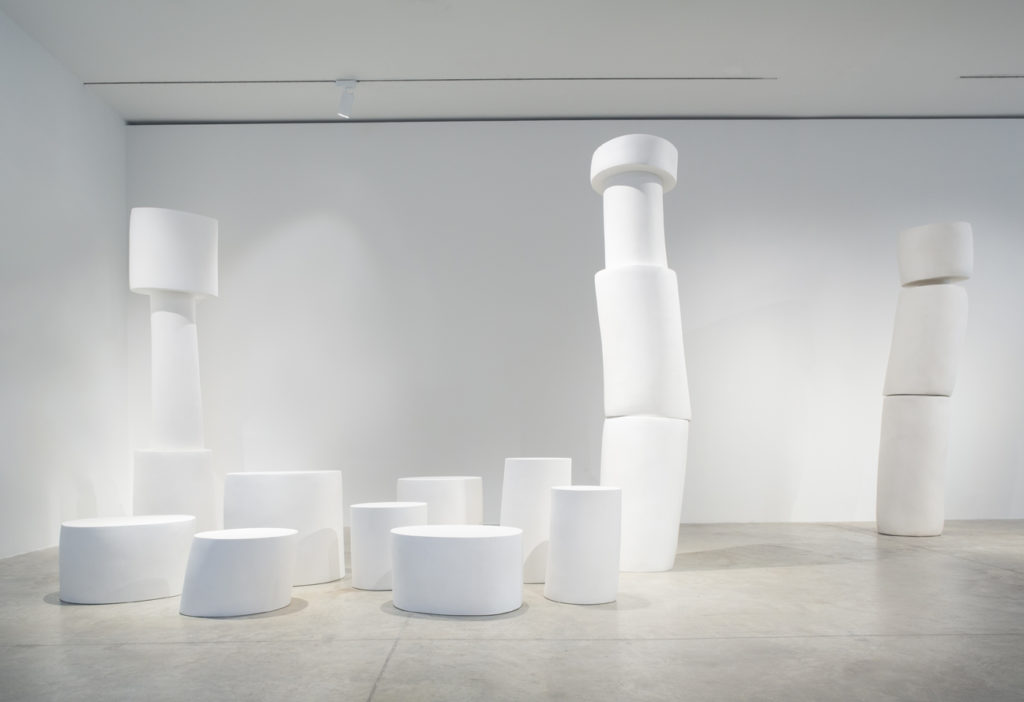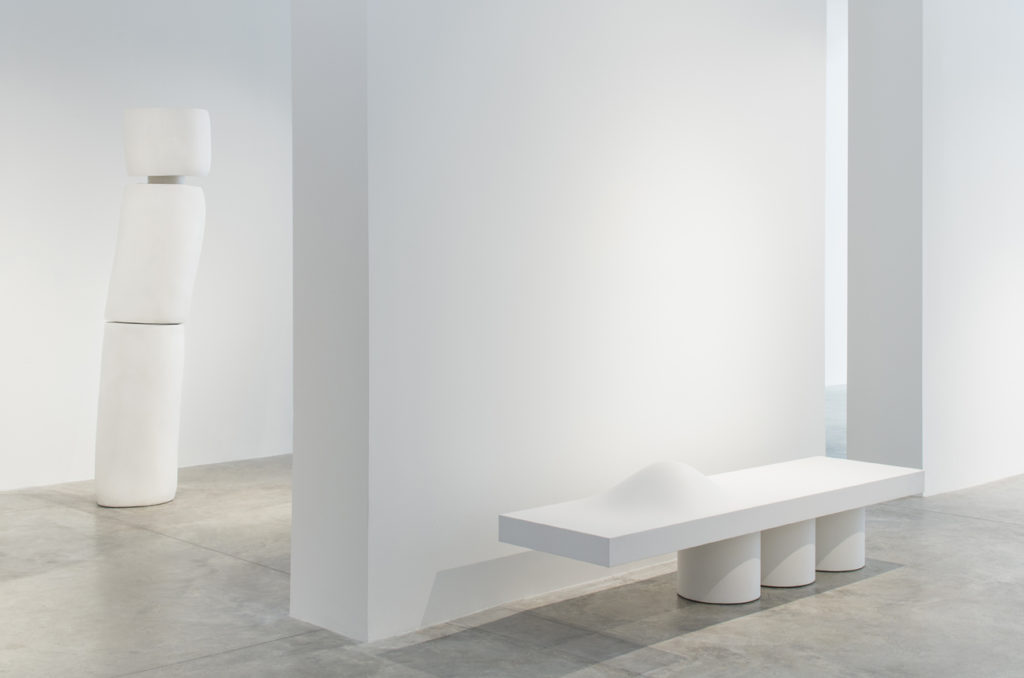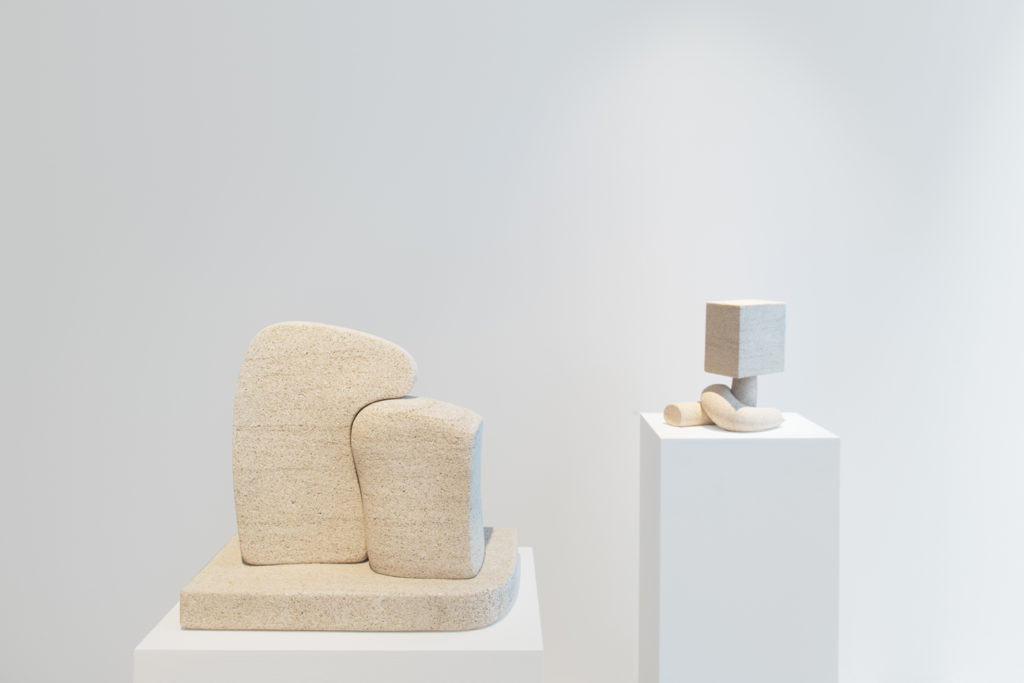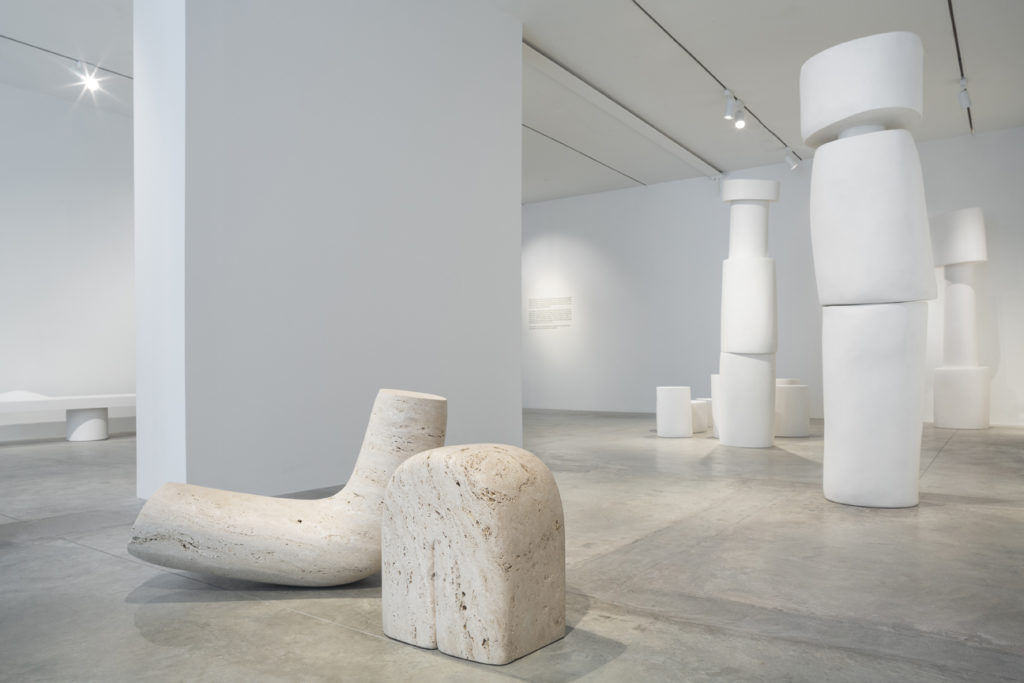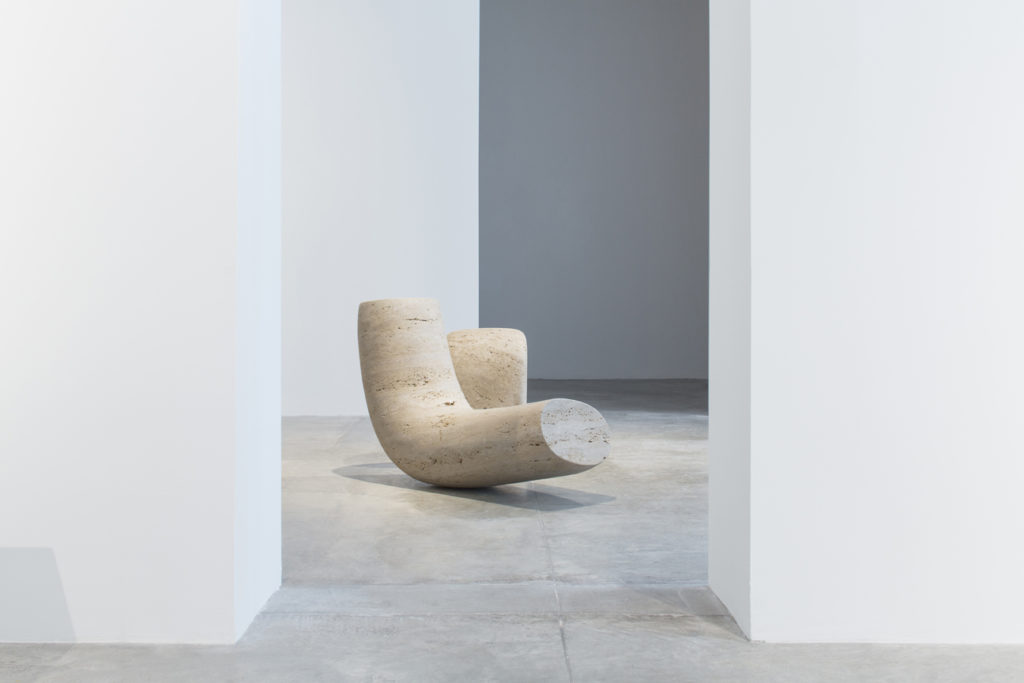 About Najla El Zein
Najla El Zein's artworks explore the relationship between form, use, space, and emotion. El Zein's approach is rooted in her personal observations and experiences as she stresses the importance of expression through creation. "Design has been a way for me to dissect and analyze every emotion, every thought, every impression, putting a form to it, test it, touch it, get closer to it. Physically making it to be experienced the way I had experienced it," she states.
Born in Beirut in 1983, El Zein moved to Paris at the age of two where she studied at the École Camondo, receiving a BA in Product Design and a MA in Interior Architecture and Spatial Design. Upon graduation, she worked in the Netherlands before relocating to Beirut in 2011.
Her first solo exhibition, Transition (2019) marked the debut of three bodies of work that acted as varied embodiments of El Zein's personal journey: Distortion, Fragmented Pillar and Seduction. The communicative power of these series conveys not just the complexity, but also the fundamental importance of human connection by exploring themes such as the unconscious, sensuality, femininity and desire.
Her work has been exhibited at numerous public institutions, including recently at the Dallas Museum of Art's exhibition Women + Design: New Works (2018-19). El Zein's pieces have been acquired for the permanent collections of museums such as the Dallas Museum of Art, TX and the Victoria & Albert Museum, London. She lives and works in Amsterdam, the Netherlands.