Friedman Benda is pleased to announce I'm Not a Shrimp, Carmen D'Apollonio's first solo gallery exhibition in Los Angeles opening on January 6th. Highlighting the intuitive, self-taught approach and the tongue-in-cheek sensibility that defines her practice, I'm Not a Shrimp represents an adventure with new typologies and more complex compositions in clay and bronze.
Bringing together works into a surrealist landscape, each piece is personified with its own stand-alone narrative through familiar organic forms. As a sculptor, D'Apollonio communicates her mindset and personal observations on everyday life with spontaneity and relentless energy. The exhibition includes a series of floral vessels that reflect what she refers to as her "romantic side."
Emphasizing her recent experiments with gesture and materiality, the exhibition debuts a series of contoured lights that float in unpredictable ways around a wooden structure—exploring the interplay between positive and negative space.
"I love shrimp. And these pieces remind me of shrimp—how they are curved downwards like a tail," says D'Apollonio.
DOWNLOAD PRESS RELEASE AND CHECKLIST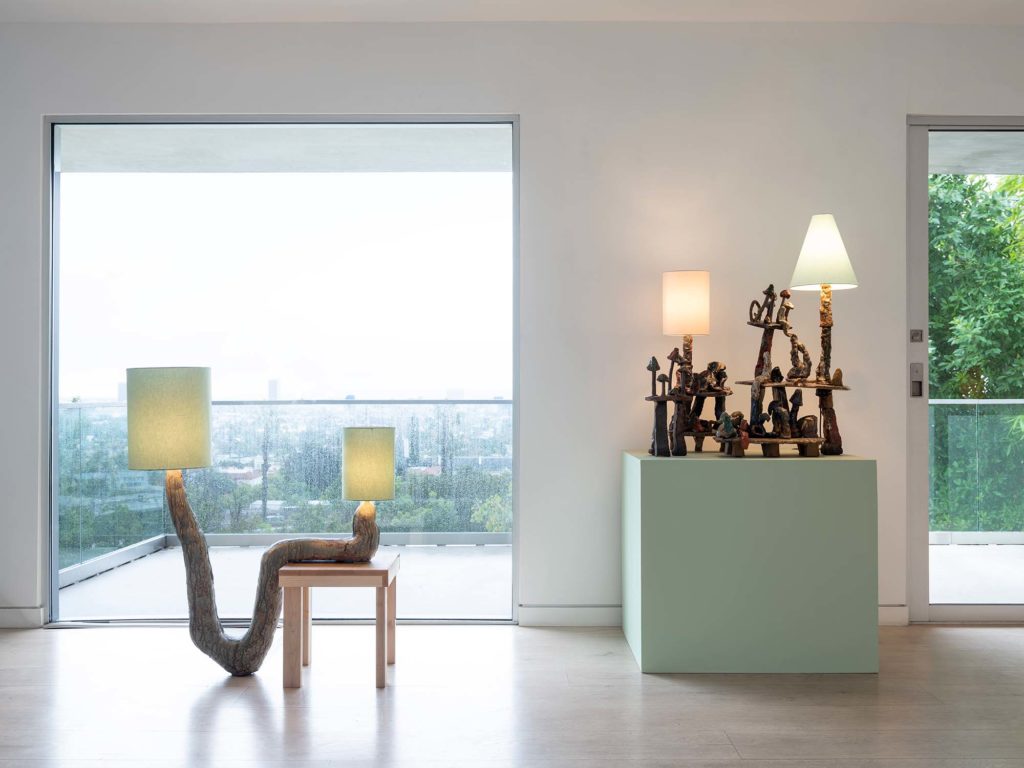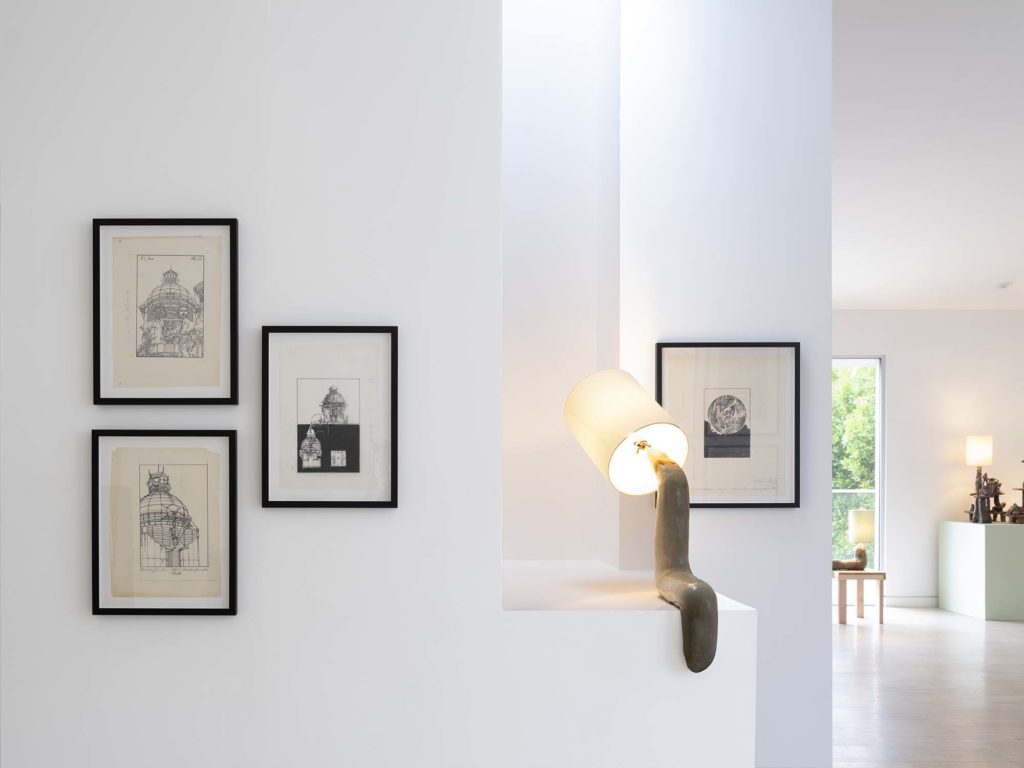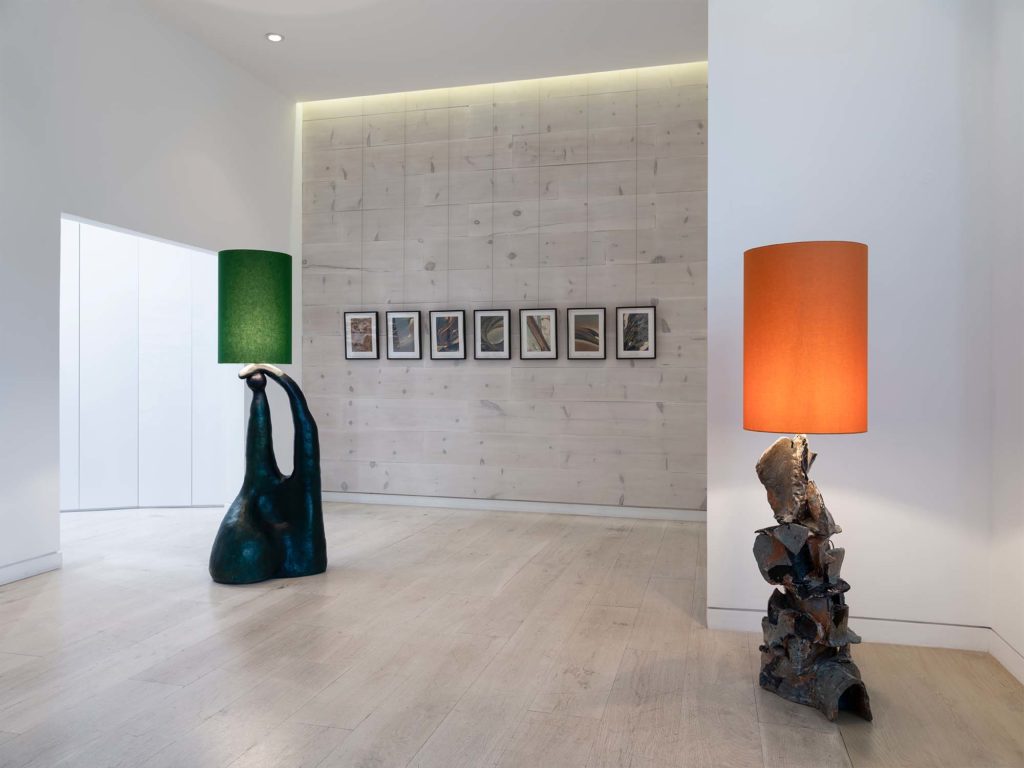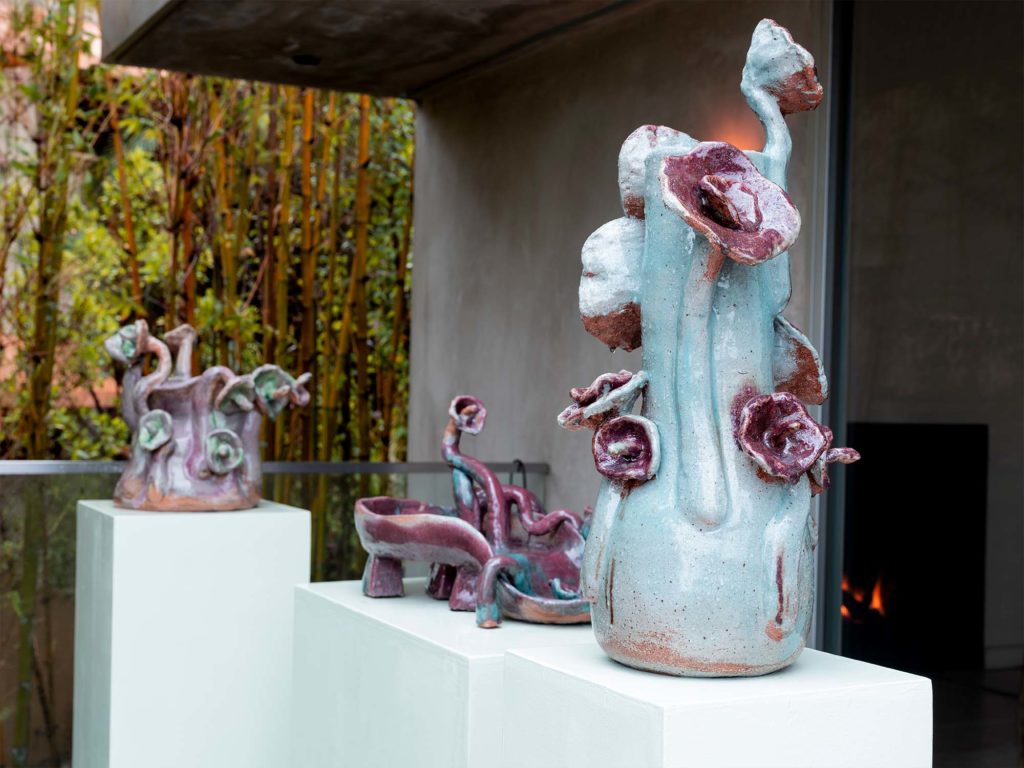 About Carmen D'Apollonio
Born in Switzerland in 1973, D'Apollonio previously worked as an art director for short films and commercials in the mid-nineties. In 1996, she began working with the artist Urs Fischer, and assisting him for over a decade. In 2006, she founded the fashion brand Ikou Tschuss (ikou means "let's go" in Japanese and tschüss is "bye-bye" in Swiss German), which combined modern textiles with traditional artistry. D'Apollonio established her own studio in Los Angeles in 2014. D'Apollonio's process begins with sketching, which she then translates into clay—evolving the three-dimensional form as she goes. Her titles range from the comic to the plaintive and offer narrative fragments entirely in tune with their suggestive, open-ended compositions.