In 2010, Faye Toogood unveiled Assemblage 1, a group of handmade pieces that included the Spade Chair (2010), a slender, contemporary hybrid of two traditional British objects: a three-legged milking stool and the handle of a shovel. Since then, Toogood's career is marked out by the discrete Assemblages, each of which conjures a compact world of interrelated ideas, forms, and materials. Assemblages 2 through 5 saw Toogood exploring new materials like steel mesh, fiberglass, bronze and glass, new media like tapestry and sculpture, and new forms, such as her immediately recognizable voluminous Roly-Poly Chair (2014), which reflected her experience of motherhood.
Assemblage 5 was Faye Toogood's first collaboration with Friedman Benda. Assemblage 5 takes on a pantheistic tone, tapping into age-old animist notions of the elements water, earth and moon. Lithium-barium crystal, cob composite, and silver nitrate bronze personify the nature of these elements and mark a trio of firsts in Toogood's material language. The British designer's signature explorations of geometry and form are visible throughout.
Inspired by primitive elements and archetypes, works in this series draw imagery from cups, pews, spoons, and beads. Spoon Chairs and Pew Benches build on and transmute the reassuringly chunky forms of Toogood's Roly-Poly furniture designs. The iconic Element Table is transformed into a pair of molded pieces that play with negative space, wherein shaped voids suggest the missing polyhedrons of earlier collections. A series of Cup Stools and Side Tables upend conventional thought about seating and the drinking vessel. Sculptural archaic relics, such as a hand-formed, oversized solitaire game and wearable tapestries, evoke the naïve abstraction of parietal art and reinforce the strong spiritual character of Assemblage 5.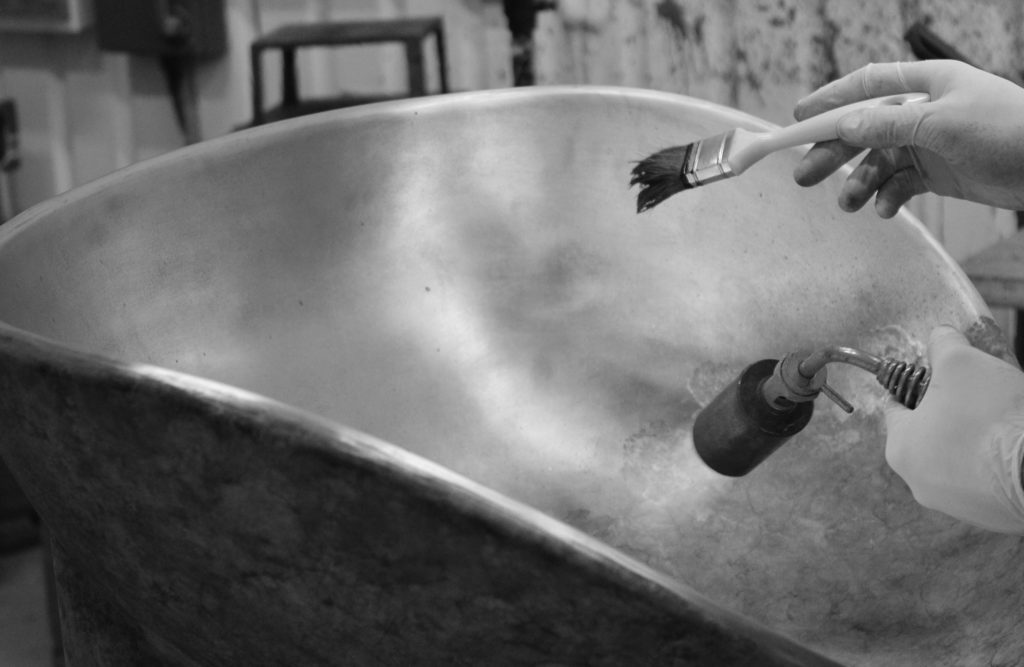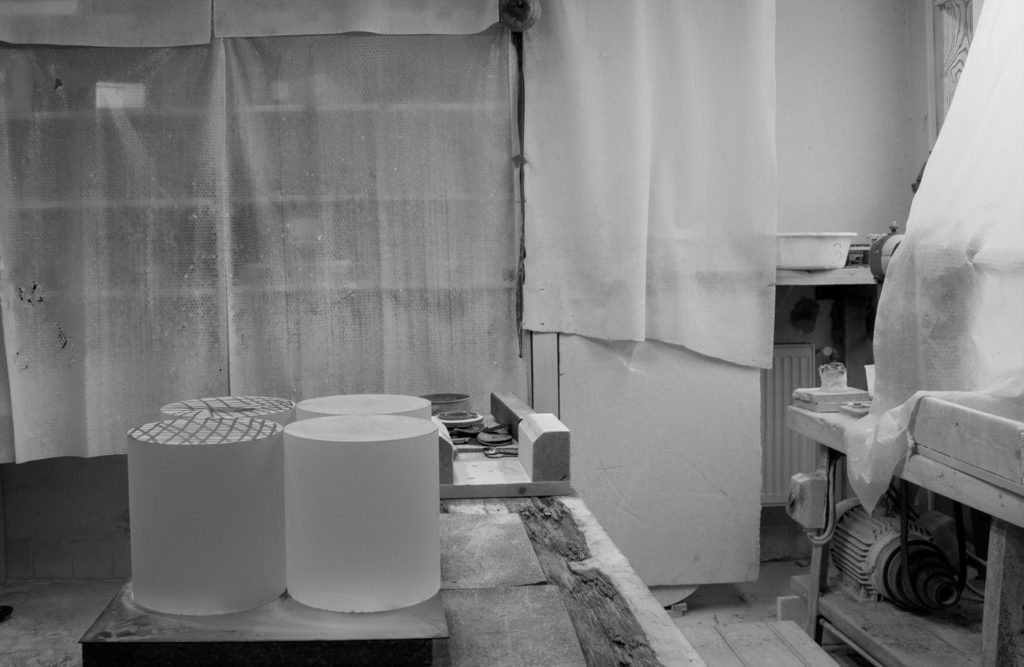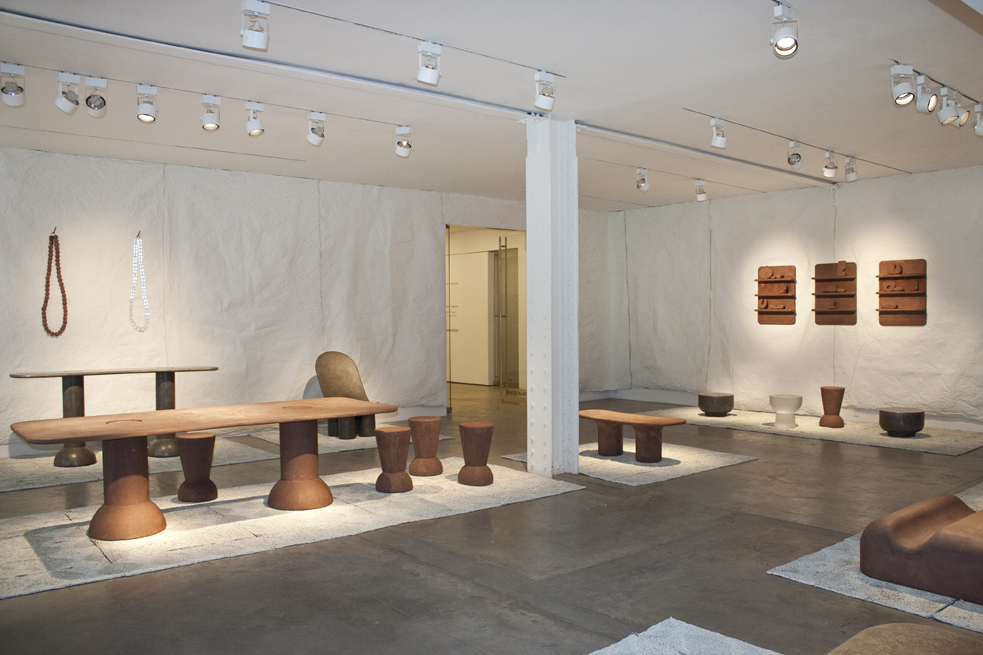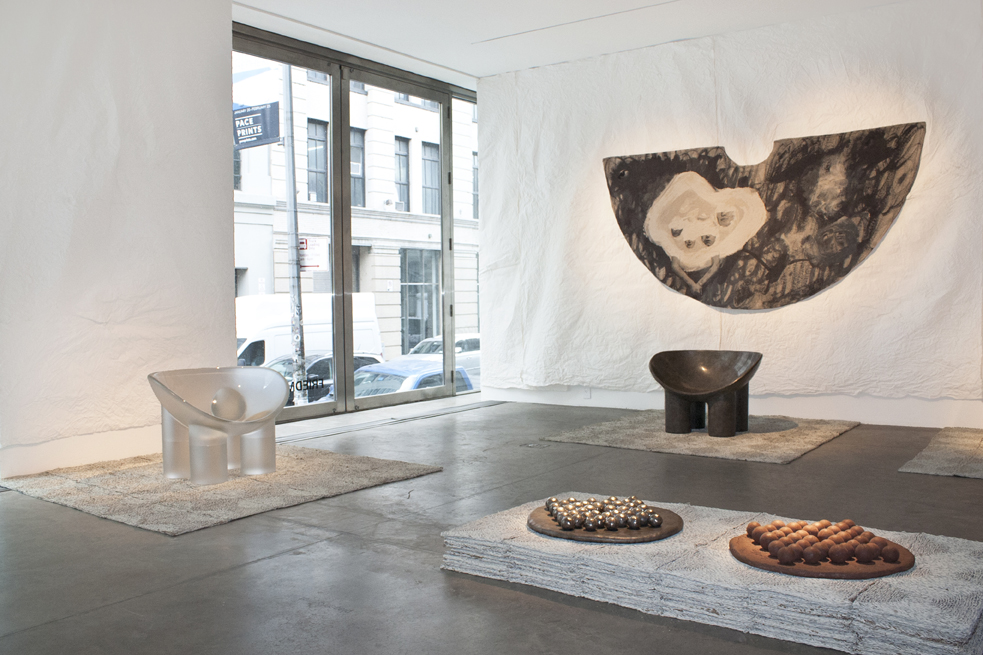 Her well-known Roly-Poly chair is made for the first time in cast lithium-barium crystal by craftspeople in the Czech Republic. In a challenging, experimental process, the piece required five months to cure in a specially designed kiln before de-moulding and polishing to its final form. Editions of Roly-Poly chair were acquired for the permanent collection of the Baltimore Museum of Art, Corning Museum of Glass, High Museum of Art, Philadelphia Museum of Art, and the National Gallery of Victoria in Melbourne.
Roly-Poly Chair / Water, Cup / Water, Element Table / Water, on view at the NGV Triennial 2020: