Friedman Benda is pleased to announce Assemblage 5, Faye Toogood's first solo exhibition with the gallery and in the United States.
Faye Toogood's Assemblage 5 takes on a pantheistic tone, tapping into age-old animist notions of the elements water, earth and moon. Lithium-barium crystal, cob composite, and silver nitrate bronze personify the nature of these elements and mark a trio of firsts in Toogood's material language. The British designer's signature explorations of geometry and form are visible throughout.
Inspired by primitive elements and archetypes, works in this series draw imagery from cups, pews, spoons, and beads. Spoon Chairs and Pew Benches build on and transmute the reassuringly chunky forms of Toogood's Roly-Poly furniture designs. The iconic Element Table is transformed into a pair of molded pieces that play with negative space, wherein shaped voids suggest the missing polyhedrons of earlier collections. A series of Cup Stools and Side Tables upend conventional thought about seating and the drinking vessel. Sculptural archaic relics, such as a hand-formed, oversized solitaire game and wearable tapestries, evoke the naïve abstraction of parietal art and reinforce the strong spiritual character of Assemblage 5.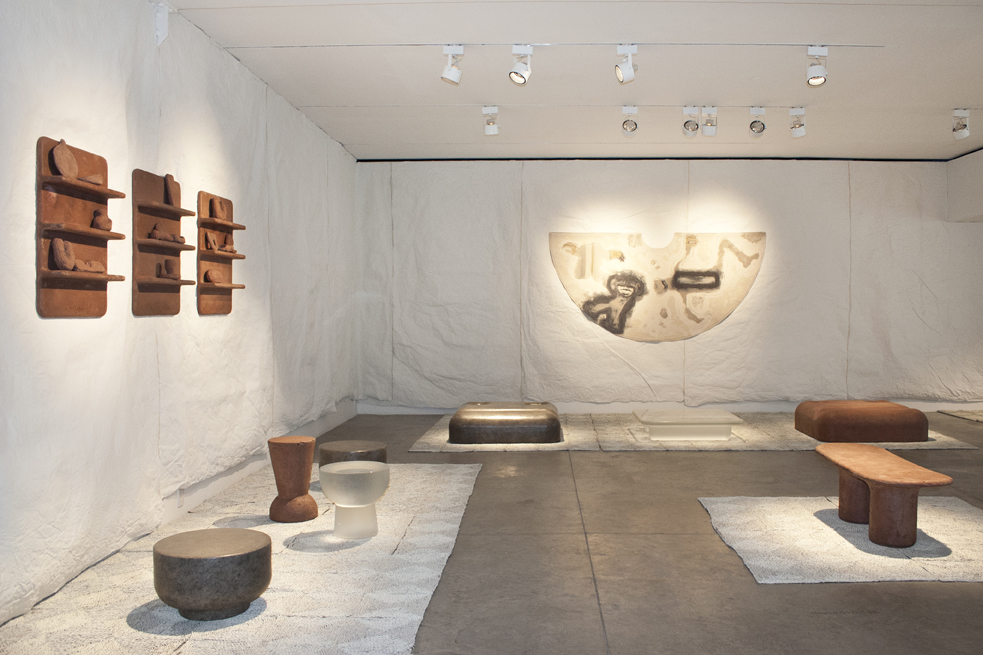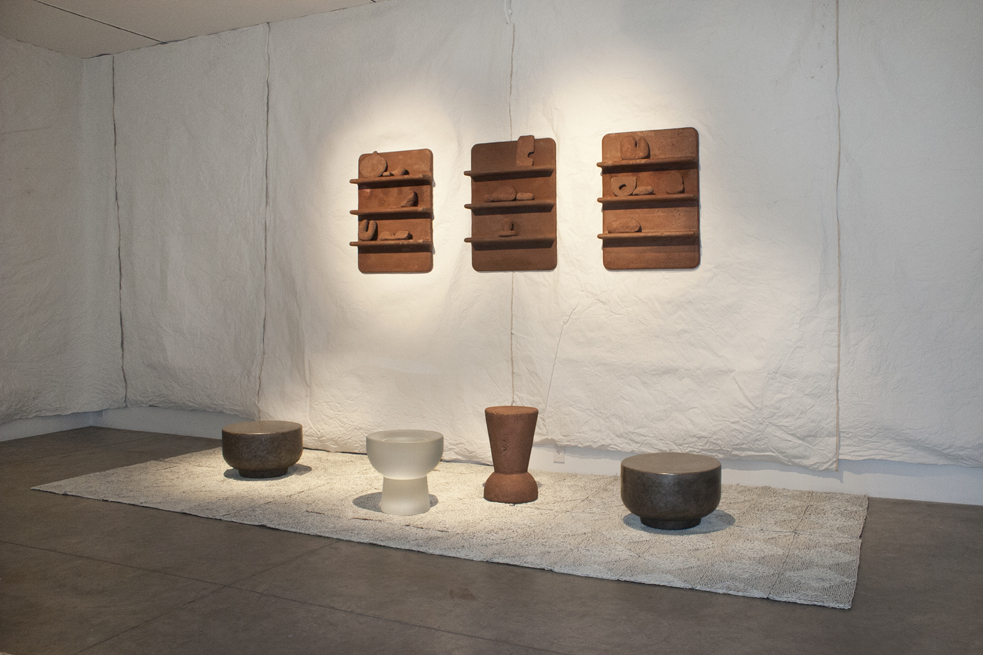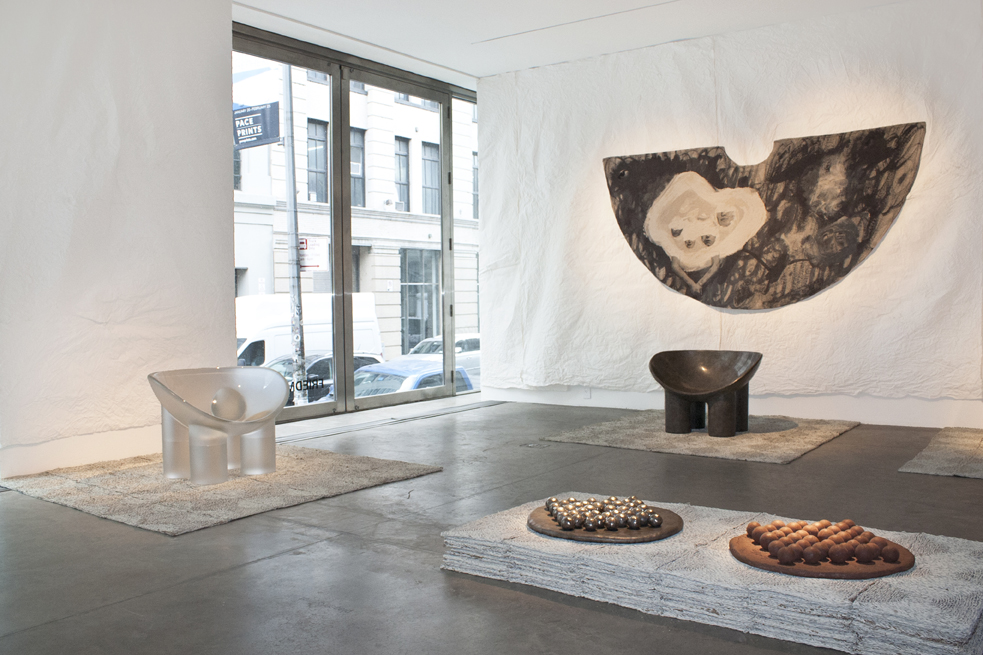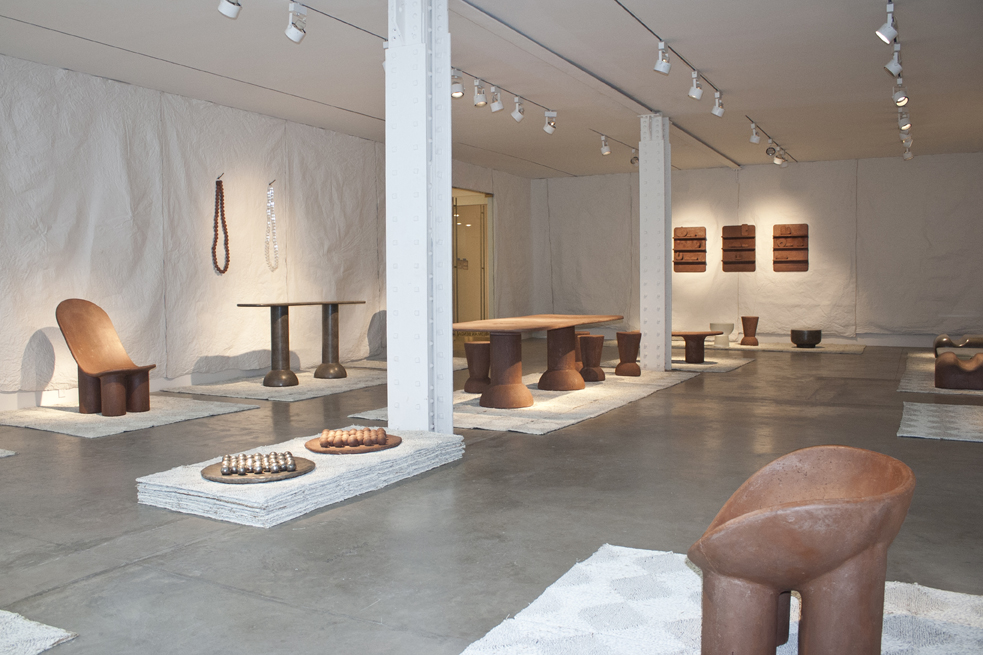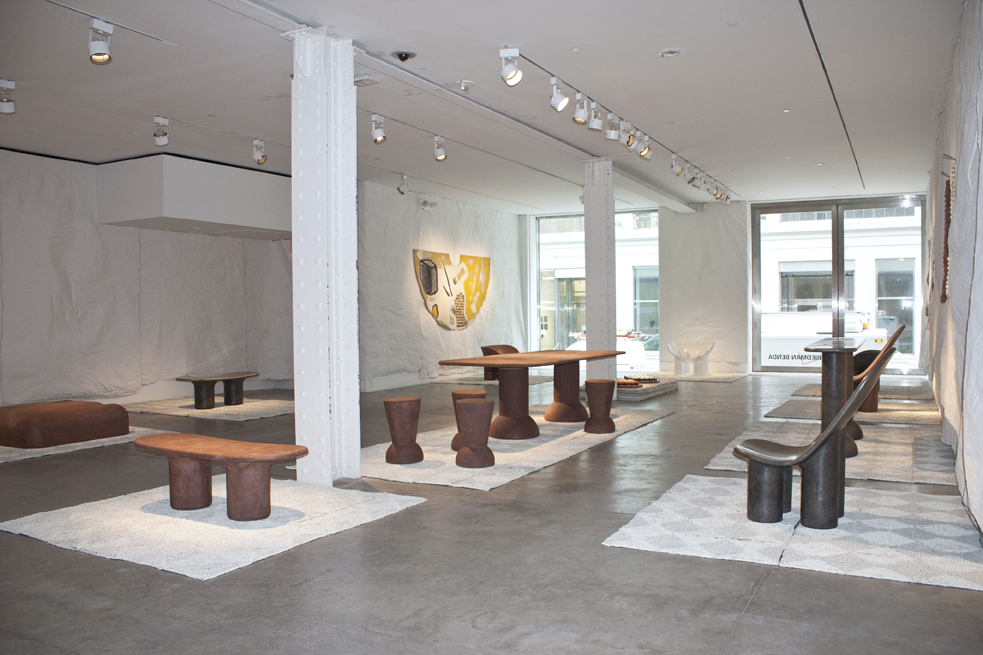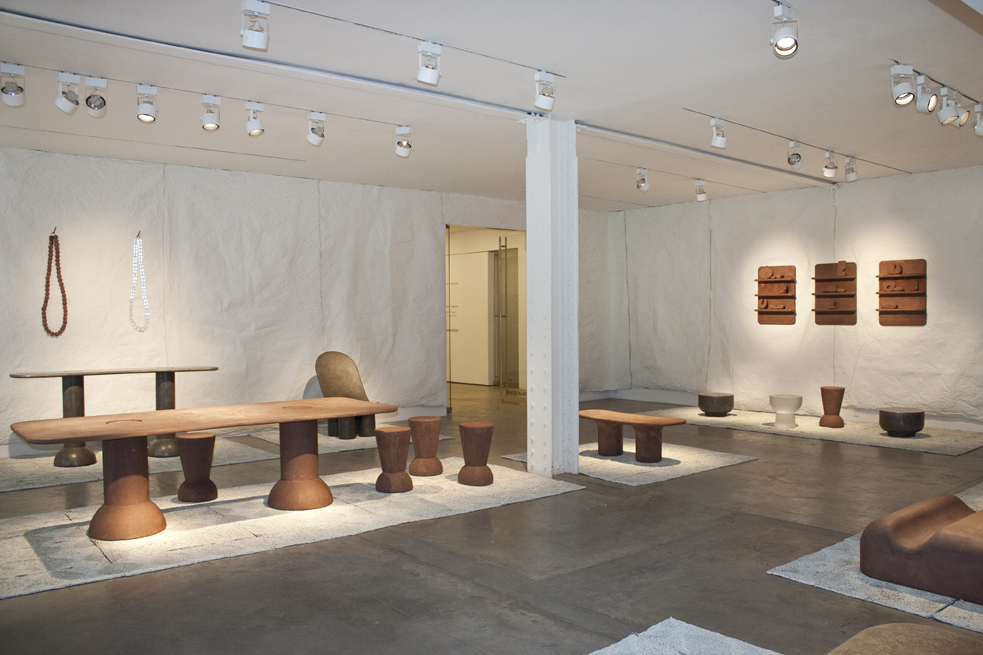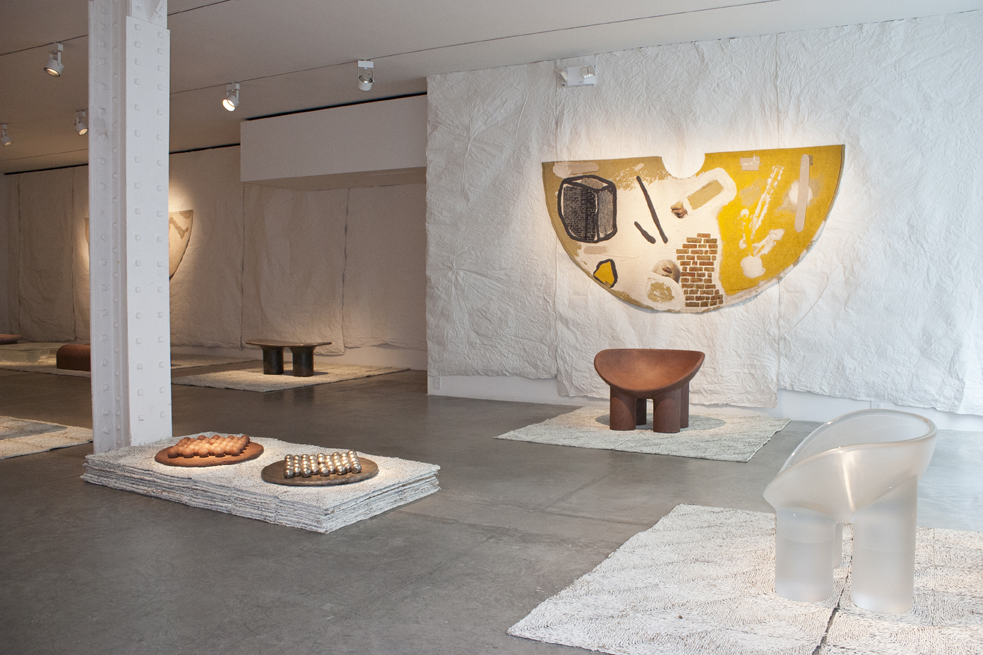 About Faye Toogood
British designer Faye Toogood has emerged as one of the most prominent women in contemporary design today.
Toogood was born in the UK in 1977 and graduated with a BA in the History of Art in 1998 from Bristol University. Upon graduation, she worked as Decoration Editor at The World of Interiors before establishing Studio Toogood in 2008.
Working in a diverse range of disciplines from sculpture to furniture and fashion, Toogood often reinterprets and reinvents classical tropes and references from art history by introducing a new aesthetic. Since the conception of her immediately recognizable voluminous Roly-Poly chair (2014), she has been considered among the great form-givers of the 21st century.
Her career is marked out by discrete Assemblages, each of which conjures a compact world of interrelated ideas, forms, and materials. Her first collaboration with the gallery, Assemblage 5, was inspired by a visit to Henri Matisse's Chapelle du Rosaire de Vence and explored ancient animist notions of the elements water, earth and moon through a personal lens. In her most recent Assemblage 6, Toogood set out to "unlearn" the process of design and build a new vocabulary for furniture by recasting sculptural maquettes made from mundane materials found in the studio.
Her works have been acquired for the permanent collections of institutions worldwide, including the Corning Museum of Glass, NY; Dallas Museum of Art, TX; Denver Museum of Art, CO; High Museum of Art, Atlanta, GA; National Gallery of Victoria, Melbourne and Philadelphia Museum of Art, PA.
Toogood lives in Hampshire and works in London, UK.