By Adrian Madlener
IN AN INDUSTRY known for its discretion, it's rare for a celebrated studio to publicly announce its disbanding and honestly admit why. Leave it to maverick duo OrtaMiklos to break the mould. The emphatically radical practice has placed its irreverent personal image front and centre – with each designer wearing pantyhose over their face to partially conceal his identity during interviews. A meteoric end, marked by one last show, is entirely in keeping with the studio's theatrical character.
Mounted at New York's Friedman Benda gallery, the duo's main platform since 2018, the 'OrtaMiklos: Relations' exhibition serves as both a review – highlighting the key moments of a now-dissolved entity – and introduction of two independent talents: Leo Orta and Victor Miklos Andersen.
"There are a number of elements that led to the decision to do a show looking at this pivotal moment," reflects gallery founder and principal Marc Benda. "The decision to work separately was a natural development. They both wanted to pursue new directions, and they both had a growing desire to work independently after a very intense and prolific seven years during which they collaborated. It also provides public closure to one of the most explosive duos in the design field. This will give them both an opportunity to pick up their threads individually, without rupture, as well as allowing them to develop their first independent steps within sight of each other."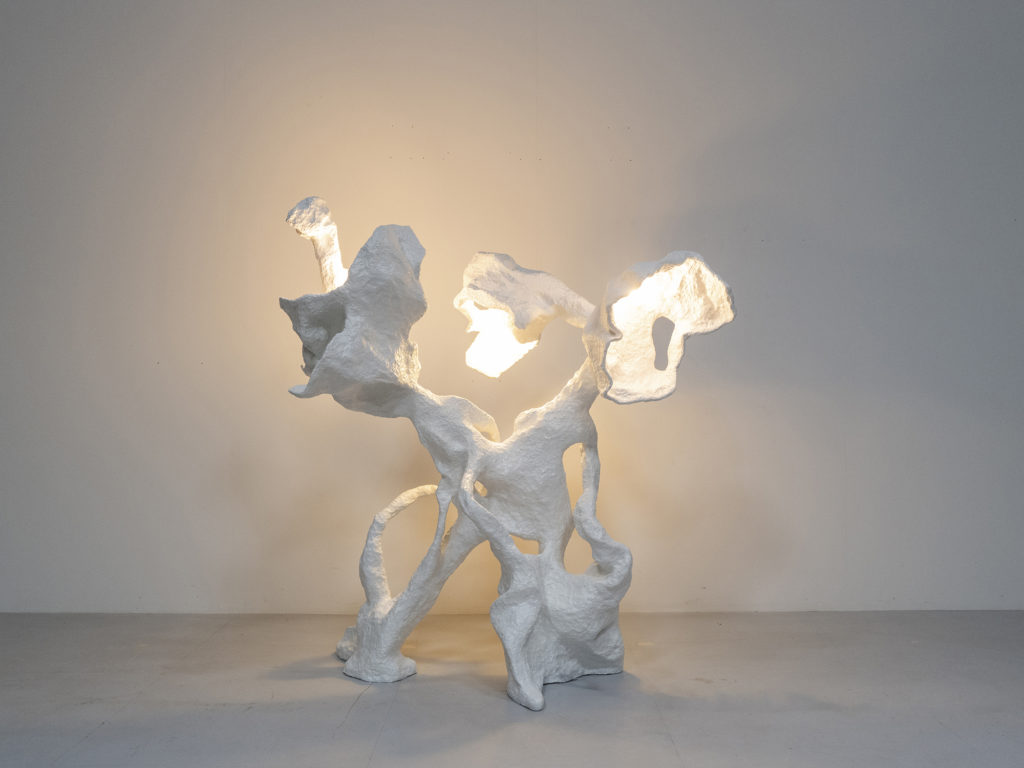 The young designers came up together and began collaborating while studying at the celebrated Design Academy Eindhoven, graduating just before the pandemic. Their particular blend of unconstrained experimentation, embodied critique, and an enfant-terrible nature helped shape a facet of the contemporary collectible design landscape that is particularly prevalent today.
Their shared guerrilla-esque resolve not only manifested in how they carried themselves, but also in the amorphous furnishings and sculptures they collectively crafted using disparate high and low-end materials. Pulled from various sources of inspiration – nature, pop culture and design history, OrtaMiklos's other-worldly pieces have become the envy of a collector-base increasingly interested in acquiring works that demonstrate unabashed personal expression.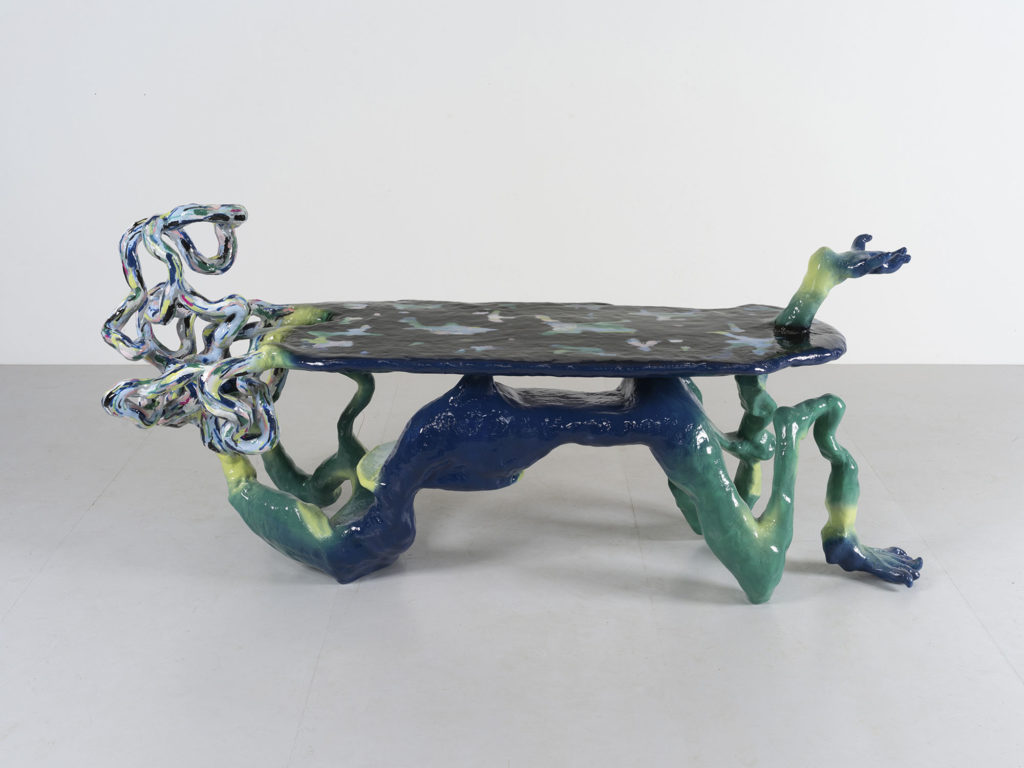 "OrtaMiklos always had an important performative component to its collaboration, one that at times superseded individual artworks," Benda adds. "In our last show, some of the works exhibited on the gallery floor were IRL props for a virtual 'occupation' of the Temple of Dendur at the Metropolitan Museum of Art. This sort of fluidity of thinking, making, the interaction between them and their public, the digital and the physical, is what made OrtaMiklos so relevant and exciting. The sheer capability to project, realise, materialise and manifest ideas was breathtaking. The duo is bringing this period to a close in full public view."
For the gallerist and his team, the show is less of a retrospective and more of a timeline, surveying points of collaboration, completion, and new beginnings. The show is broken up into three sections: works by OrtaMiklos alongside pieces from Orta and Miklos Andersen's independent studios. A few years in the making, the comprehensive showcase will both reveal the fruitful and transformative time the two shared and the nuanced distinctions in each of their individual outputs. Highlights include the pair's fibre-reinforced polyester, paint, and UV lacquered 'The Thinker Table' (2021), Miklos Andersen's cast bronze and foam 'Terraforming Body' shelf (2021), and Orta's fibre-reinforced polyester 'Phoenix' chair (2021).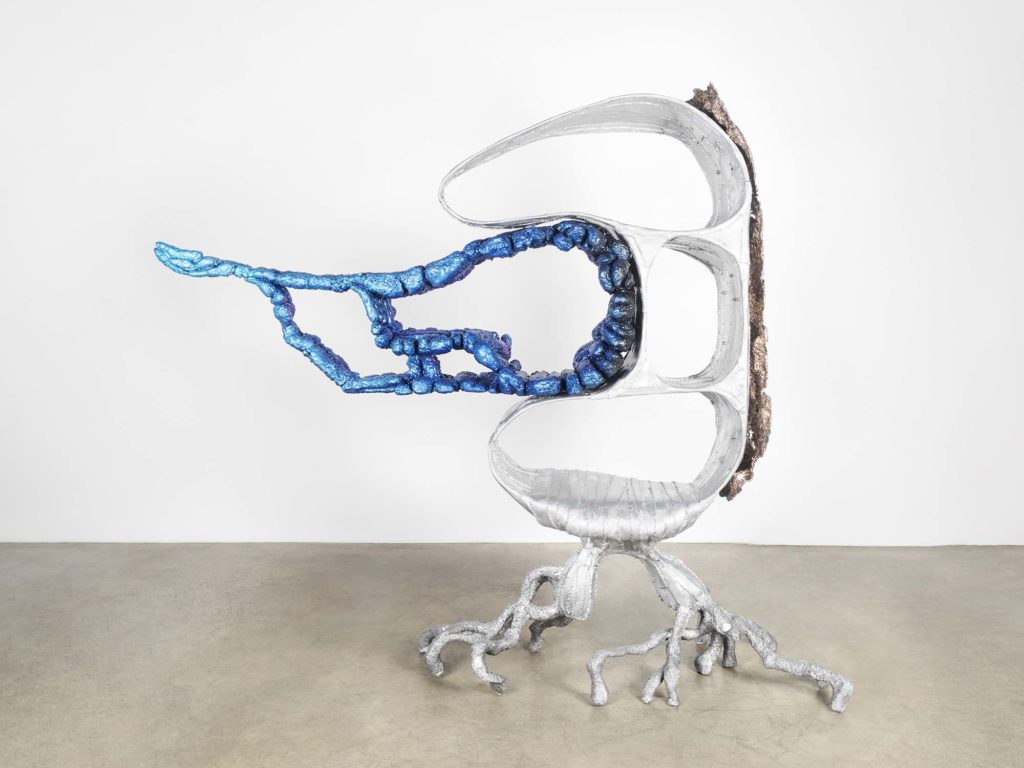 In just a short seven years, many of which were still spent in school, the duo created a huge body of work, entered prestigious museum collections, and established a 6-person-strong practice. For Orta, this rapid expansion was perhaps too quick and accounted for a disconnection from the creative process. Business development and administration began to overshadow the duo's particularly hands-on design practice.
"I'm moving towards a more balanced rhythm of work in which I can think, write, fund, produce and rest," he explains. "I'd like to follow three potential paths: the study of the subconscious, industrial heritage and biodiversity." Orta plans to repurpose a paper mill in suburban Paris to establish his new studio. Like many of his contemporaries operating today, a renewed understanding of sustainability, dynamic resourcefulness, mental health, and ecological cohabitation will become central preoccupations.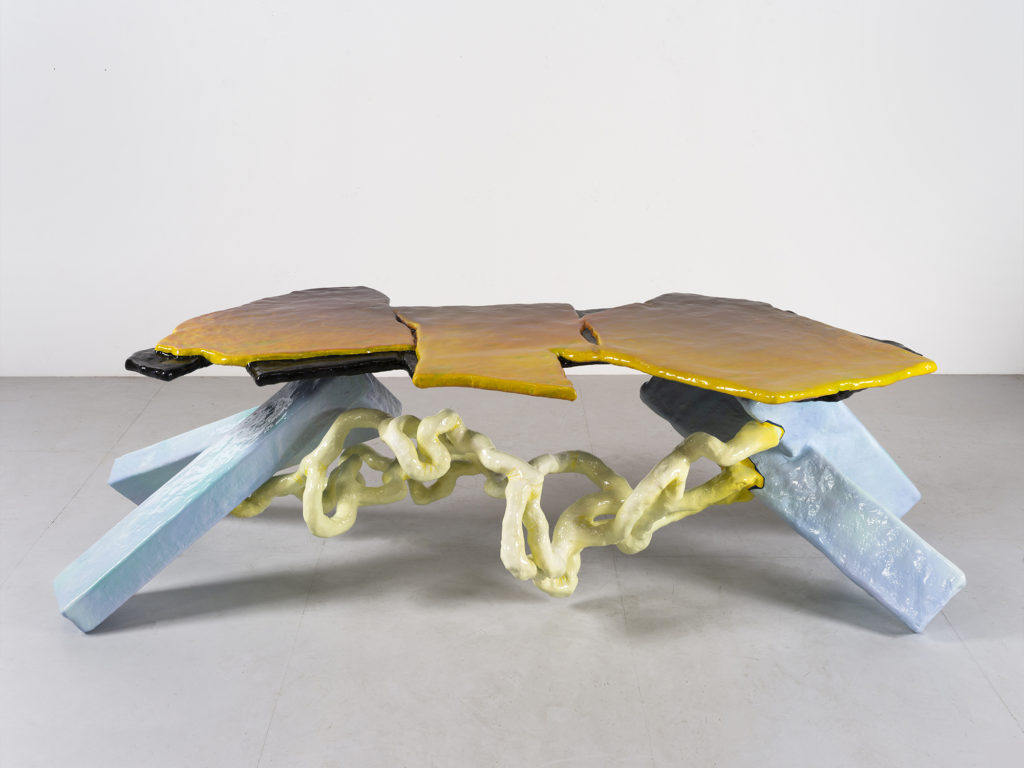 "I'll remember that we had a lot of fun," Miklos Andersen interjects. "Two creative minds and energies making work can help push borders and allow both to step out of their comfort zones. But unfortunately, I will also remember that it's not the easiest to have two egos. To work out different visions is a challenge. I'm pretty happy we lasted for all these years to achieve such great things."
This exhibition reveals some of the last works that OrtaMiklos will have conceived as a duo but also demonstrates a perfect duality; a contrast and coming together. "From our early start, we gave each other trust and generosity that could allow us to explore grounds in which we weren't comfortable," Orta concludes.