"I want to be inventive and playful, to produce furniture that makes life an adventure." -Wendell Castle, 1966
"My vocabulary has always been organic; sometimes I think of it as actually growing from a seed or idea. My ideas actually grow into something." -Wendell Castle, 2017
Friedman Benda is pleased to present Wendell Castle: A New Vocabulary, a solo exhibition of the late American designer Wendell Castle (1932-2018).
Throughout a celebrated career spanning six decades, Castle introduced new ways of looking at, thinking about, and making furniture. In doing so, he created a new sculptural vocabulary that defied categorization and became the cornerstone of his practice. Wendell Castle: A New Vocabulary brings together rare, early, formative pieces with key works from the last decade of Castle's long career, during which time he realized a body of work of critical importance and boundless ambition. Both periods are represented by seminal works that are exemplary achievements of the decades that bookend the unparalleled oeuvre of one of America's most iconic figures in design.
With his pioneering innovation of stack lamination, Castle was able to compose volumes without being constrained by the inherent limitations of his signature material, wood. The exhibition will include arguably the most important example using stack lamination, Environment for Contemplation (1970), created for the Museum of Contemporary Crafts' Contemplation Environments exhibition that same year. Four decades later Castle combined the laminating process with 21st century technological advancements allowing him to realize bodies of work not possible with traditional handcraftsmanship alone.
"Throughout Castle's career, he created new vocabularies of form, as well as the means to realize them. That he did so in the seemingly restrictive context of furniture design makes his achievement all the more remarkable. He was able to rethink functional objects – tables, chairs, cabinets – into wholly unprecedented gestural compositions," states Glenn Adamson, Yale senior scholar, contributor to the Wendell Castle Catalogue Raisonne, and former Director of the Museum of Arts and Design.
Building on the gallery's presentation of important works by Castle at TEFAF this May, this exhibition explores Castle's legacy of constant reinvention that defined his approach and allowed him to achieve inventive forms and sculptural volumes. Wendell Castle: A New Vocabulary will be accompanied by a digital catalogue with an introductory essay and texts by Glenn Adamson.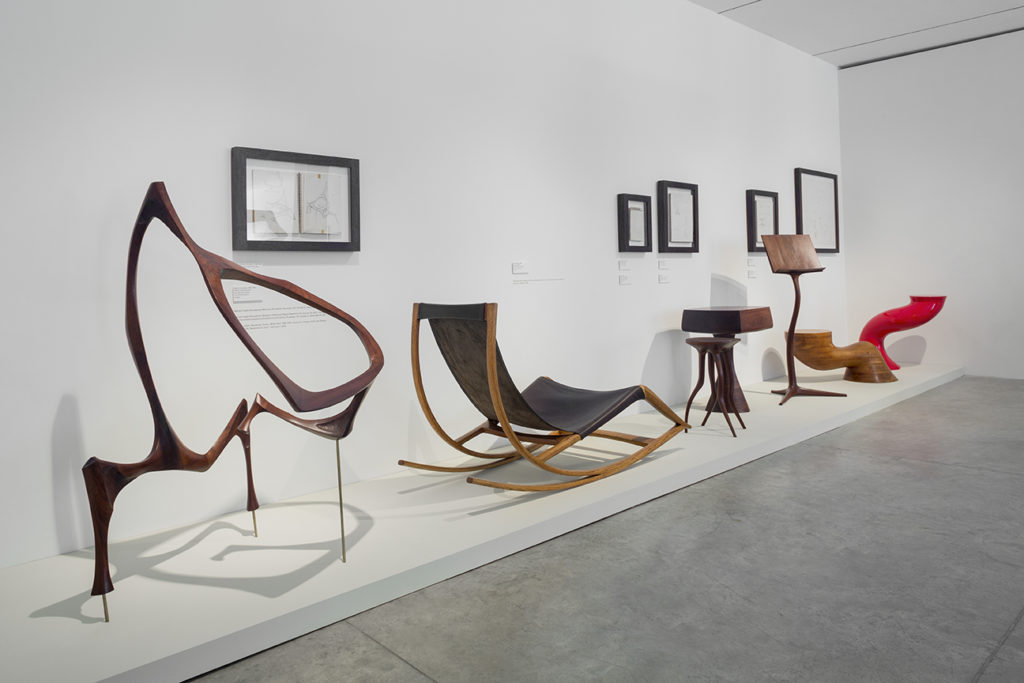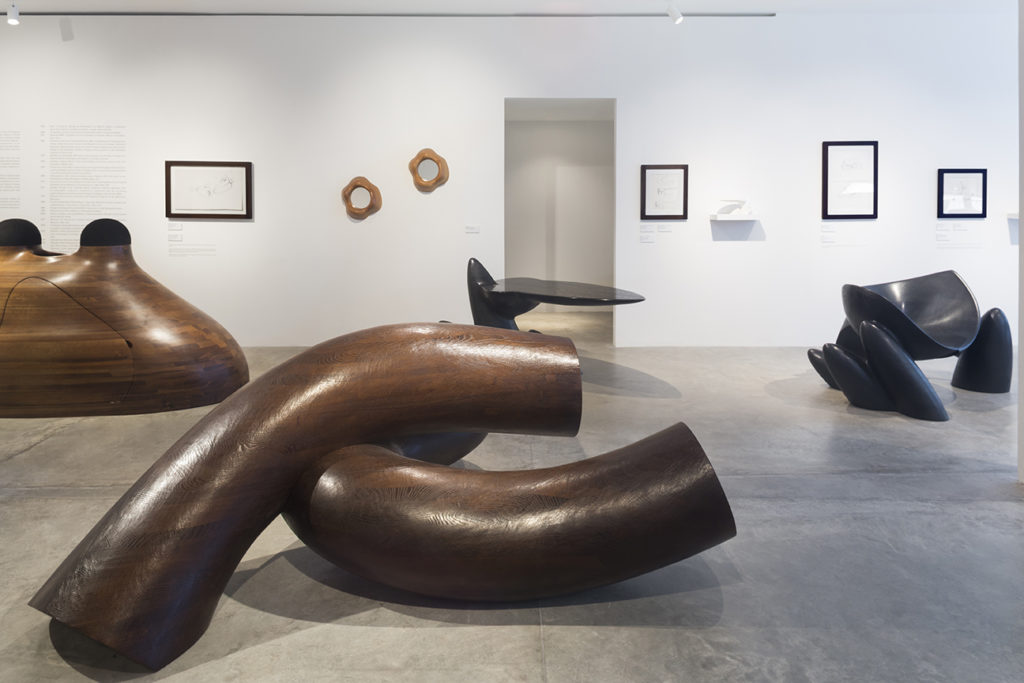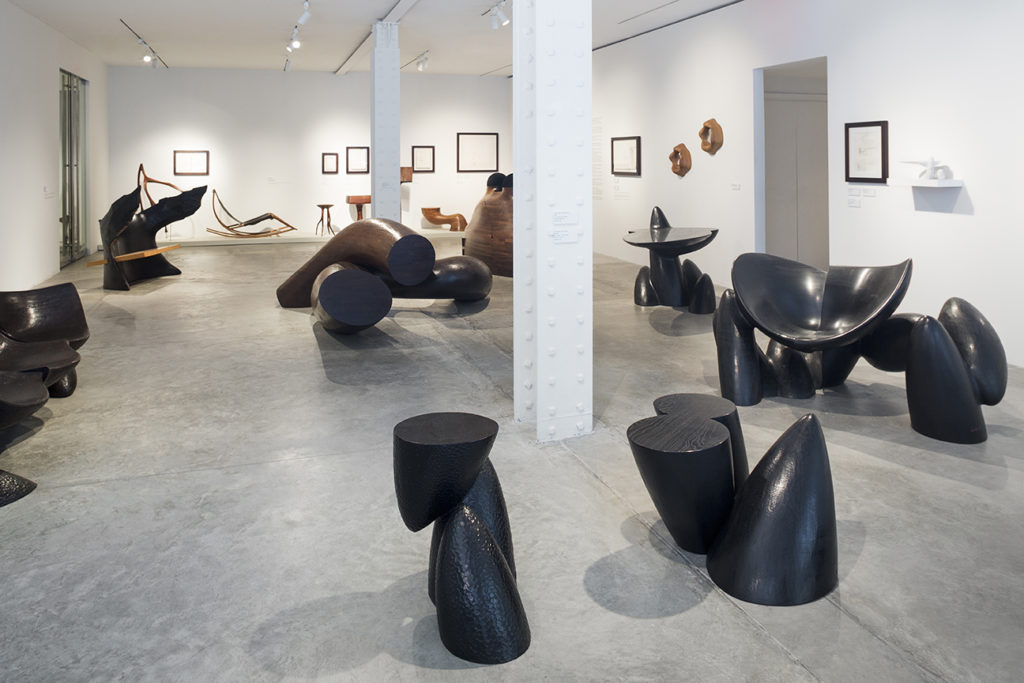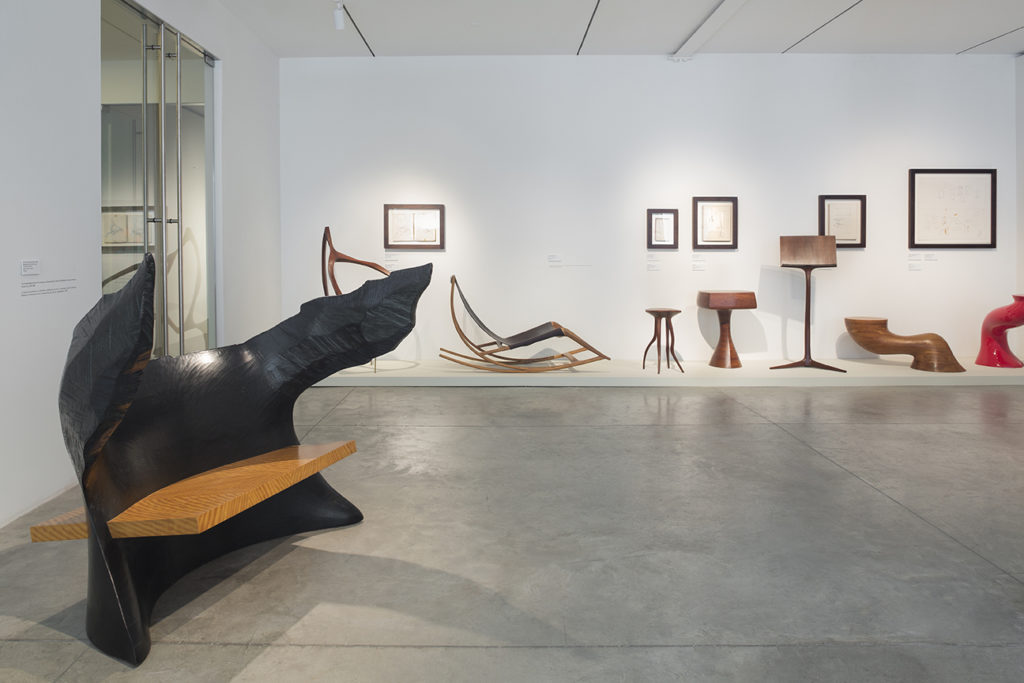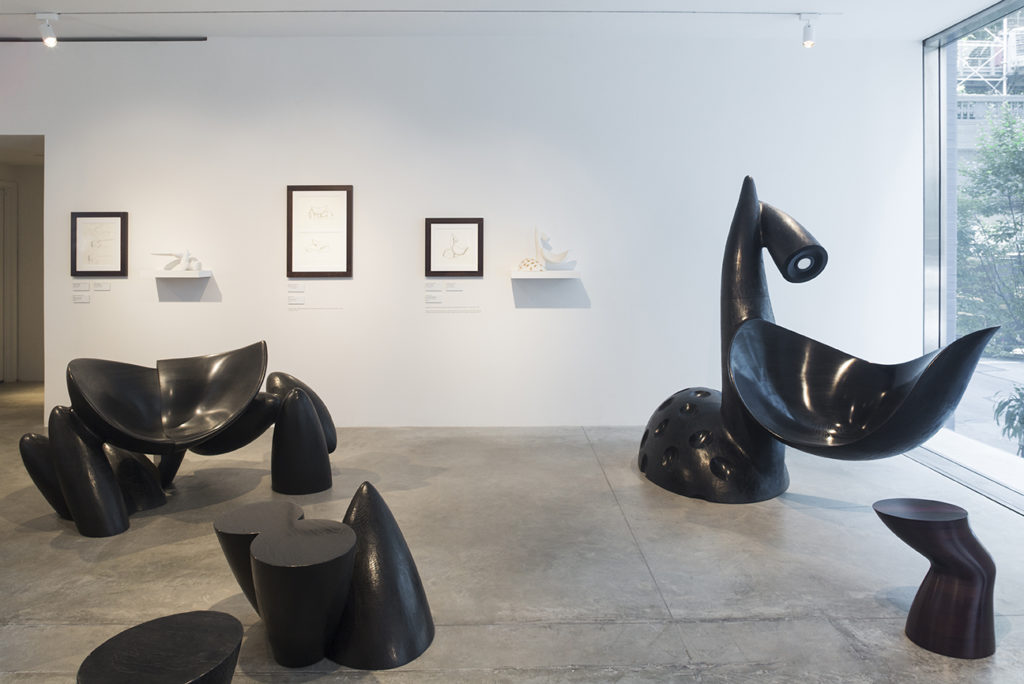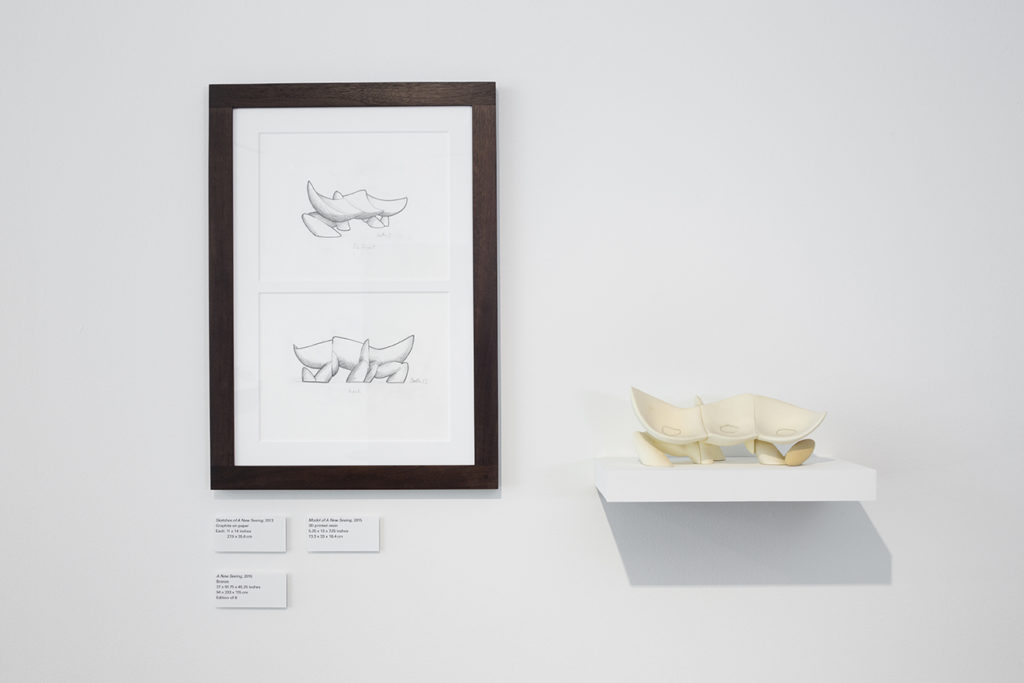 About Wendell Castle
Born in Kansas, Wendell Castle (1932-2018) received a B.F.A. from the University of Kansas in Industrial Design in 1958 and an M.F.A. in sculpture, graduating in 1961. He moved to Rochester, New York to teach at the School of American Craftsmen and established a permanent studio in the area.
Wendell Castle's work can be found in the permanent collections of more than 40 museums and cultural institutions worldwide, including: Art Institute of Chicago, (IL); Los Angeles County Museum of Art, (CA); the Metropolitan Museum of Art (New York, NY); Museum of Modern Art (New York, NY); Minneapolis Institute of Arts, (MN); Musée des beaux-arts de Montréal (Quebec, Canada); Museum of Arts and Design (New York, NY); Museum of Fine Arts, Boston, (MA); Museum of Fine Arts, Houston (TX); Nelson Atkins Museum of Art, (KS); Philadelphia Museum of Art (PA); Renwick Gallery, Smithsonian Institution, (Washington, DC); the Victoria & Albert Museum (London).
Castle has been the recipient of many honors and awards, including four National Endowment for the Arts grants, three honorary degrees, a Visionaries of the American Craft Movement Award from the American Craft Museum (1994), the American Craft Council Gold Medal (1997), Master of the Medium Award from The James Renwick Alliance of National Museum of American Art, (1999), and a Lifetime Achievement Award from the Brooklyn Museum of Art (2007).