Friedman Benda and nendo, inc. are pleased to present 50 Manga Chairs. The installation of stainless steel chairs will make its American debut in a solo exhibition at the Friedman Benda gallery in New York, September 8 – October 29, 2016. The installation had its European premier at Basilica Minore di San Simpliciano, in conjunction with Salone del Mobile Milano, April 12-17, 2016.
With this exhibition, nendo abstracts archetypes of manga comics. The chairs are happy, distressed, embarrassed, surprised; they leap and bound, zoom past, or slowly slink away. Each chair has its own personality, allowing it to stand on its own or, when placed next to the others, to become part of a collective narrative. A different configuration creates a different story; the chairs come alive in a symphonious display of nendo's playful Japanese design.
50 Manga Chairs is Friedman Benda's third solo show with nendo and the Japanese design group's most ambitious body of work to date. The group's 2009 New York debut Ghost Stories featured the acclaimed Cabbage Chair, which was initially shown in the groundbreaking exhibition XXIst Century Man at 21_21 Design Site in Tokyo. nendo's 2011 exhibition Scatter Shelf toyed with optical illusions and repetitive forms, the idea of structure in space. Concurrent with 50 Manga Chairs, nendo's first-ever large-scale retrospective, The Space In Between, will be held at the Design Museum Holon, Israel June 8 – October 30, 2016.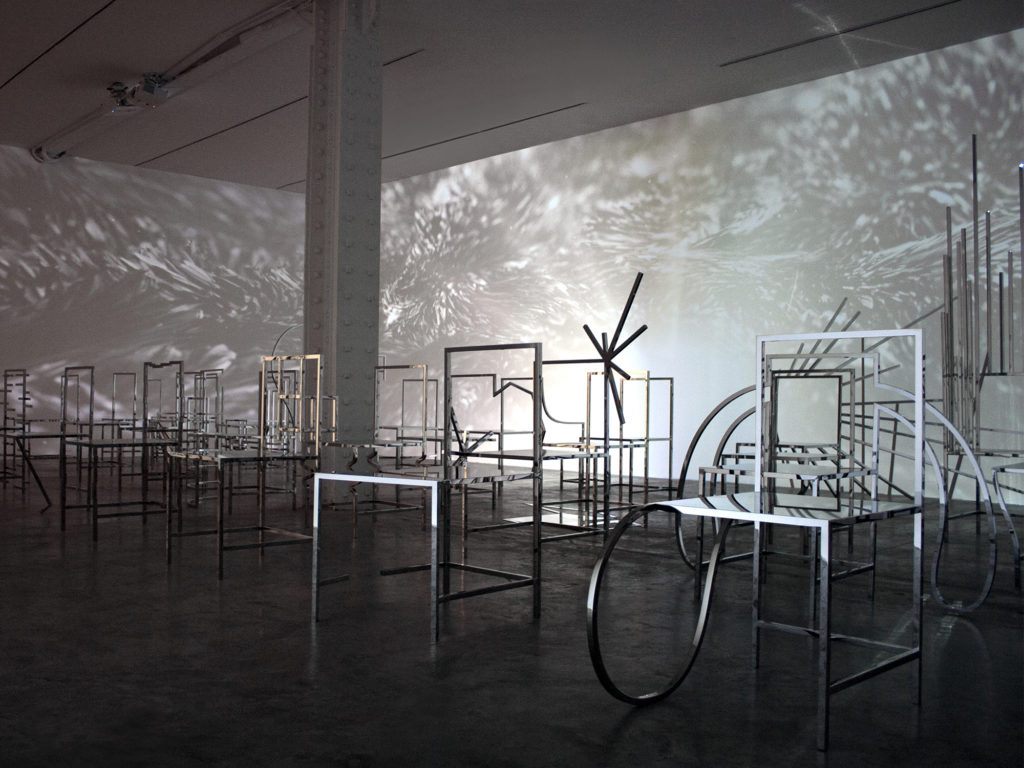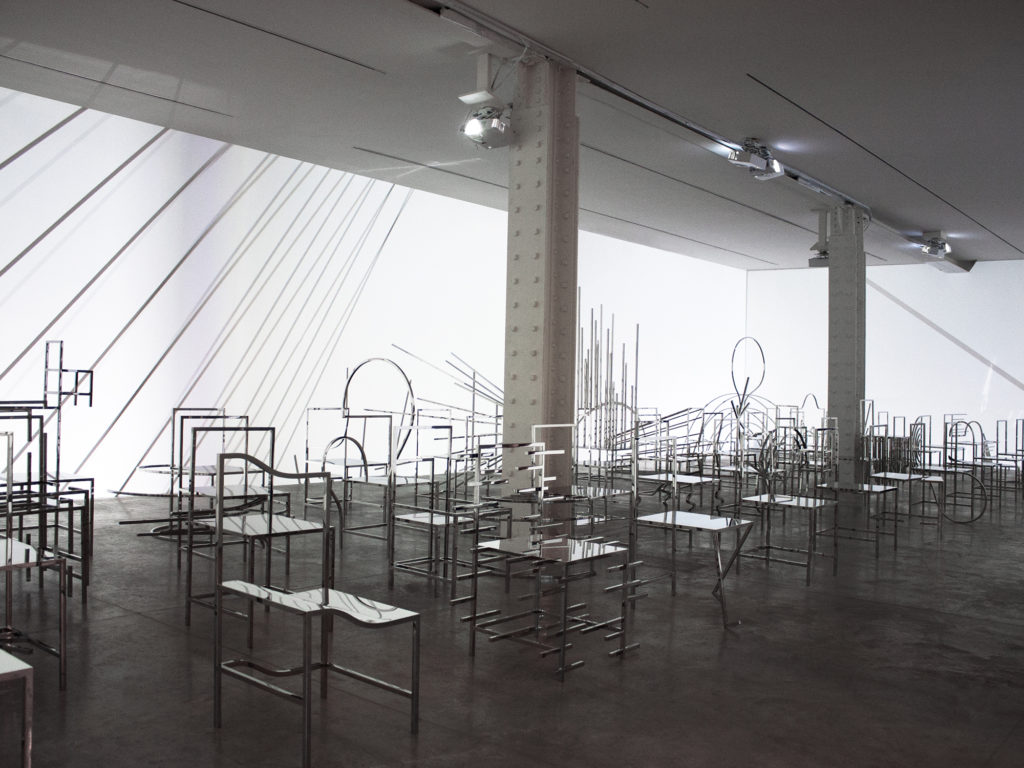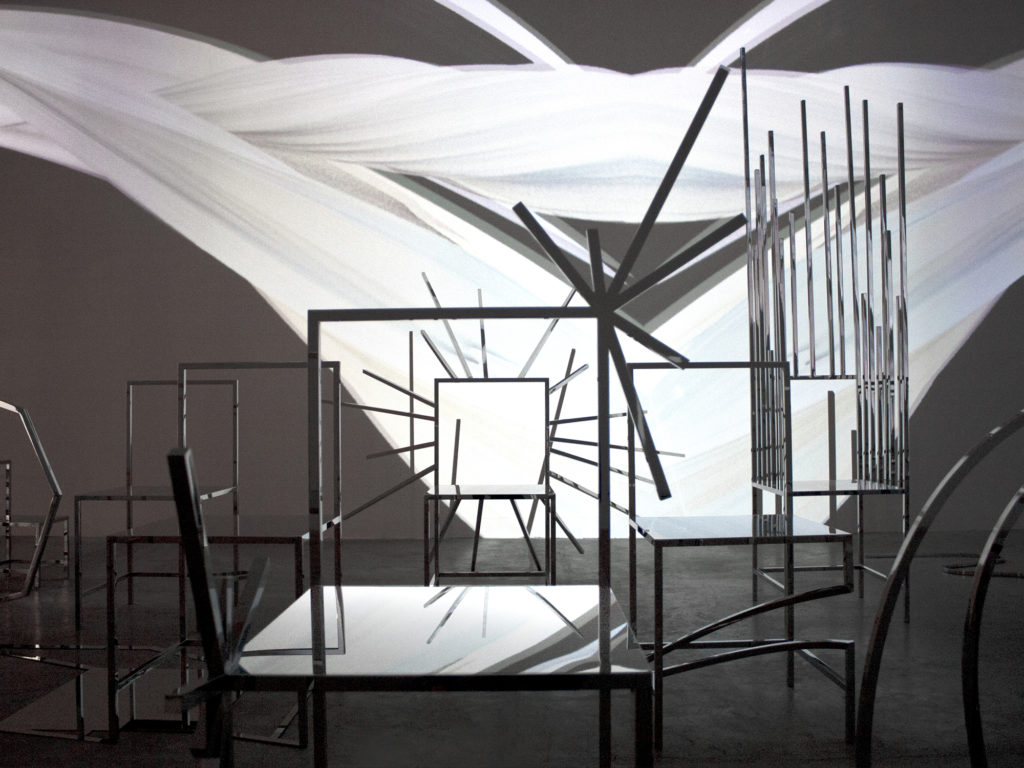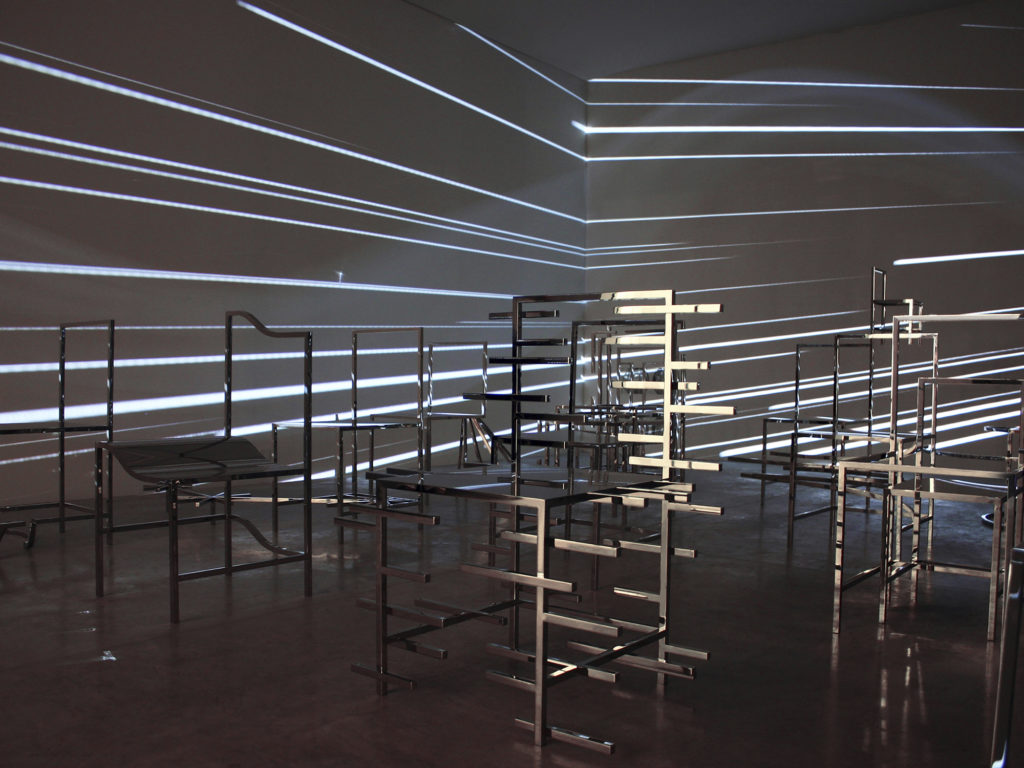 About Nendo
Founded in Tokyo in 2002, with a second office established in Milan in 2005, nendo has received many distinctions, including the Iconic Design Award 'Interior Designer of the Year' in 2015, Wallpaper* Magazine's 'Designer of the Year' in 2012, and the 'Red Dot Design Award' in Germany in 2008. In 2011, nendo presented Visible Structures, a solo commission for the High Museum of Art, Atlanta, GA. Visible Structures was also included in Modern by Design, a collaborative exhibition between the High Museum of Art and the Museum of Modern Art, New York, NY.
Works by nendo are included in the permanent collections of the 21_21 Design Sight, Tokyo, Japan; Art Institute of Chicago, IL; Centre Pompidou, Paris, France; Cooper-Hewitt National Design Museum, NY; Design Museum, Holon, Israel; High Museum of Art, Atlanta, GA; Indianapolis Museum of Arts, IN; Israel Museum, Jerusalem; Los Angeles County Museum of Art, CA; M+ Museum, Kowloon, Hong Kong, China; Museum of Art and Design, NY; Museum of Modern Art, NY; Museum of Fine Art, Houston, TX; Musée des Art Décoratifs, Paris, France; Montreal Museum of Fine Arts, Canada; Philadelphia Museum of Art, PA; Triennale Design Museum, Milan, Italy; and the Victoria and Albert Museum, London, UK, among others. nendo's first-ever large-scale retrospective opened at the Design Museum Holon, Israel in June 2016.