Friedman Benda is pleased to present Misha Kahn's third solo show at the gallery. In Soft Bodies, Hard Spaces, the Brooklyn-based artist exploits innovative processes across different media to propose an alternative environment, reflecting our natural sense of being.
The exhibition title references Kahn's interest in the incongruity of what he refers to as our "strange, soft bodies" within the "hard, violent right angles" in which we reside. "Our entire material culture constantly places images of the natural world in rectangular frames and builds textures that riff off the tension between our constructed civilization and our desire to escape it," he says.
Soft Bodies, Hard Spaces illustrates Kahn's peripatetic workflow, which alternates between analog and digital production and equalizes material hierarchy. The works incorporate cast metal, hand-weaving, and ceramic as part of his studio practices, as well as glass, which Kahn explored as a guest artist at The Corning Museum of Glass.
Kahn debuts ambitious new works in his Claymation series, which melds 3D scans of carved objects with virtually fabricated forms – forecasting the inevitable convergence of human touch with the computer's own "intelligent" inclinations. "A Loose Understanding of the Spacetime Continuum," a monumental tapestry on view, depicts a weaving sample designed in virtual reality and translated into handwoven mohair and embroidery.
The exhibition is accompanied by a catalouge with an essay contributed by Glenn Adamson.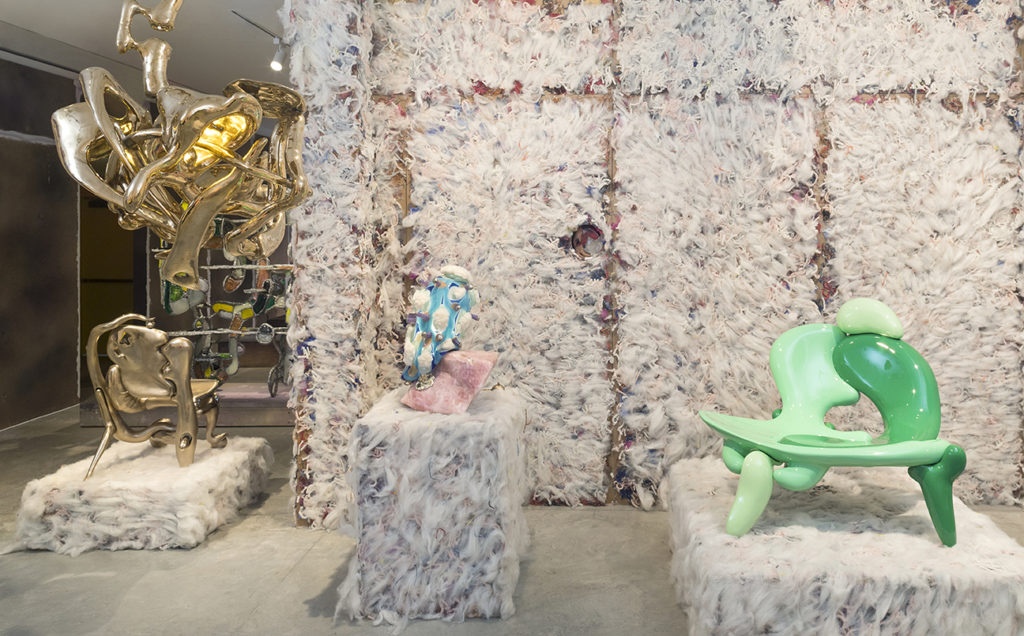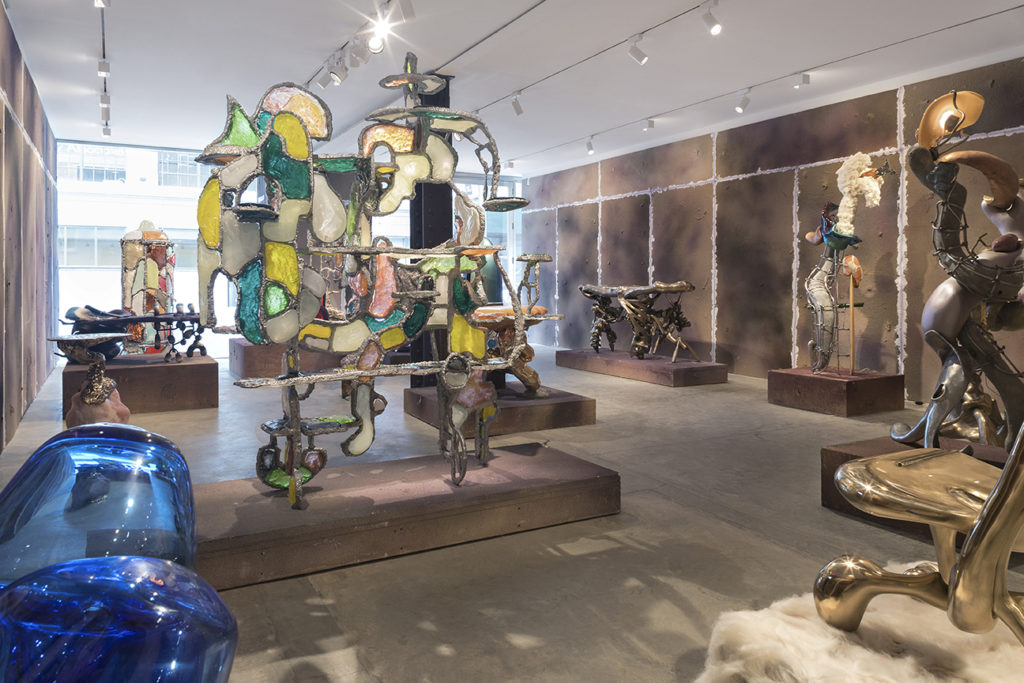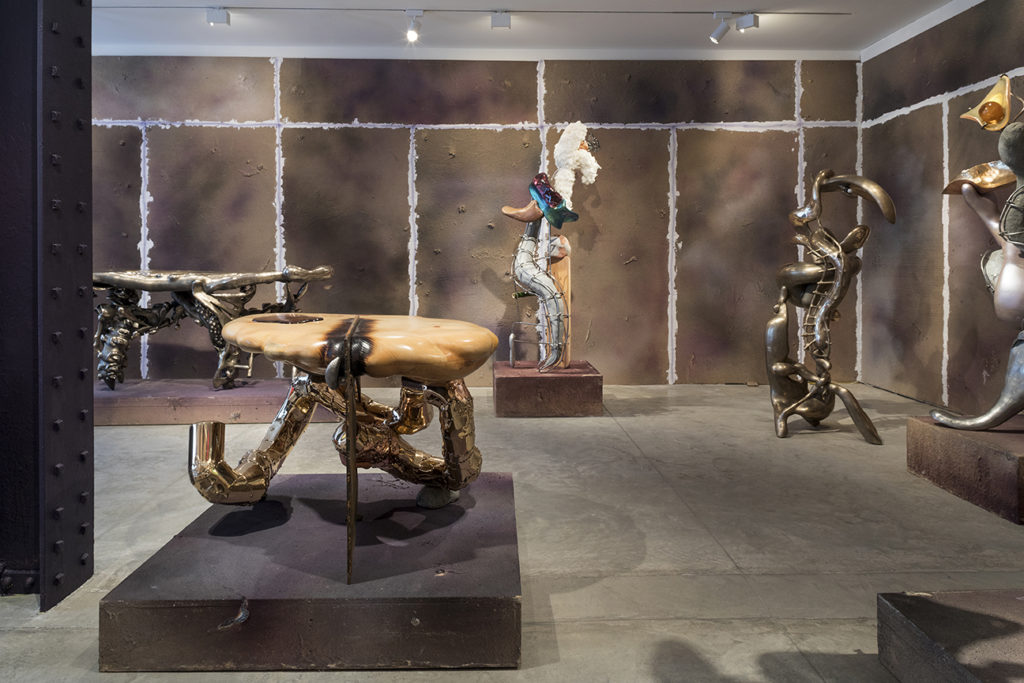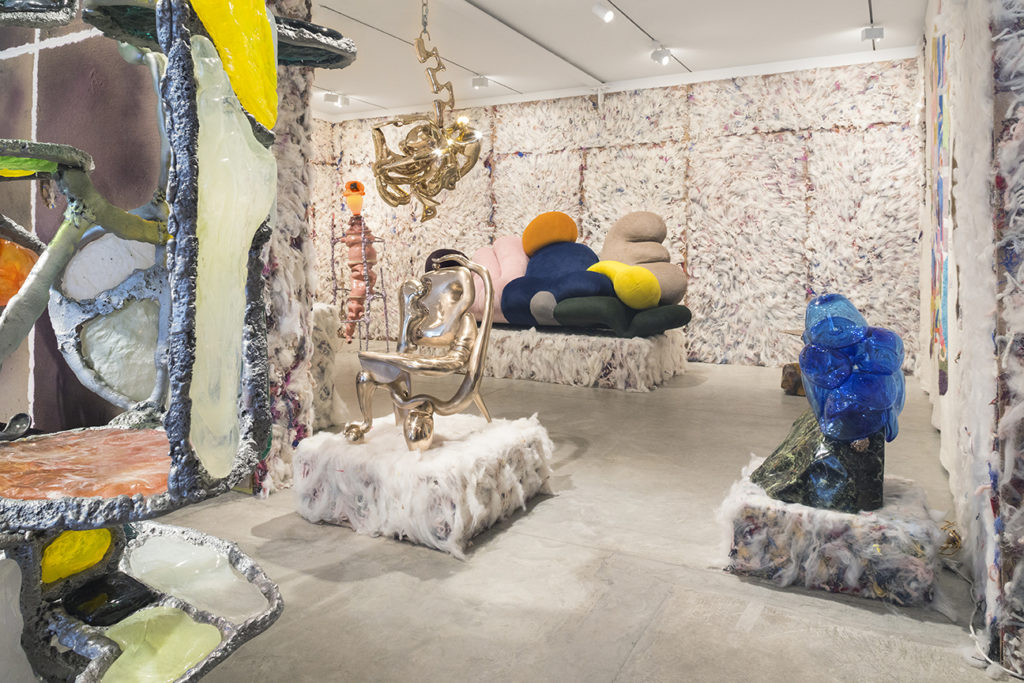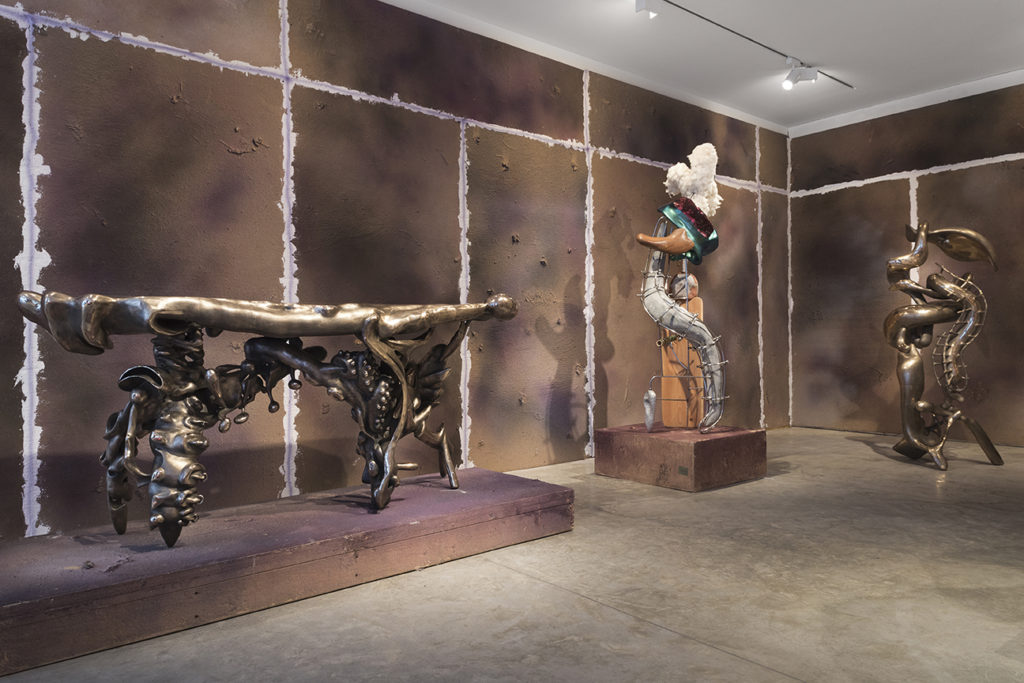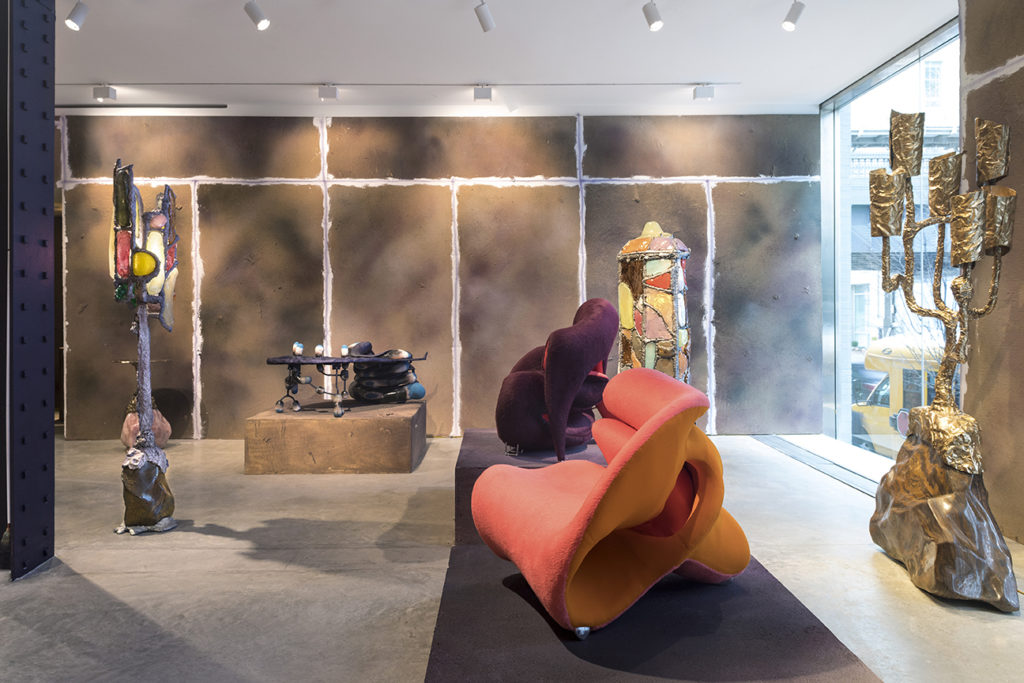 ABOUT MISHA KAHN
Misha Kahn has emerged as one of the leading creative voices of his generation. Through a wildly imaginative approach that embraces spontaneity and non-conformity, Kahn allows the illogical and the irreverent to take over his entire process. He employs everything from lo-fi and ad hoc techniques—such as improvisational molds and collage—to virtual reality and other high-tech tools.
Born in Duluth, Minnesota in 1989, Kahn graduated from Rhode Island School of Design in 2011 with a Bachelor of Fine Arts in Furniture Design. Soon after, he gained recognition when he was featured in the Museum of Arts and Design's Biennial (2014).
Unafraid to push boundaries, Kahn is determined to question the accepted way of doing things, driving him to self-invent, adapt, and further processes in a myriad of mediums including metalwork, glass, wood, textiles, ceramic, bronze casting, fiberglass, and cement. Voracious to upend traditional techniques, he embraces the opportunity to learn from masters in their respective crafts. Kahn's acclaimed woven Scrappy series (since 2015), is the result of a collaboration with Gone Rural, a female group of traditional weavers based in Swaziland.
His work has been exhibited internationally and is in the permanent collection of museums such as the Corning Museum of Glass, NY; Museum of Fine Arts, Houston, TX and Speed Museum of Art, Louisville, KY.
Kahn lives and works in Brooklyn, NY.