Artist Adam Silverman exhibits a new series of works in Eight Tide Jars at The Cooper Union for the Advancement of Science and Art. On view September 5 through September 26 in the 7th Floor Lobby of The Cooper Union's Foundation Building, the site specific installation highlights Silverman's unique and personal work which is influenced by his architectural training and his interest in process, materials, form, and structure.
Each of the eight wheel-thrown pieces on display began as a 25 pound extruded brick of industrially processed clay. They were each placed directly on the wheel head (rather than starting with a ball of clay, as is the norm). The top – and the majority – of the clay was then pounded into a ball and thrown from there, leaving a clear, integral square foot for the finished piece to stand on. Each piece typically spends at least a week on the wheel as it is slowly worked from a brick to a ball to a cylinder to an egg to a punched and pounded shadow of its original shape.
"Tide Jar" is a term that Silverman sometimes uses to describe this body of work. "Jar," as a typology, refers specifically and especially to the Korean Moon Jar. Originally unique to Korea, moon jars were made from the mid-17th to mid-18th centuries and were used for storing rice, soy sauce, alcohol, and sometimes displaying flowers. "Moon" refers to the exterior color and shape of the vessel. "Jar" refers to the interior and original function of storage. Together the two words describe a humble functional object that has become a revered formal and historical icon.
"Tide" as used here refers to the rise and fall of the sea as caused by the effects of the gravitational forces exerted by the moon. More specifically, it is the resulting forces of the tides as experienced in the waves and currents; these are irregular forces, motion, and energies that vary from gentle to rolling to violent. These jars are subjected to similar types forces, both by me and by the kilns.
These Tide Jars are of the earth and the oceans. They are made with natural materials: clays, wood ash, seaweed, corn husks, sea shells, beach dune clay, ocean salt, pine needles, iron oxide, manganese oxide, and cobalt oxide. These materials are used to make the jars, mixed into glazes or introduced into the kilns during the firing process. The pieces are fired, usually several times, to at least 2,400 degrees Fahrenheit in kilns that are extreme in atmosphere and temperature. Some have no glazes applied other than what is created naturally by the kiln's extreme environment.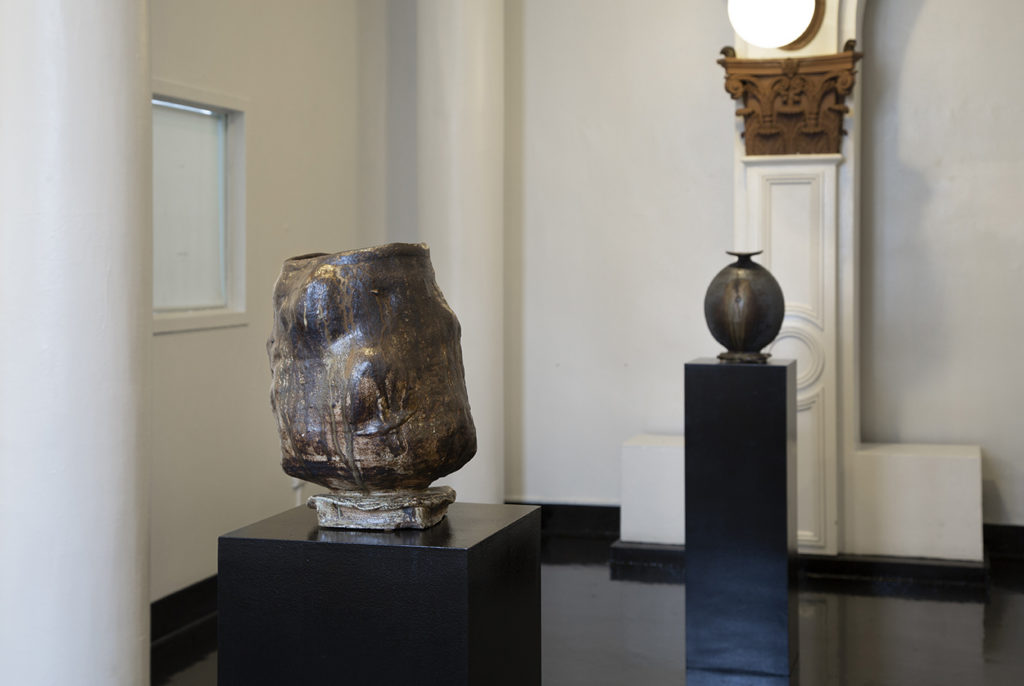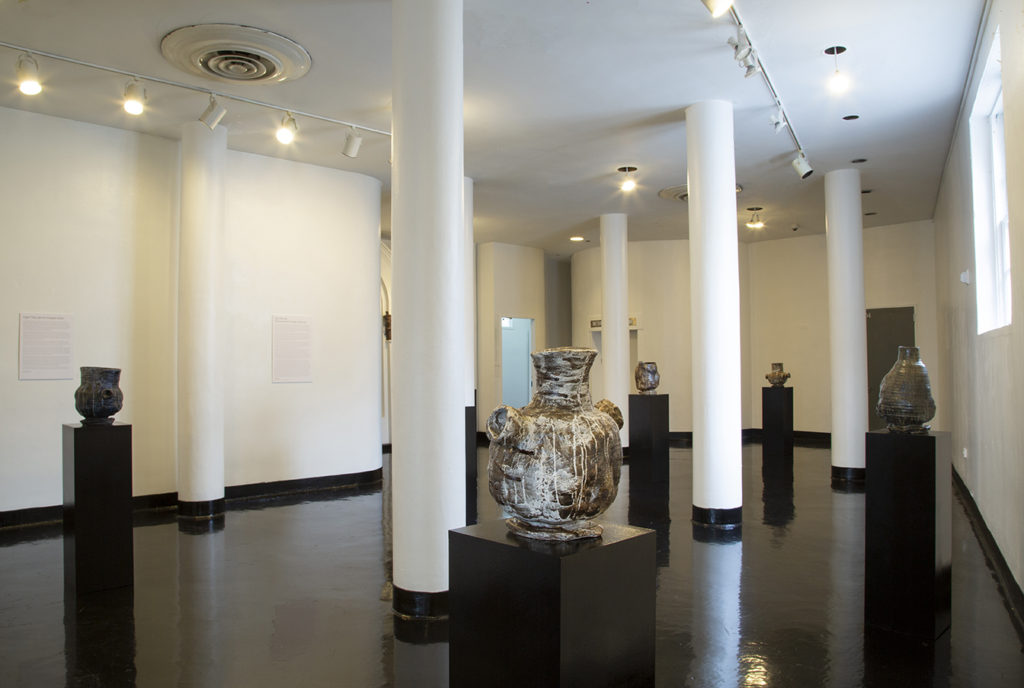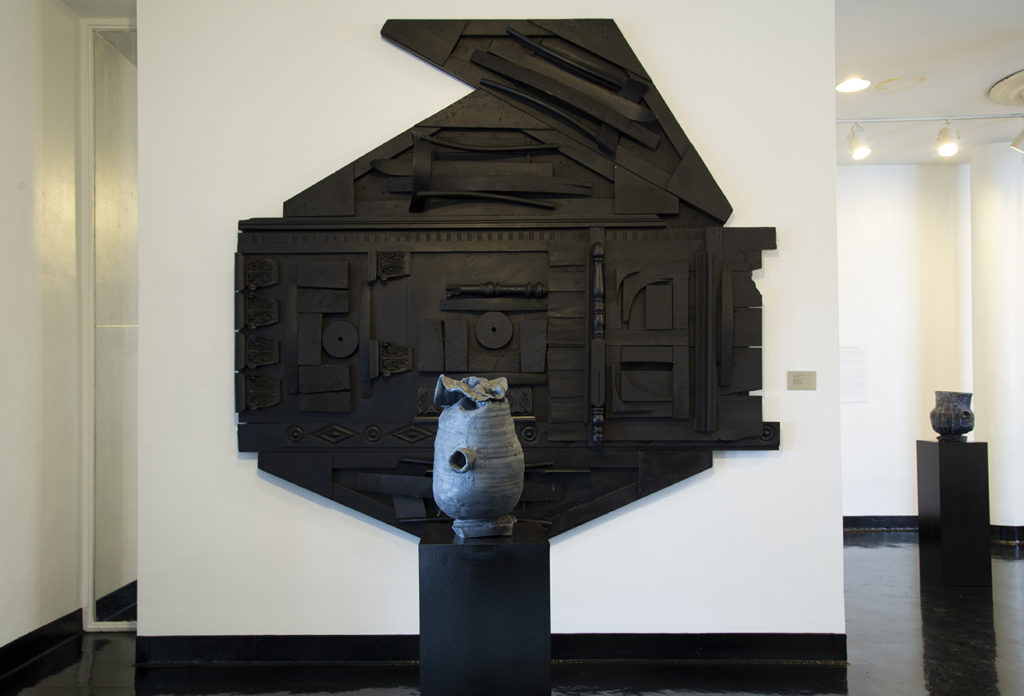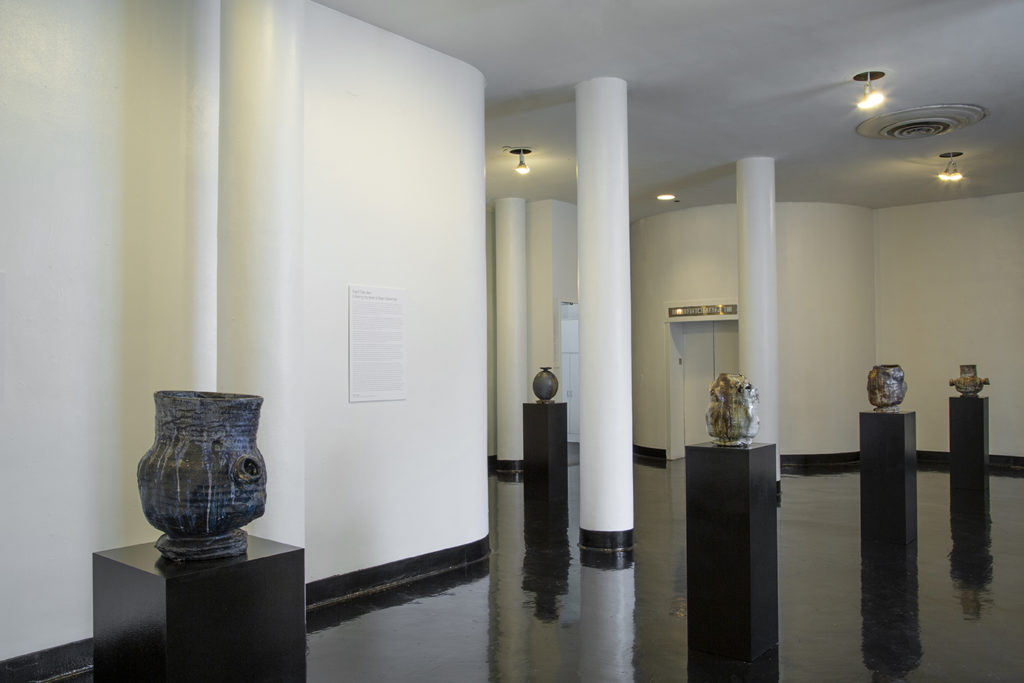 About Adam Silverman
Known for his sculptural vessels and richly textured glazes, Adam Silverman is among the most dynamic practitioners dedicated to ceramics today. Silverman brings an architect's sense of structure to his objects and utilizes personal and sophisticated techniques to glaze and fire his works.
Silverman was born in 1963 in New York, NY and received a Bachelor of Fine Art and a Bachelor of Architecture from the Rhode Island School of Design in 1987 and 1988. He served as the Los Angeles studio director of Heath Ceramics for five years between 2009 and 2014.
In 2008, he collaborated with architect Nader Tehrani and conceived Boolean Valley, an installation comprised of 400 clay objects with various versions at MOCA Pacific Design Center, Los Angeles, CA, Montalvo Arts Center, Saratoga, CA, Nasher Sculpture Center, Dallas, TX, and San Jose Museum of Art, San Jose, CA. In late 2019, the artist started Common Ground, an ongoing project in which he brings together clay, water, and wood ash from each of the 56 states and territories of the US. By mixing these materials together, he erases the arbitrary borders of statehood, to create a single new material which will be used to make the project. Common Ground reflects on the divisiveness of the current state of the country, while also celebrating the commonality and universality of the shared American experience.
Silverman's work is included in the permanent collections of the Israel Museum, Jerusalem; Los Angeles County Museum of Art, CA; Museum of Contemporary Craft, Portland, OR; Nasher Sculpture Center, Dallas, TX; Palm Springs Art Museum, CA; Rhode Island School of Design Museum, Providence, RI; and the Yale Art Gallery, New Haven, CT. He lives and works in Los Angeles, CA.