mudac is honoured to host one of the largest private collections of artist, designer and architect chairs in the world. This collection, initiated in the 1990s, is full of original seating designs and its owner, Thierry Barbier-Mueller, has taken the step of presenting it to the public after more than 20 years of confidential passion.
The quality of this ensemble is unique and goes far beyond the usual typology of chairs: innovative research and formal designs, the use and assembly of experimental materials, and the interplay of scale and function characterises this bountiful collection.
The chair is in essence the emblematic object of the design field and designers have all tackled it at least once in their career, exploring its limits and reinterpreting it to put their own take and signature on it. The chair embodies tension between aesthetics and use, and a musicality whose range of possibilities is infinite.
The variations and tempos have captivated Thierry Barbier-Mueller's attention for this evident and necessary functional object. Faced with such a rich and diversified corpus, and in order to give each chair its own specificity, famous American director Robert Wilson was asked to design immersive and exceptional scenography, borrowed from the repertoire of performing arts. Through him, the mudac exhibition reads like an immense opera in several scenes. The semantic vocabulary shifts, the producer in the person of the collector makes the corpus available, and the director makes a selection and directs the actors/chairs in stage sets and atmospheres where sound and light amplify the dramaturgy of the narrative. mudac thus gets to offer a brand-new piece of theatre with its first major exhibition on its 1500 square meter stage, in the heart of the Plateforme 10 arts district.
A chair and you presents this object in four acts in scenic situations that reveal the history of design from the 1960s to the present day.
The exhibition includes work by Ron Arad, Andrea Branzi, Byung Hoon Choi, Estudio Campana, Shiro Kuramata, Gaetano Pesce, Ettore Sottsass, and Marcel Wanders.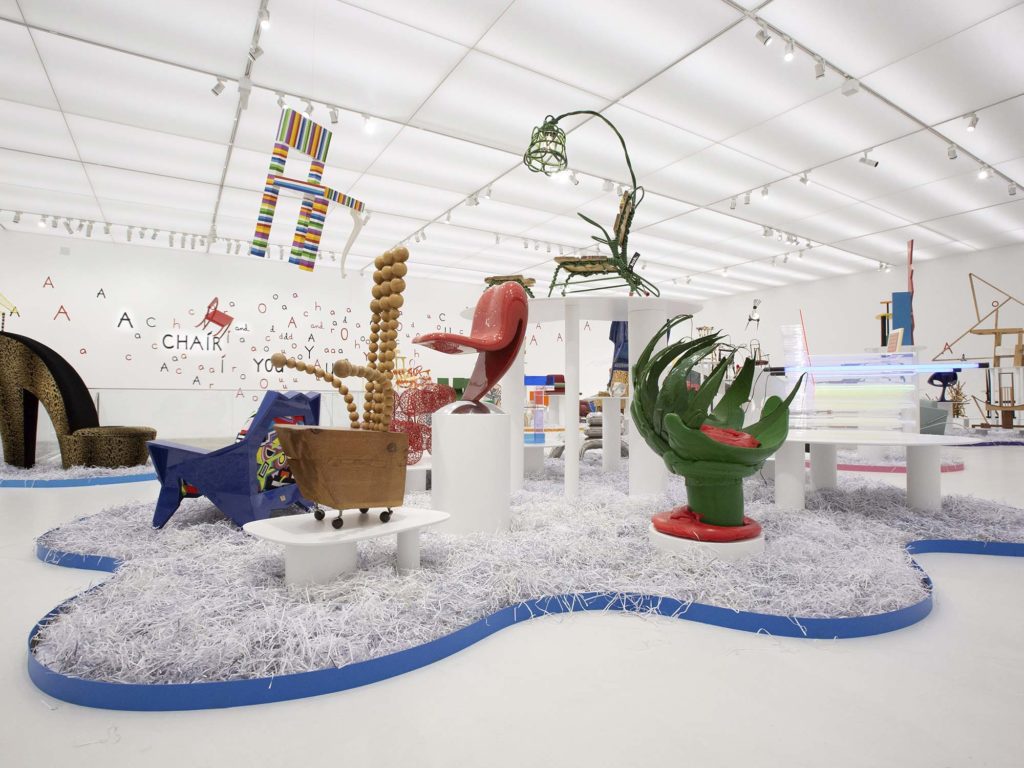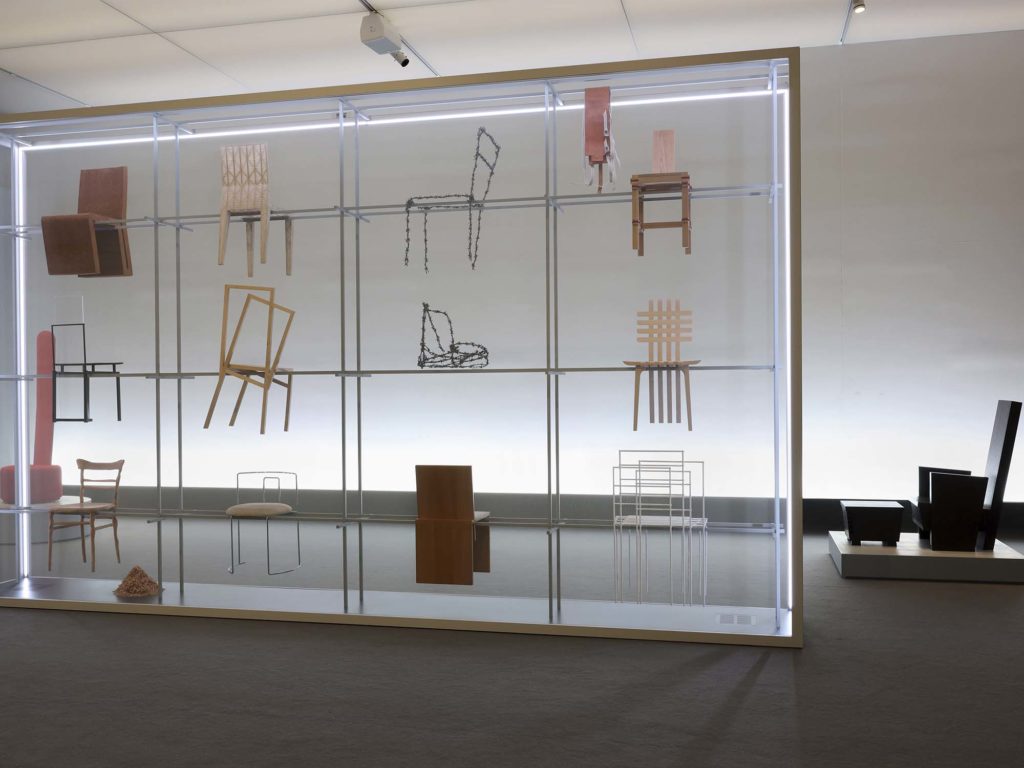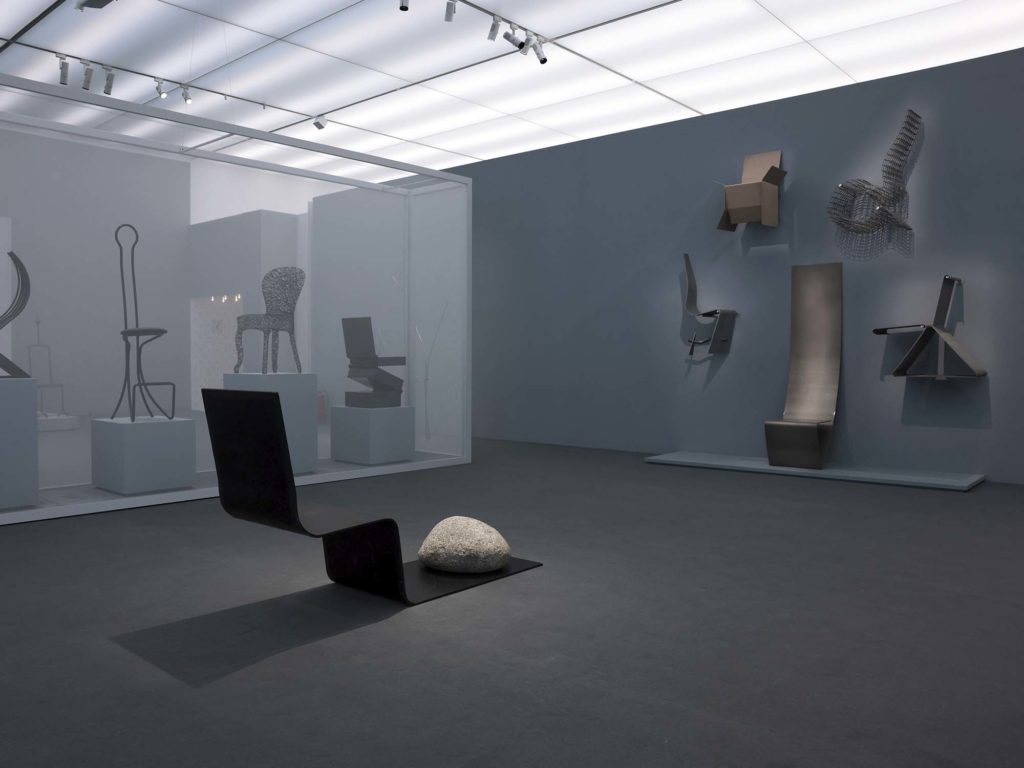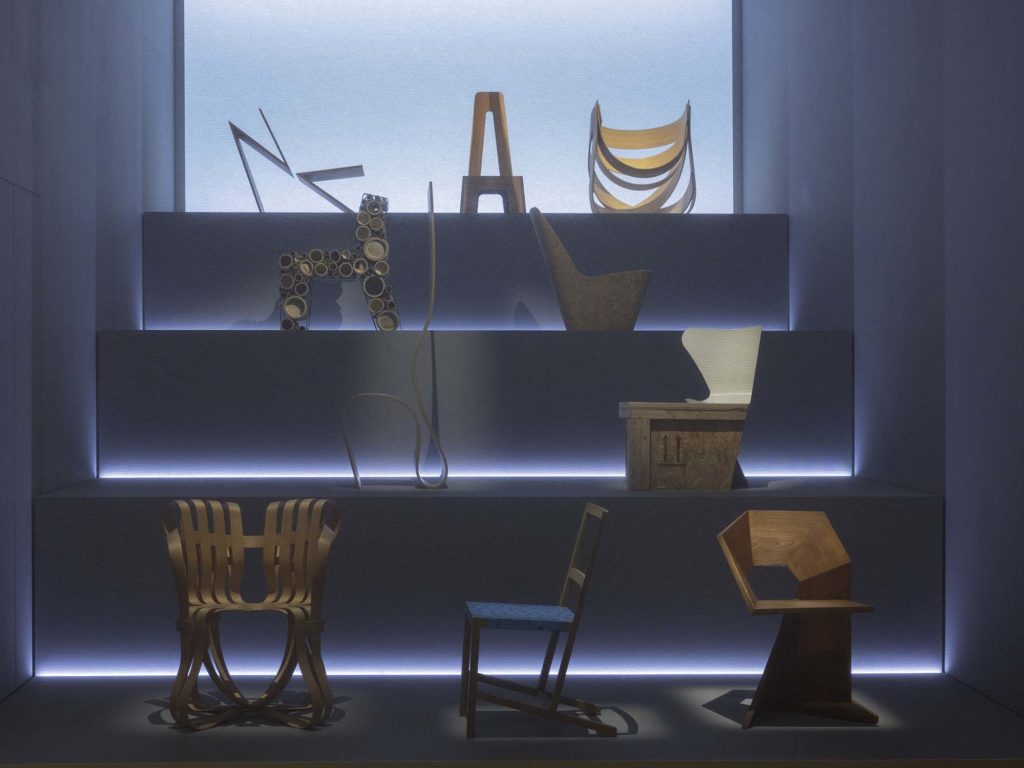 All images © Lucie Jansch