Frieze Masters 2023
Friedman Benda | Booth G09
Ettore Sottsass [Italian, 1917-2007] produced by Poltronova
Tavolino from the Tufarelli Residence, Ivrea, Italy, 1959
Lemonwood
14.5 x 23.75 x 23.75 inches
37 x 60 x 60 cm
Appointed as a consultant designer for Olivetti in 1958, Sottsass was commissioned to redefine office systems, equipment and furniture. As a consequence of this consultancy, Sottsass was invited by one of Olivetti's newly-married directors to furnish and decorate their new apartment at Ivrea, near the Olivetti group headquarters in northern Italy. Commenced in 1959, the completed apartment was published and extensively illustrated in Domus magazine in 1960. For this compact and colorful apartment, Sottsass developed a striking scheme that concentrated on forms and structures with a preoccupation with linear, uncluttered and architectural forms.
By 1965, when he was commissioned to create a second interior for the same client, a holiday home on the Isle of Capri, Sottsass' aesthetic and intellectual concepts had departed further still from the ideological mainstream of his contemporaries. His creations for this dramatic interior formed the foundation for a visionary and highly distinctive aesthetic that was to be subsequently revised throughout the following decades, culminating in the co-founding of the highly influential Memphis design collective in 1981.
The majority of the furnishings for the Ivrea interior, including this Tavolino, were produced by Poltonova, the Italian furnishing manufacturer to which Sottsass was appointed artistic director in 1957.
"Supplied with the plans and graphics of the house, Sottsass designs an elaborate theory of transformable walls filled with drawers. They are put together in continual hide-and-seek forms that appear and disappear… Germana Tufarelli remembers the final phases: "… All the furniture was put together in place by the Poltrononova Company of Agliana (Pistoia) where Sottsass was artistic administrator…"
— Simona Ottieri, "Capri as Pianeta Fresco. Ettore Sottsass/Eduardo Vittoria for Casa Tufarelli," Visioni a_moderne: Culture del design in Campania, Florence: Alinea Editrice, 2010.
Provenance
Nicola and Germana Tufarelli, Ivrea, 1959
Exhibitions
Ettore Sottsass: There is a Planet. La Triennale di Milano, Italy. September 15, 2017 – March 25, 2018.
Literature
"Interni a Milano / Ettore Sottsass jr., arch.," Domus no. 362, January 1960, pp. 32, 34-36 (similar works at Ettore Sottsass' Milan apartment).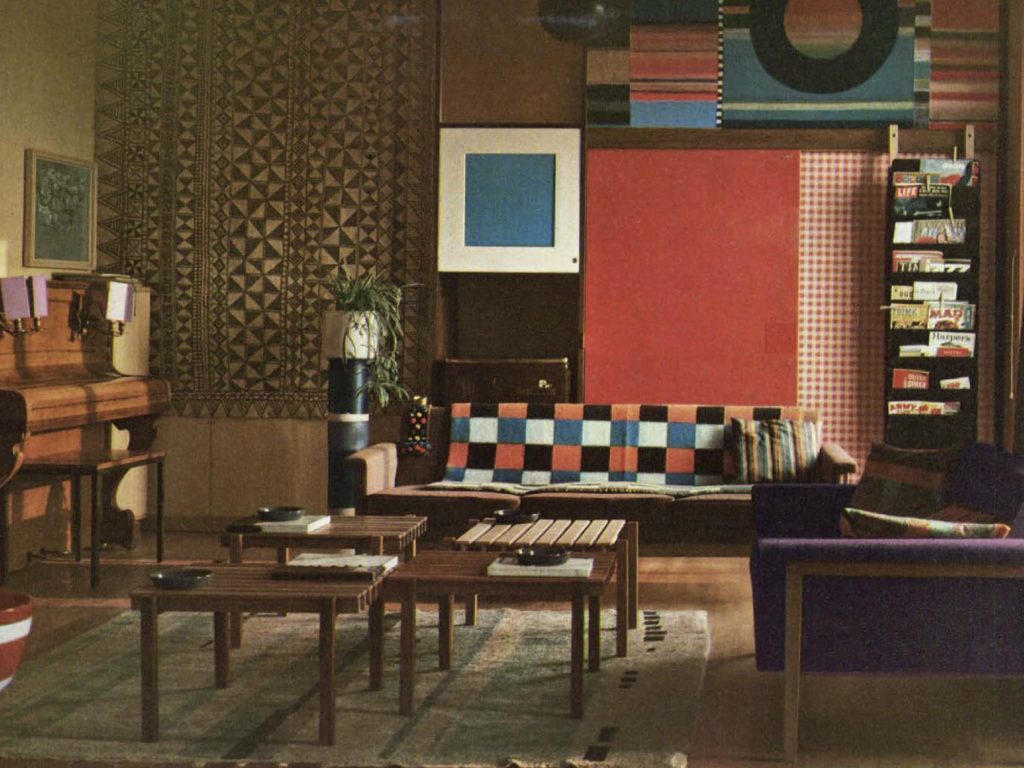 "In una casa per giovani sposi, all'ultimo piano / Ettore Sottsass jr., arch.," Domus no. 366, May 1960, pp. 13-18.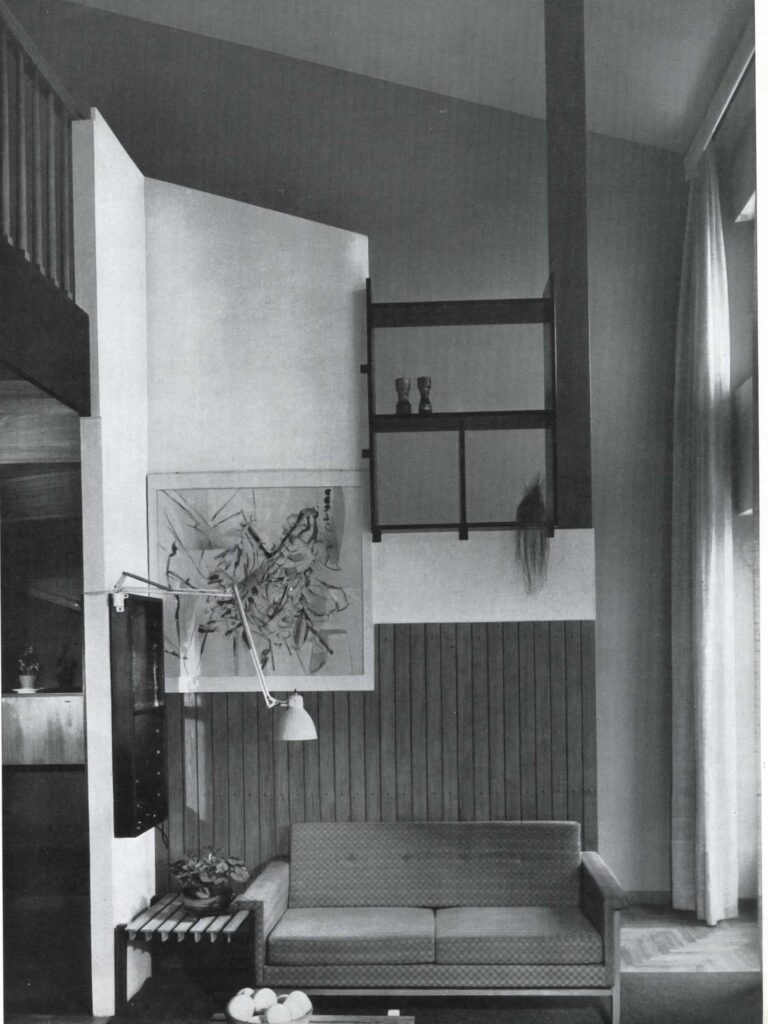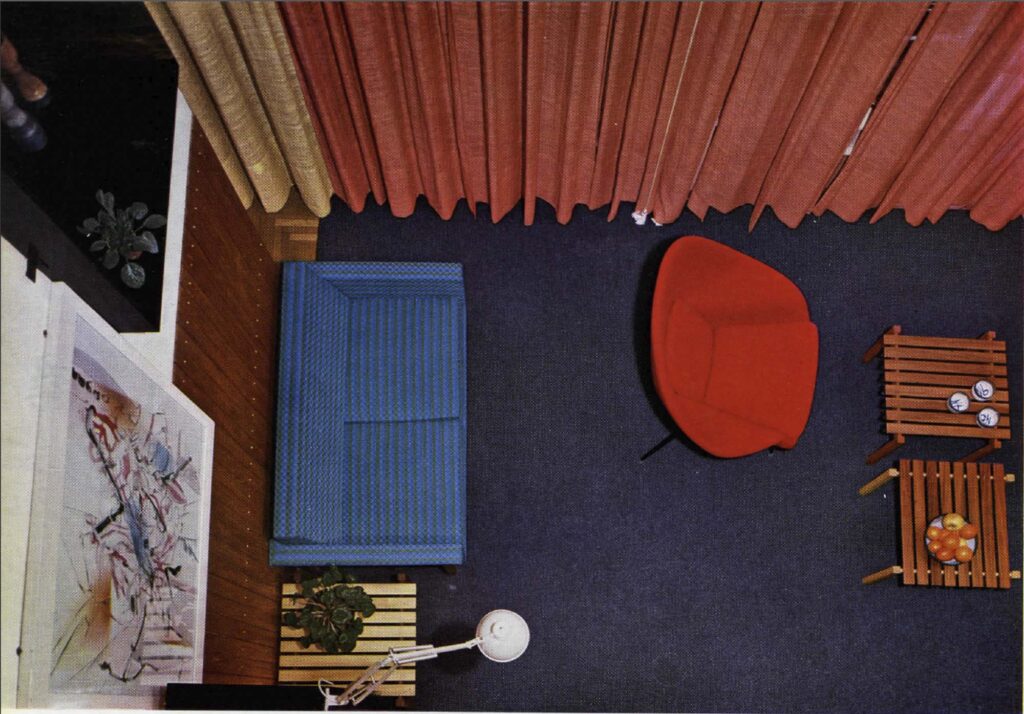 Guia Sambonet, Ettore Sottsass: Mobili e Qualche Arredamento, exh. cat., Milan: Arnoldo Mondadori, 1985, pp. 22, 26.
Hans Höger, Ettore Sottsass Jun.: Designer Artist Architect, Tübingen; Berlin: Wasmuth Verlag, 1993, p. 76.