"Life is about precision." If Samuel Ross has a single motto, guiding all his various activities in design, fashion, and activism, this is it. His celebrated streetwear line A-Cold-Wall, launched in 2015, and his collaborations with Nike and Oakley, have established him as a generational standard-bearer, distinguished among other reasons for his sophisticated sourcing and handling of materials. Now Ross' restless curiosity has brought him to create furniture, an outgrowth of his forays into sculptural objects. SIGNAL series, his new collection of seating forms, is aptly titled, marking the spot and pointing the way.
SIGNAL series sees Ross concentrate on notions of survival, impermissible scarification and hopeful, yet wholly unassured, recovery from inflicted wounds. Amorphous forms are rubberized and OSB—a decimated and then reconstituted, grainless man-made material—is stained with molasses lacquer or gently waxed. Milled steel die-cut rounds puncture backs and seats, inclusions that disrupt and distort once coherent planes.
SIGNAL series follows a genealogy, beginning with TRAUMA CHAIR :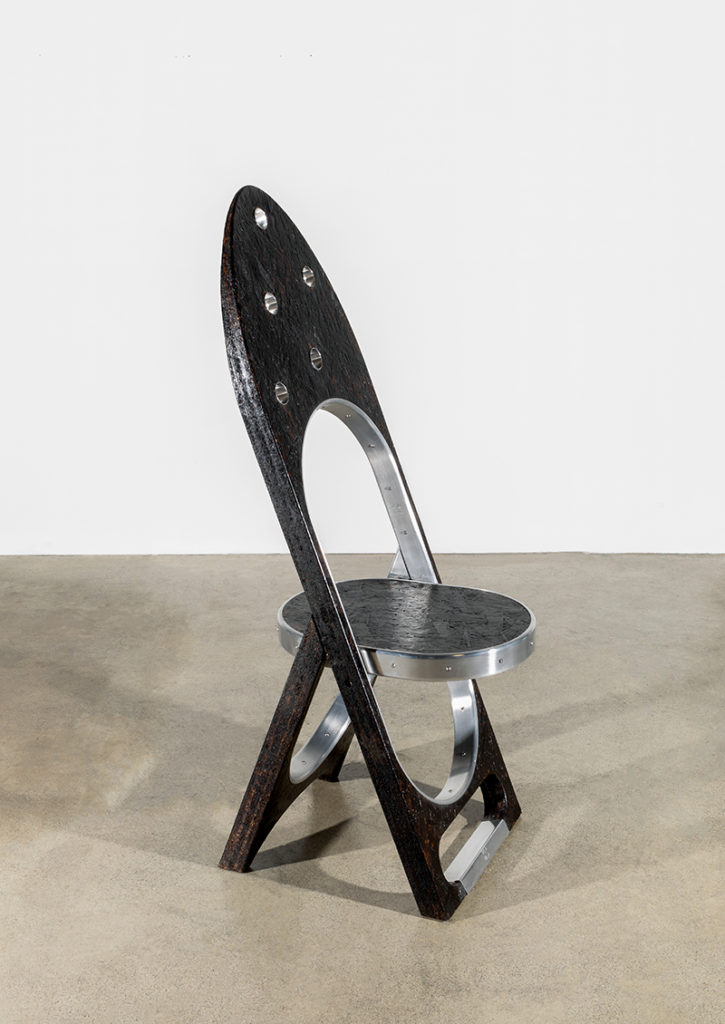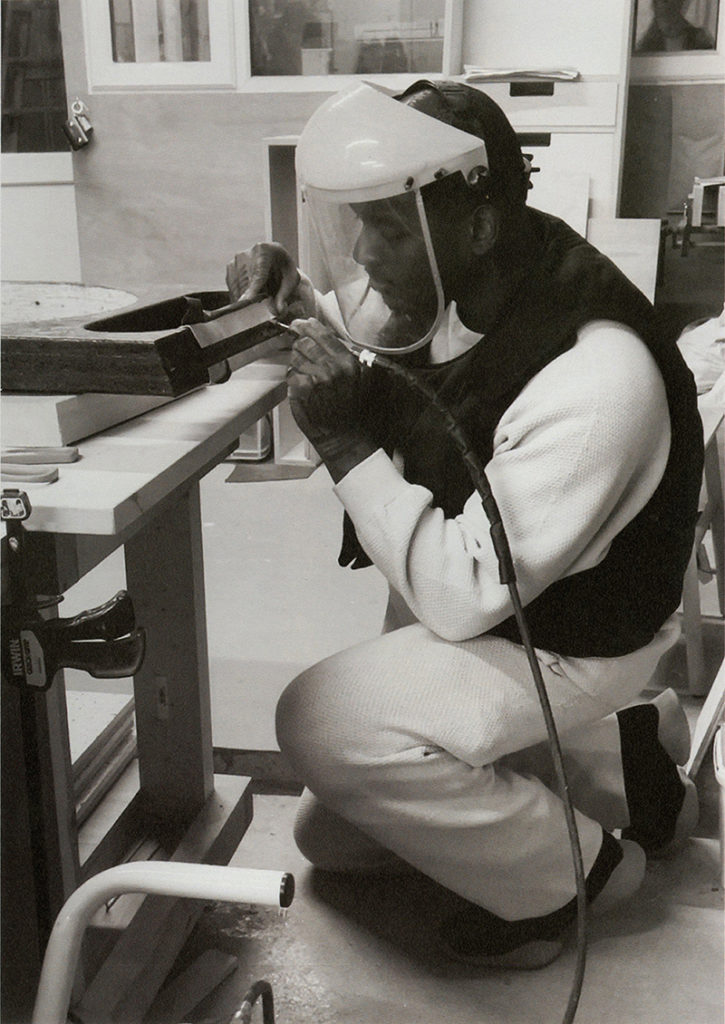 The conceptualization of a work reflective of a transient phase within the recovery of the diaspora fueled the ergonomic, soft forms of Ross' RECOVERY CHAIR. Formally referencing TRAUMA CHAIR, Ross describes RECOVERY CHAIR as communicating "…wounds [that] are still present, though less in number." Committed in raw OSB on a smaller scale than its forebear, for Ross, RECOVERY CHAIR navigates questions what may be lost through the process of trauma; sensitivities that cannot be regained, forfeiture of the human touch, denial of access to the rights of the full human experience and the deprivation of true healing.
RECOVERY CHAIR :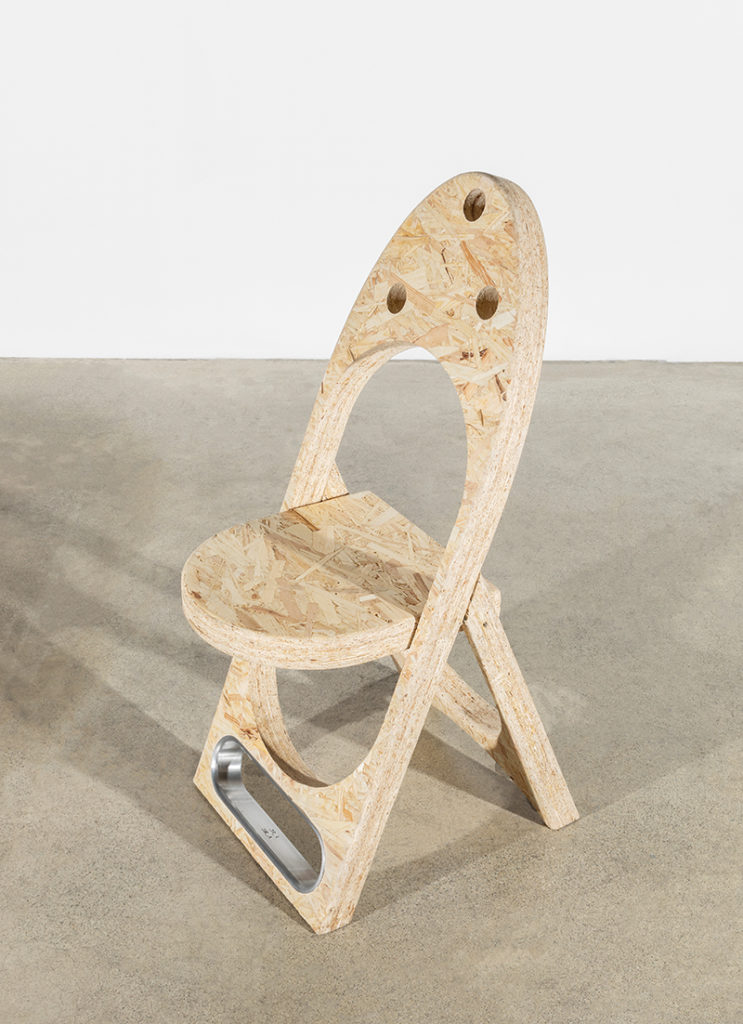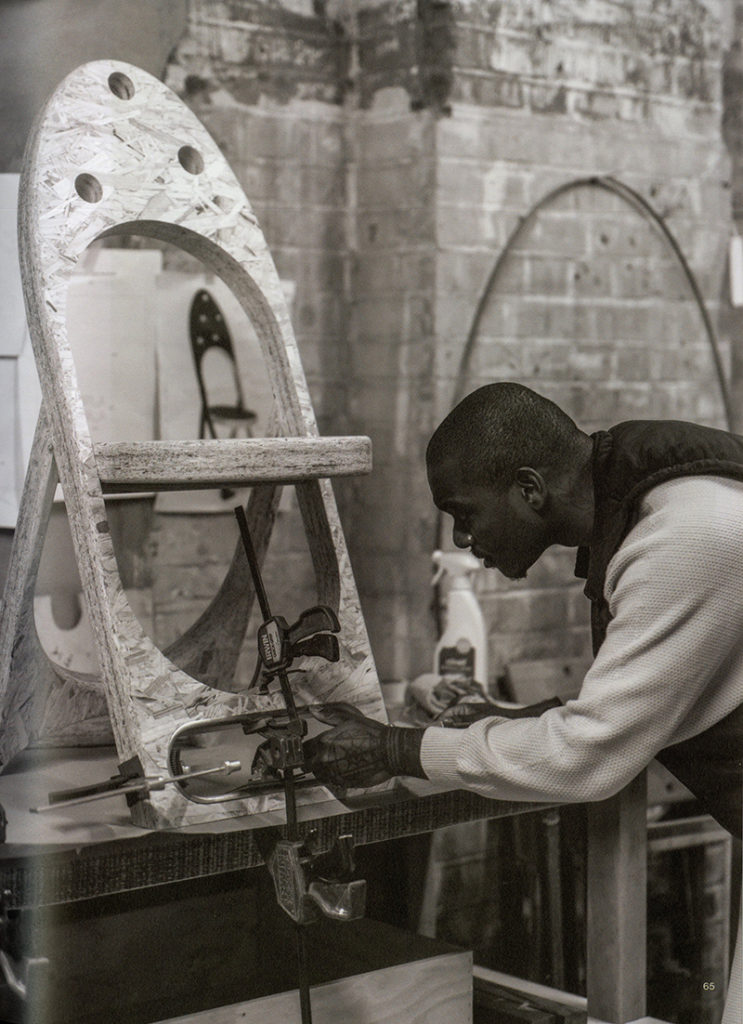 SIGNAL-3 was born from Ross' desire to build a pluralistic visual and material language capable of mapping a nuanced narrative landscape. Artfully intertwining formal references from West African furniture archetypes and Euro-centric Brutalist tropes, SIGNAL-3 formally proposes a projected post-Atlantic Black-futurity – one where the intellectual dominance of Modernism has been splintered, expanded, redirected and reconfigured. Executed in a bespoke rubberized paint, for Ross, SIGNAL-3's finish represents the psychological texture the diaspora must bear in order to operate within such violently primitive, yet exceptional times. Ross states that, "the core intention being to etch a future tense amplifying the atypical pattern of connection we share."
SIGNAL-3 :