In Chile there is a slang term, Suple, which referes to an improvised and flexible connector. Not a fixed joint, but a workaround, or patch.
It reminds us of a question asked by the legendary designer Jean Prouvé: where does the hand end and the thumb begin? In this "node," multiplicity becomes singularity, but somehow you continue being able to identify the parts (which, by the way, is a very romantic idea).
So far, we have applied the idea of Suple in two distinct design families, which we call Bounding Form and Connecting Form.
For Suple Bounding Form, we begin with volumes placed into a spatial relationship; the resulting three-dimensional polygon is then digitally smoothed into a continuous surface. This system can be applied at any scale – architecture, public space, furniture, or smaller objects. The shapes remind us of the Chilean landscape: basaltic rocks in the midst of exuberant vegetation, dead native trees with exposed roots, and dry trunks surrounded by dense forests and volcanoes.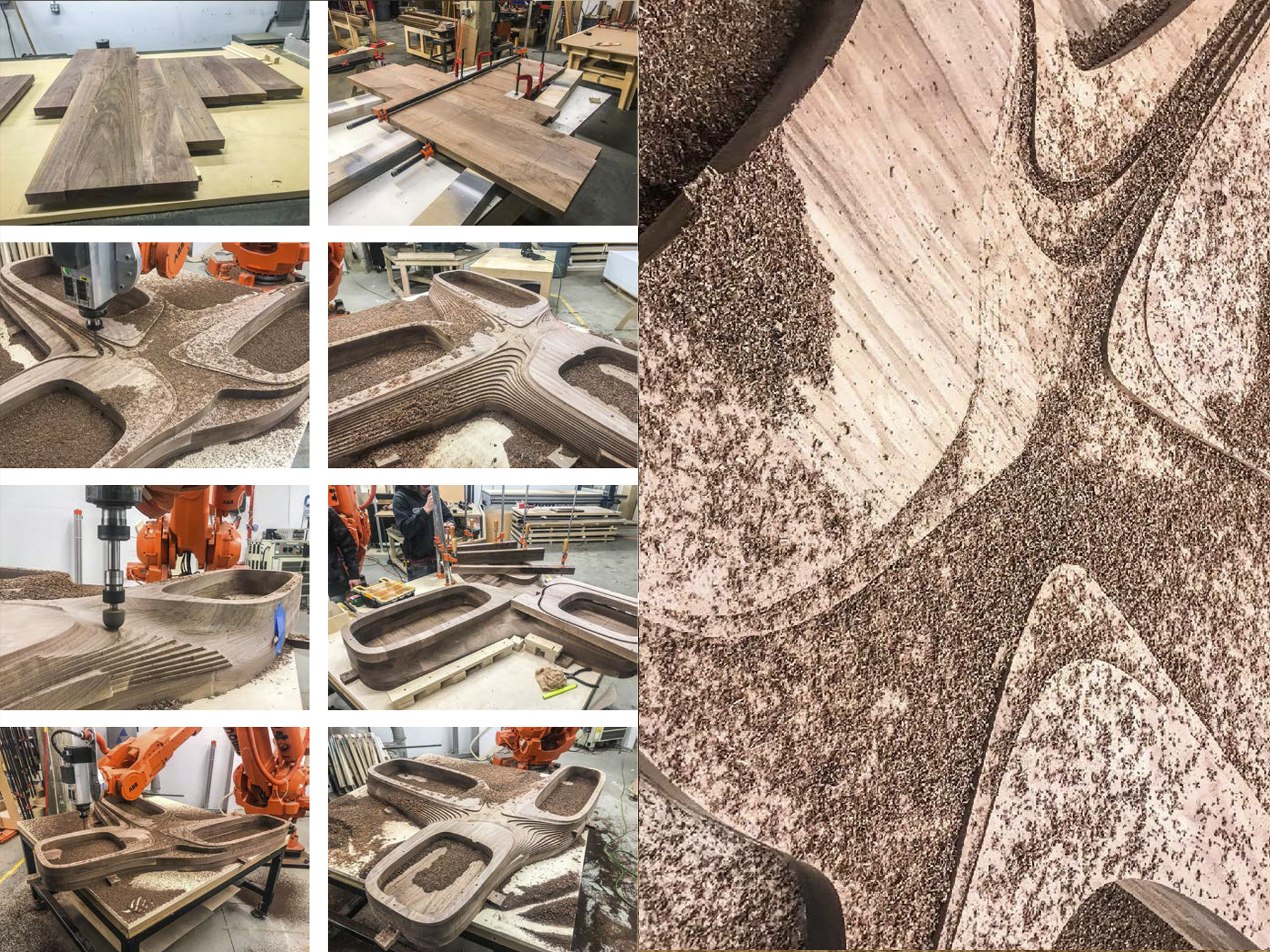 Suple Bounding Form: Manufactured Landscapes Wall Shelf, 2018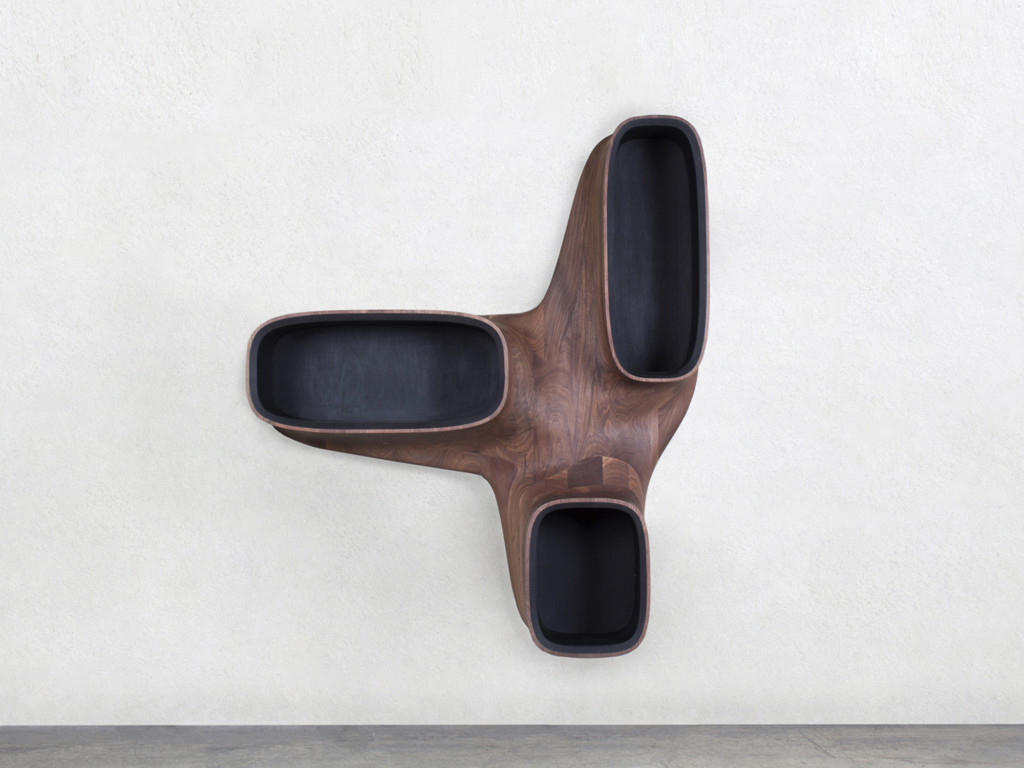 Suple Bounding Form: Manufactured Landscapes Table, Bench, 2018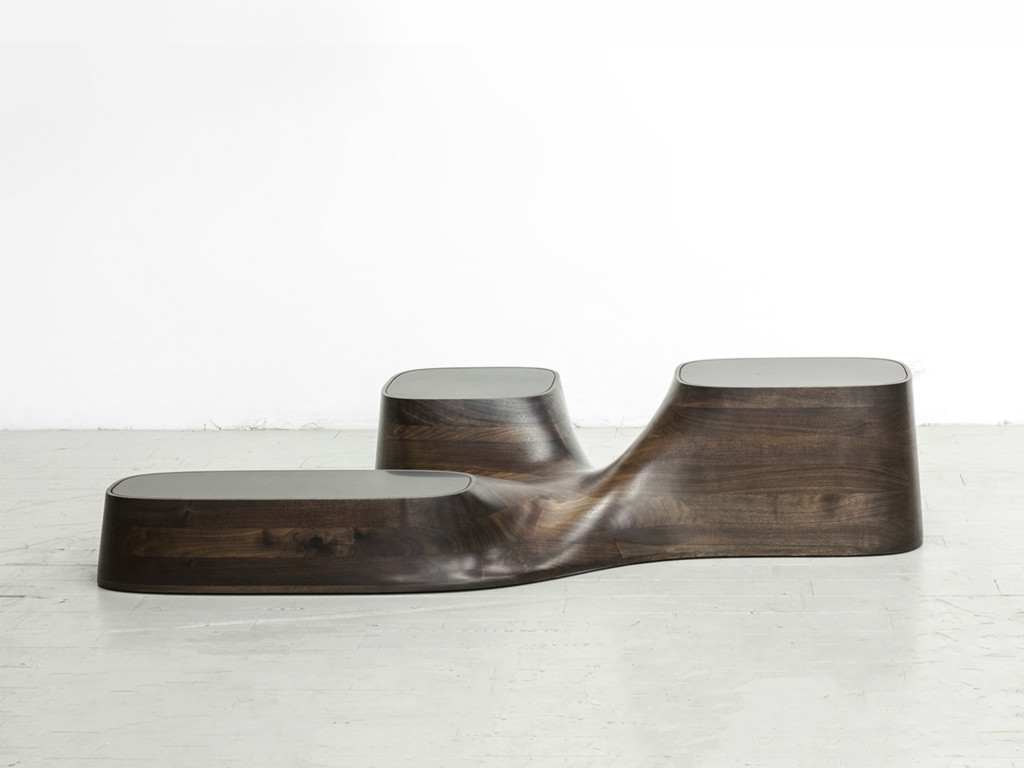 Suple Connecting Form originates from angled lines intersecting at a single point, and is materialized as a connective element (a literal "centerpiece") into which linear elements can be inserted. As in Bounding Form, after creating the shape we smooth its topology. Operating with this premise, we have produced a ceiling light, and a bench whose dimensions intentionally exceed its functionality. The latter creates an indeterminate spatiality, like a certain fallen tree lying on a rock at the edge of the Petrohue River, where we used to play when we were children.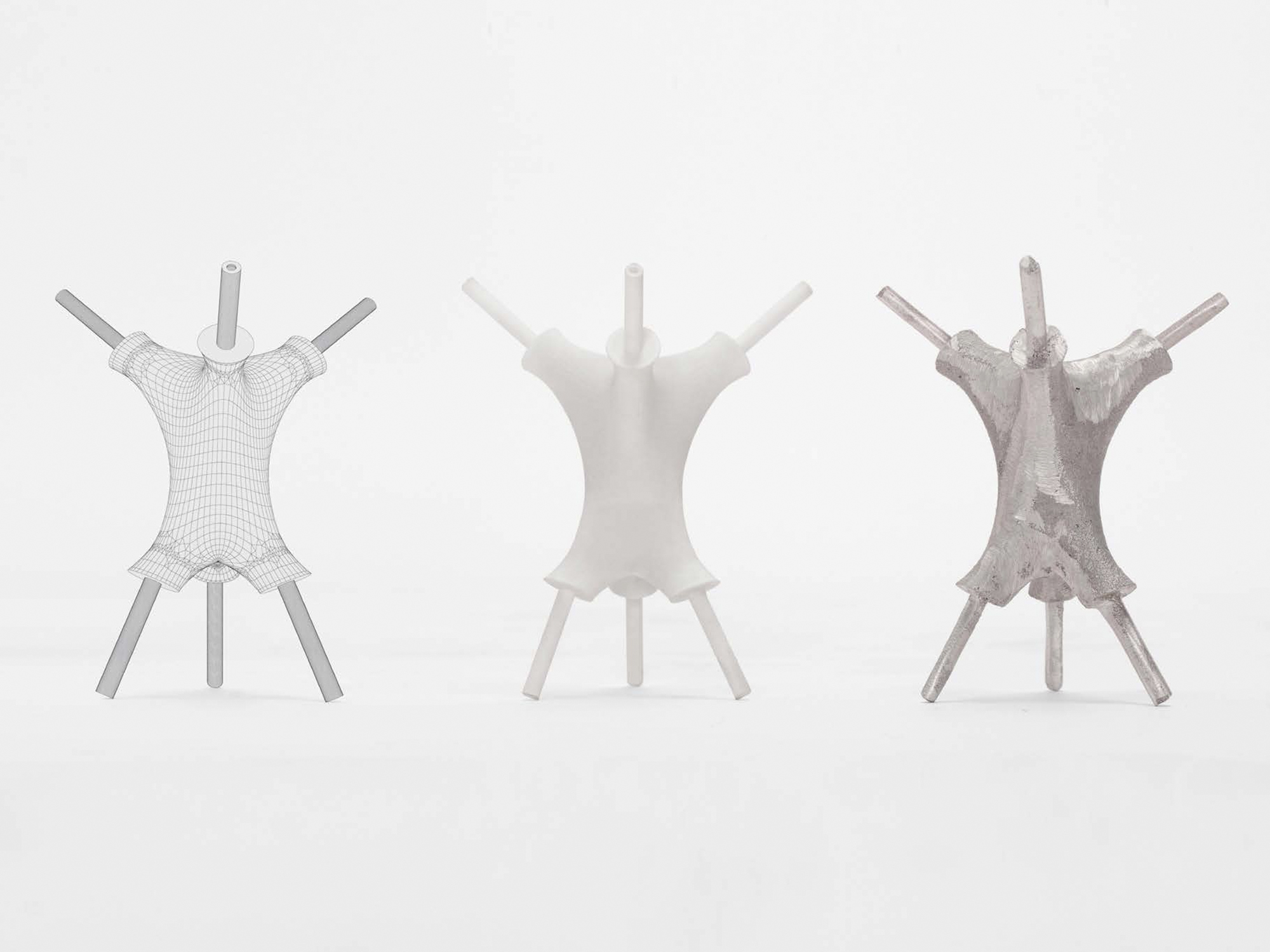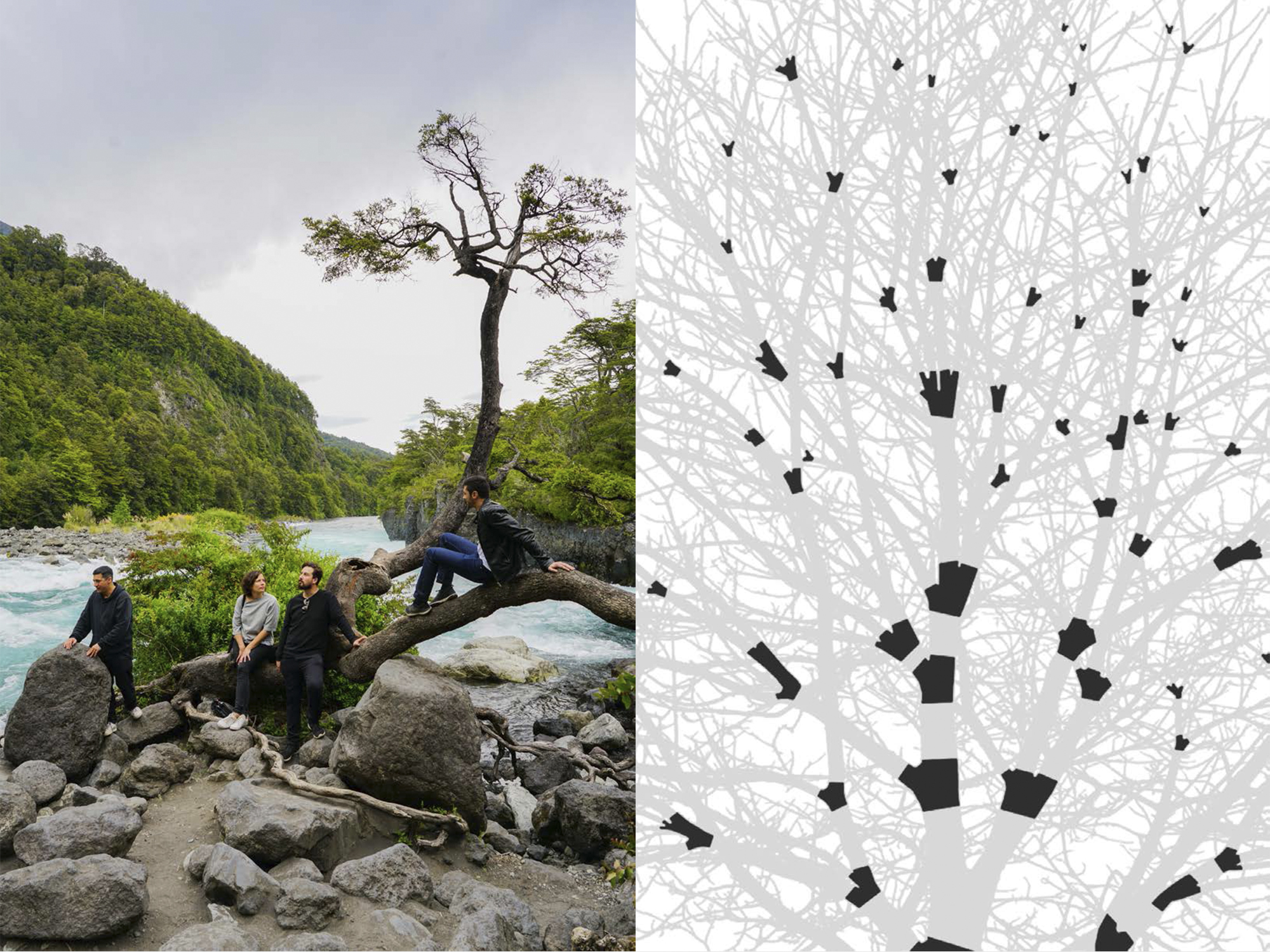 Suple Connecting Form: Manufactured Landscapes Bench, 2018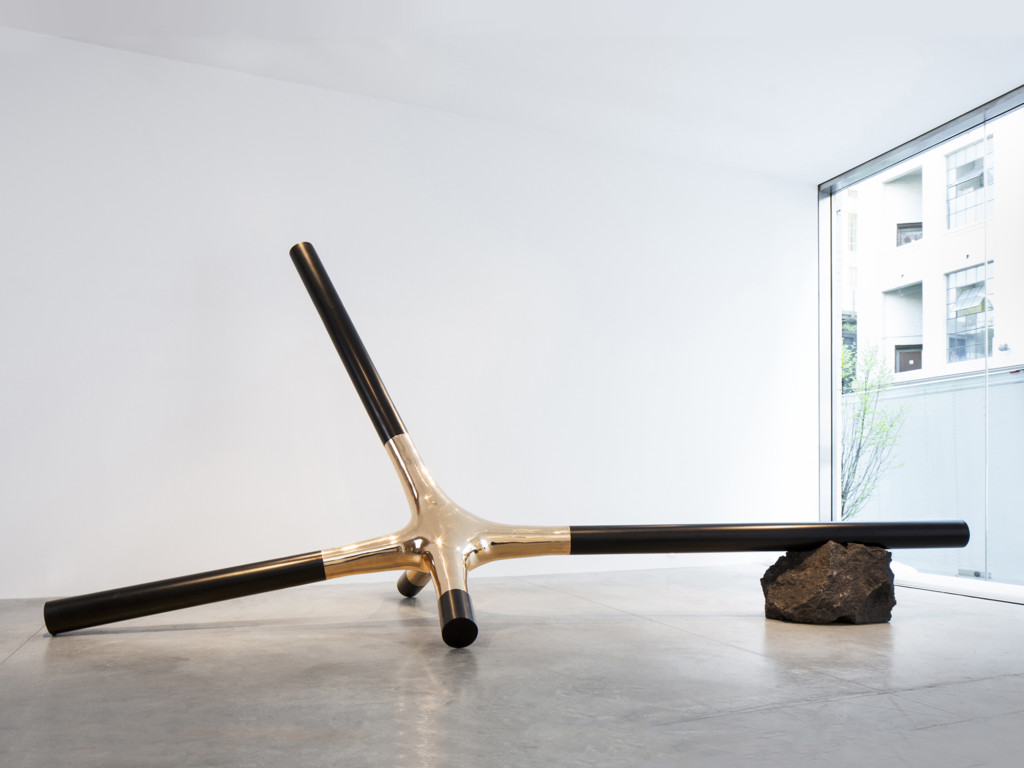 Suple Connecting Form: Manufactured Landscapes Chandelier, 2017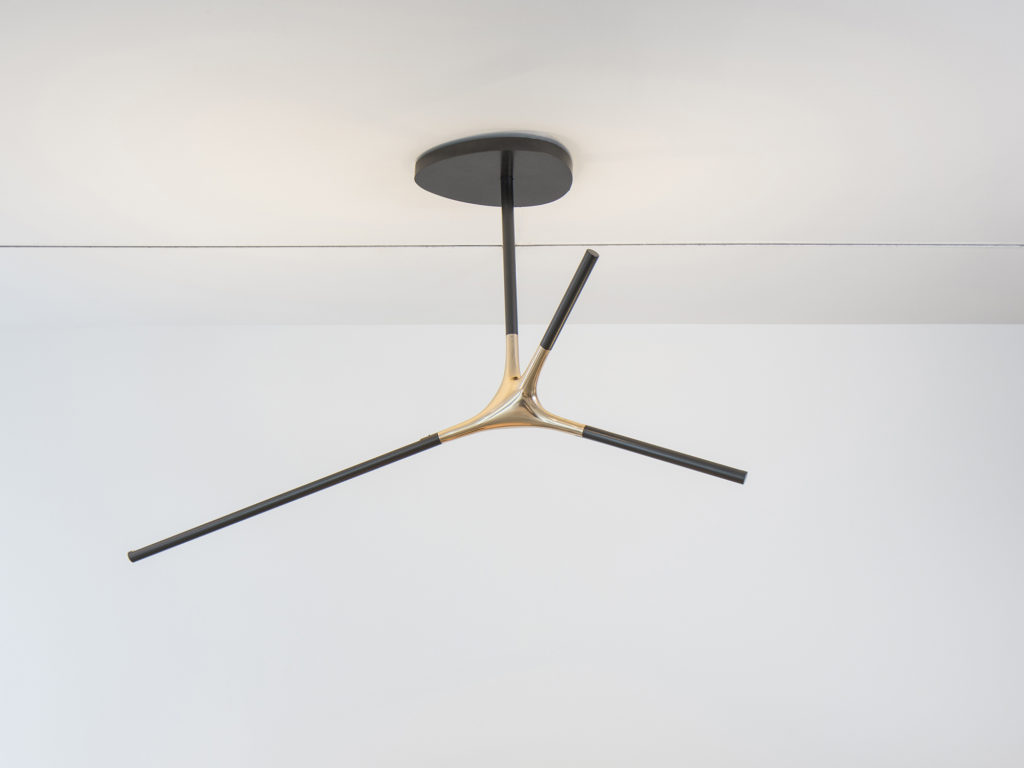 Suple Connecting Form: Manufactured Landscapes Bench was acquired by the Design Museum London and on view in the museum's garden to be used by visitors:
"It is named for a Chilean slang word, suple — an element that connects — and through its materiality references mass production (stainless steel), mass customization (bronze), and nature (Chilean volcanic rock). It was installed on our 10th anniversary. It was our first international public, permanent installation…" — gt2P cofounders Tamara Pérez, Victor Imperiale, Sebastián Rozas, and Guillermo Parada.