Design and development of a parametric physical methodology for the production of objects made of "re-molten" Chilean volcanic lava.
Chile has the second largest and most active chain of volcanoes in the world. Throughout the Chilean mainland, there are 2,900 volcanoes of which approximately 80 are currently active. Each time a volcano erupts, the lava reshapes its surroundings, destroying the existing topology and creating a new landscape.
How can we recreate this phenomenon, but control it?
How can we preserve an existing natural state, while combining it with lava's powerful transformative aesthetic?
Remolten was developed with such questions in mind. This series of unique, handmade stoneware forms are created with a lava paste applied to the bisqued surface. Successfully recreating the natural occurring processes in a controlled studio environment, the volcanic material adheres to the ceramic surface, articulating a range of slopes. The object's shape is preserved even when covered by the lava.
By firing across different temperature curves, we have achieved distinct expressions of the surface: trapelco (smooth), mahuanco (dripping), and quitralco (rough). This technique is an example of a family of processes we call "paracrafting," in which effects are determined with specific objective parameters.
For Remolten, Andesitas Basalticas lava, a lightweight and porous black rock, is sourced mainly from the Chaiten, Osorno, and Villarrica Volcanos.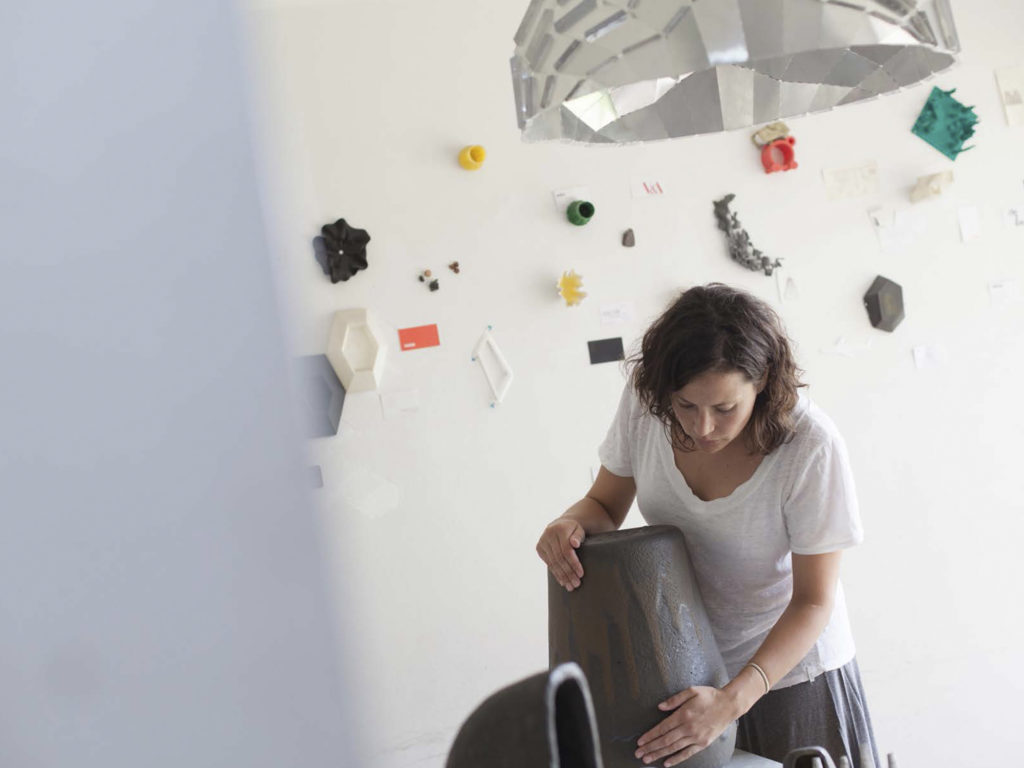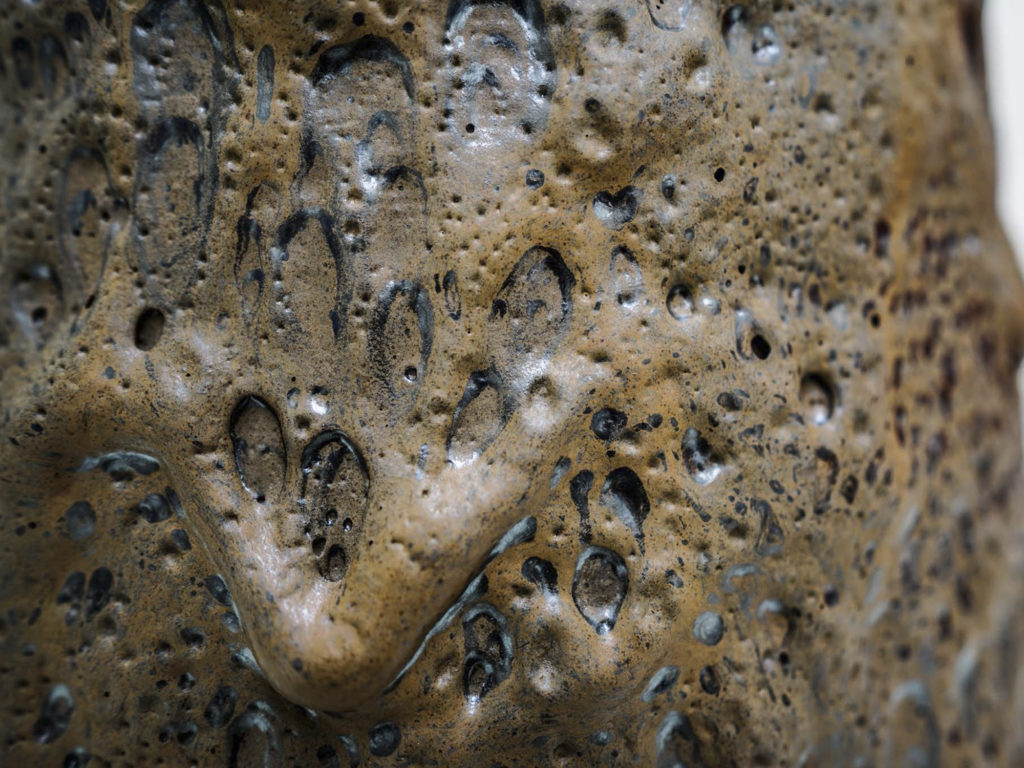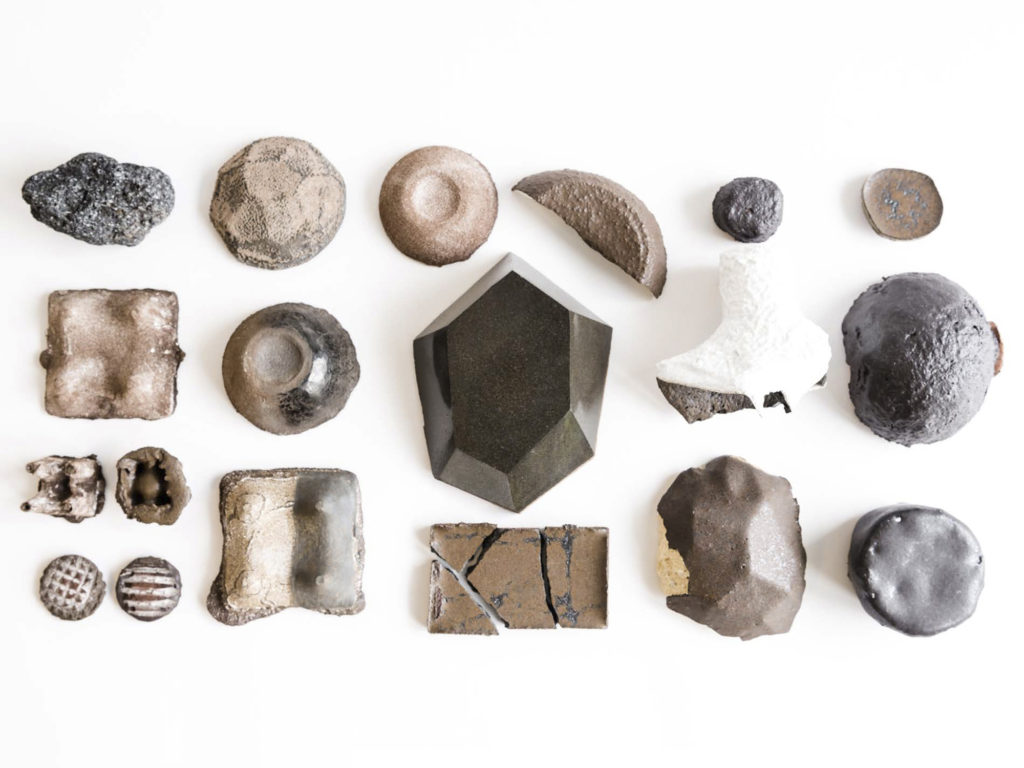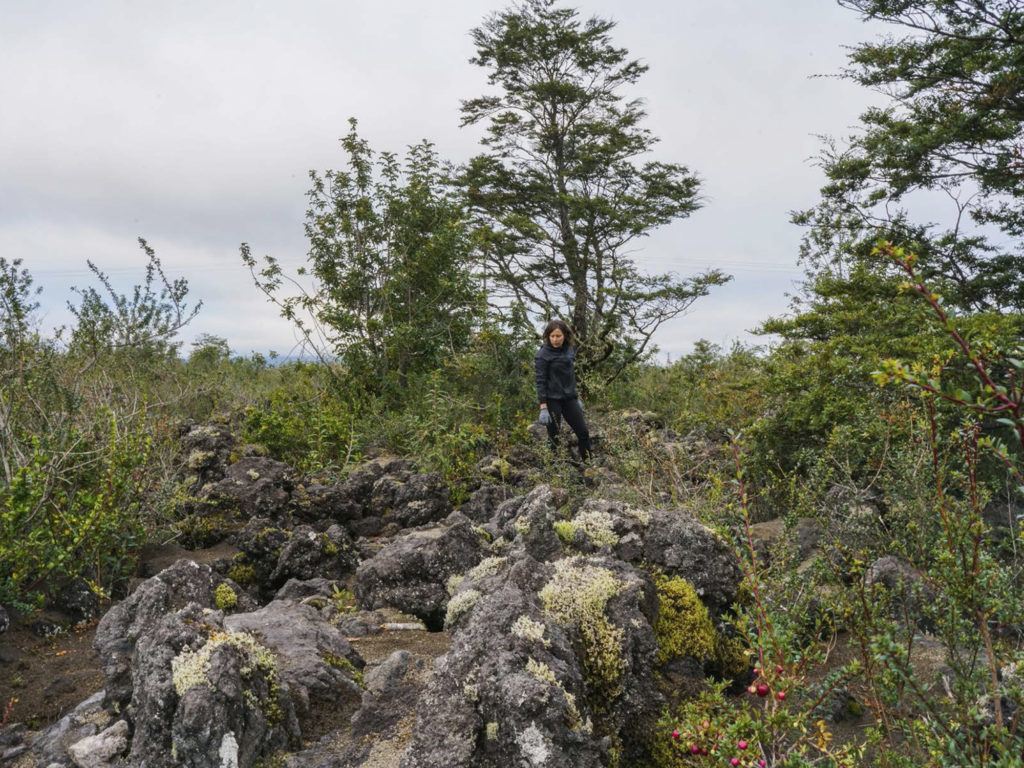 Based on this experience and its potential as a unique and resilient material within an existing productive chain, such as ceramics, we have now developed "Remolten" – pieces made of lava from the end of the world (Chile).
Works from Remolten series in "Raw Design" exhibition at Museum of Craft and Design, San Francisco, June 2 – October 28, 2018.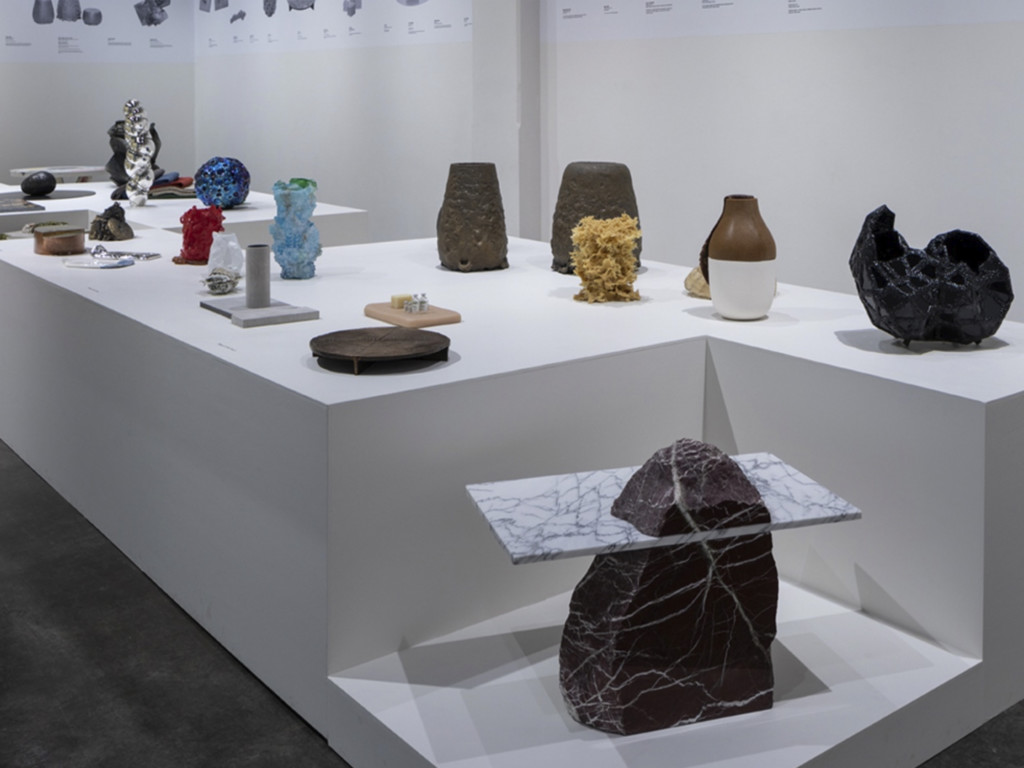 Works from Remolten series in "Earth Piece" exhibition at Everson Museum of Art, Syracuse, NY, July 20, 2019 – January 5, 2020.