Design Miami/ Basel | Booth G02
June 13 – 18, 2023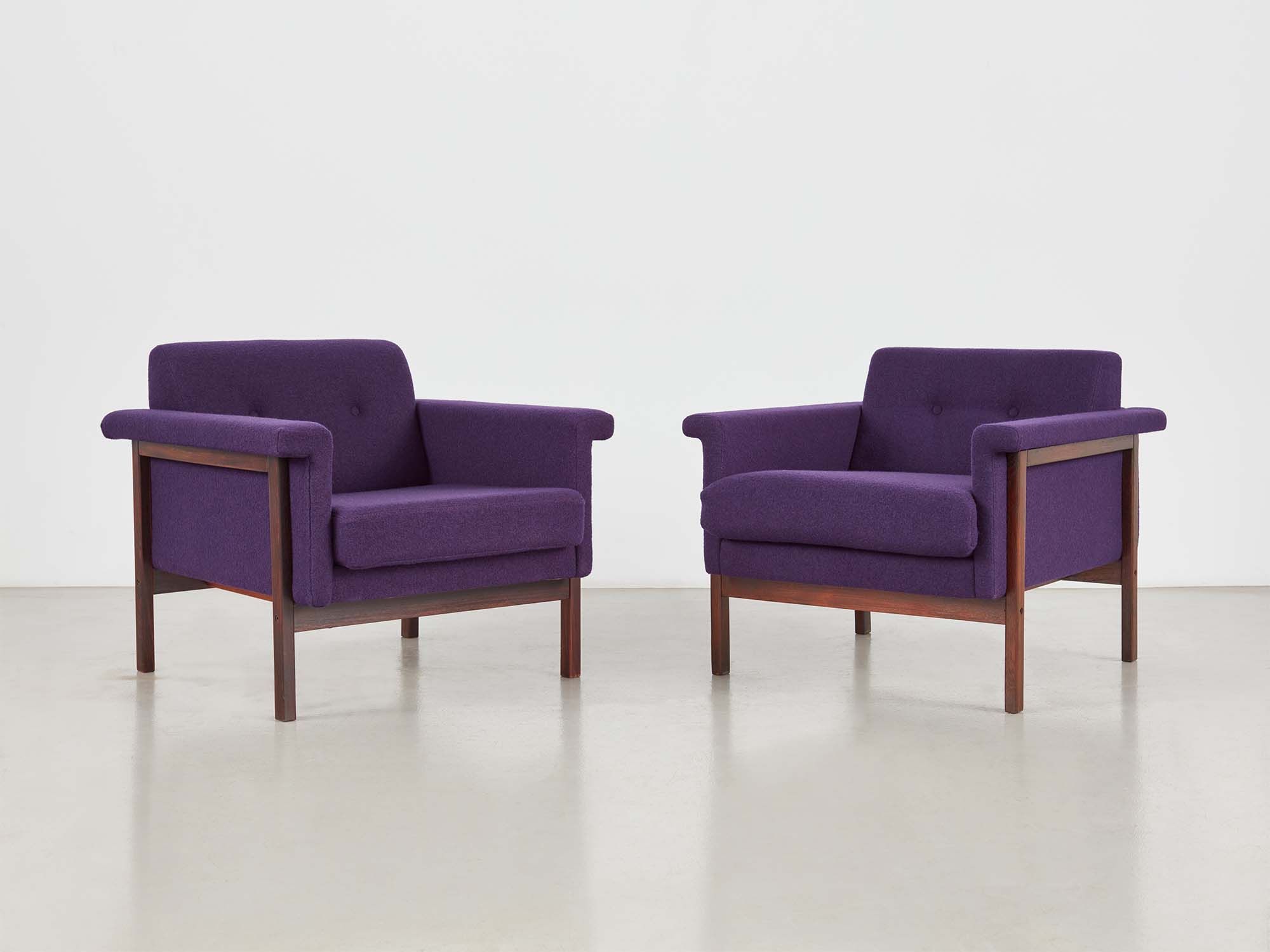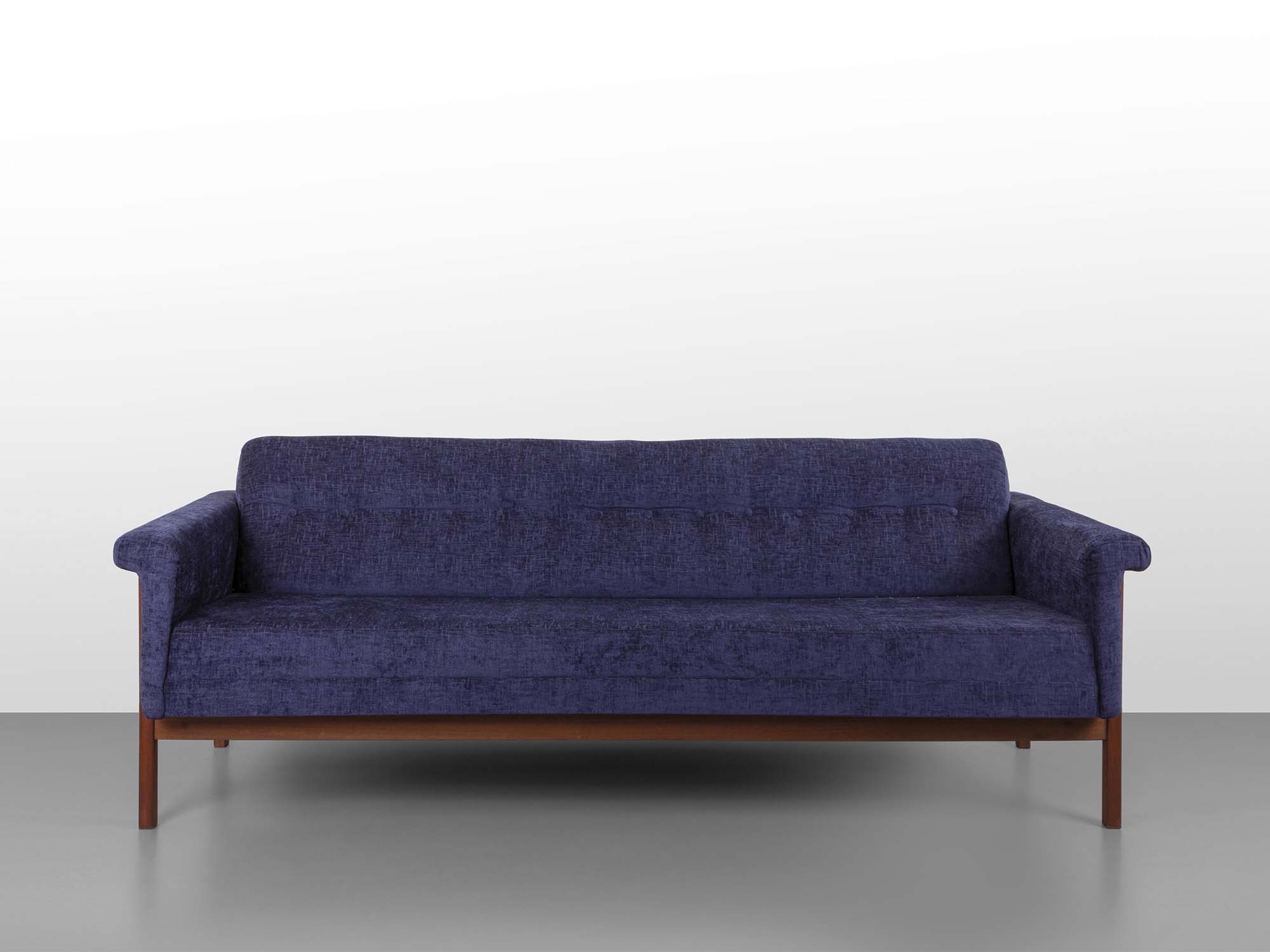 Ettore Sottsass [Italian, 1917-2007]
Pair of Canada Armchair, 1959
Walnut, upholstery
Canada Settee, 1959
Teak, upholstery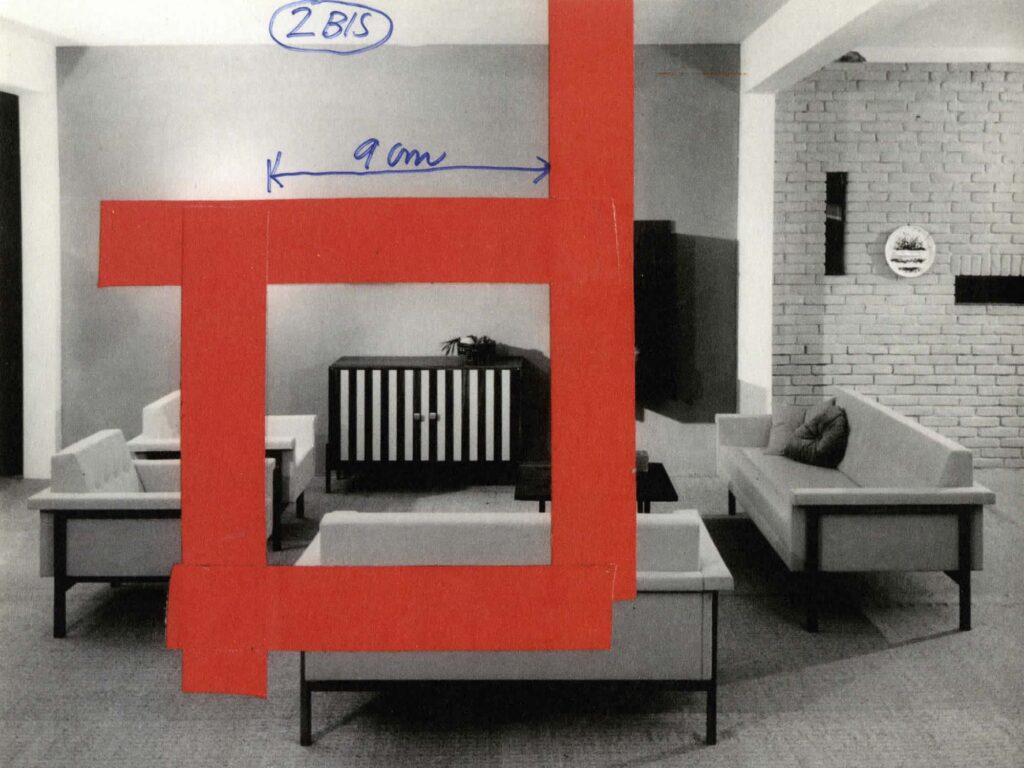 Exhibition History:
Ettore Sottsass: There is a Planet. Triennale Design Museum, Milan, Italy. September 15, 2017 – March 25, 2018. (similar example)
XII Triennale di Milano, Triennale di Milano January 31, 1959 – April 10, 1962. (similar example)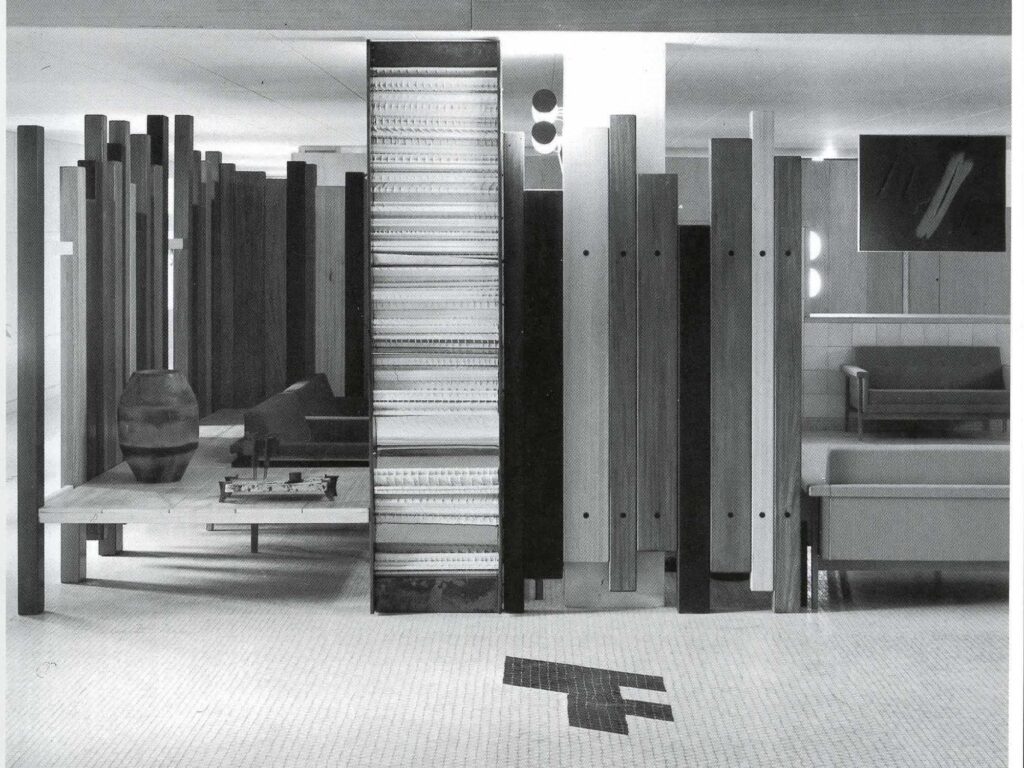 Literature:
"Piccolo arredamento per due giovani / Ettore Sottsass jr., arch.," Domus no. 343, June 1958, p. 27-28 (red one-seater).
"Un arredamento a Genova / Ettore Sottsass, arch.," Domus no. 356, July 1959, pp. 19, 22 (brown 3-seater).
"Interni a Milano / Ettore Sottsass jr., arch.", Domus no. 362, January 1960, pp. 31, 32, 35, p. 30 (for drawing layout, Ettore Sottsass' Milan apartment).
"In una casa per giovani sposi, all'ultimo piano / Ettore Sottsass jr., arch.", Domus no. 366, May 1960, pp. 13-18, p. 17 (for blue 2-seater).
Pier Carlo Santini, "Introduzione ad Ettore Sottsass Jr.", Zodiac 11, International Magazine of Contemporary Architecture, Italy: Ing. C. Olivetti & Co. Ivrea, 1963, pp. 106, 112 and 115 (for 1960 Triennale di Milano installation).
Catalogo Produzione Poltronova, 1958-1963, n.p.
Pier Carlo Santini, Facendo Mobili con…, Italy: Poltronova Edizioni, 1977, p. 87.
Guia Sambonet, Ettore Sottsass: Mobili e Qualche Arredamento, exh. cat., Milan: Arnoldo Mondadori, 1985, pp. 22 (in a 1958 living room), 31 (for 1960 Triennale di Milano installation).
Hans Höger, Ettore Sottsass, Jun.: Designer Artist Architect, Tübingen; Berlin: Wasmuth, 1993, p. 78.
Gean Moreno and Alex Gartenfeld, Ettore Sottsass and the Social Factory, exh. cat., Munich; London; New York: Institute of Contemporary Art, Miami and Prestel Verlag, 2020, p. 124 (Poltronova showroom).
Ivan Mietton, Sottsass: Poltronova 1958-1974, Paris: Edition Skira Paris, 2021, pp. 74-75, 236. (red one-seater and three-seater)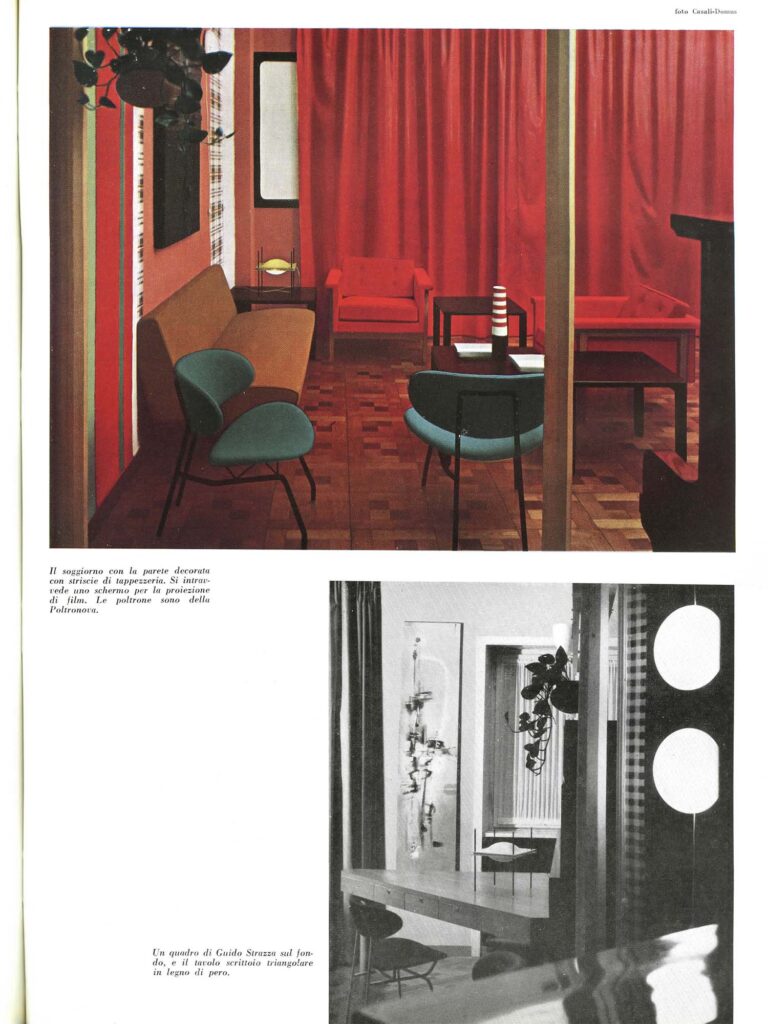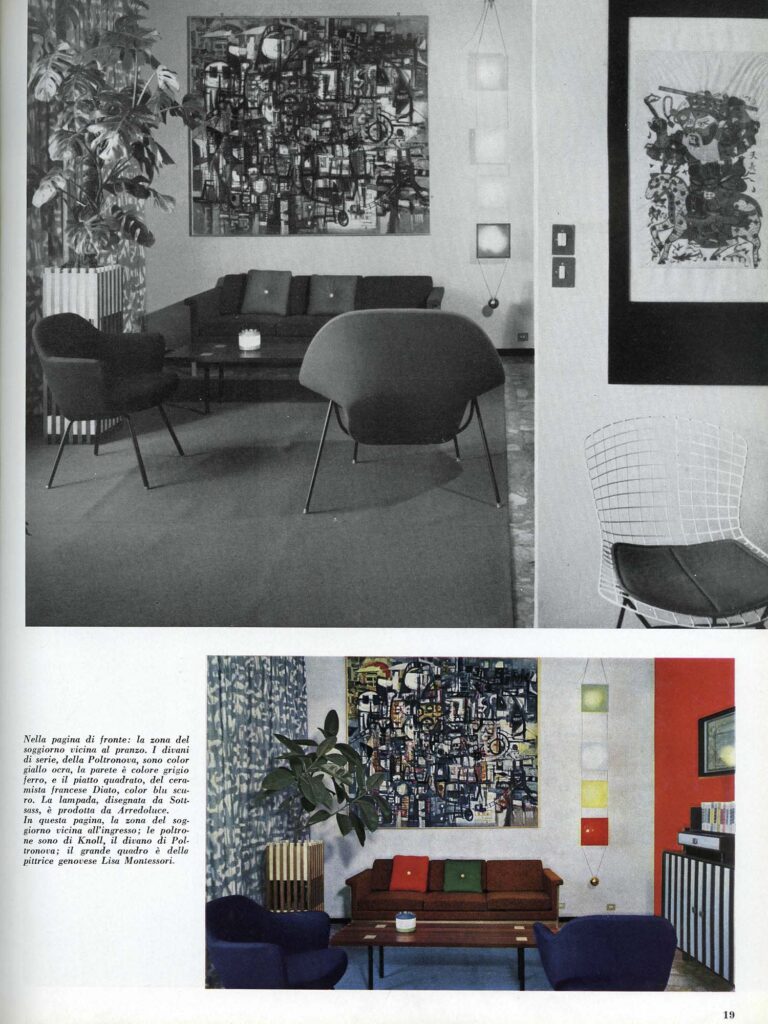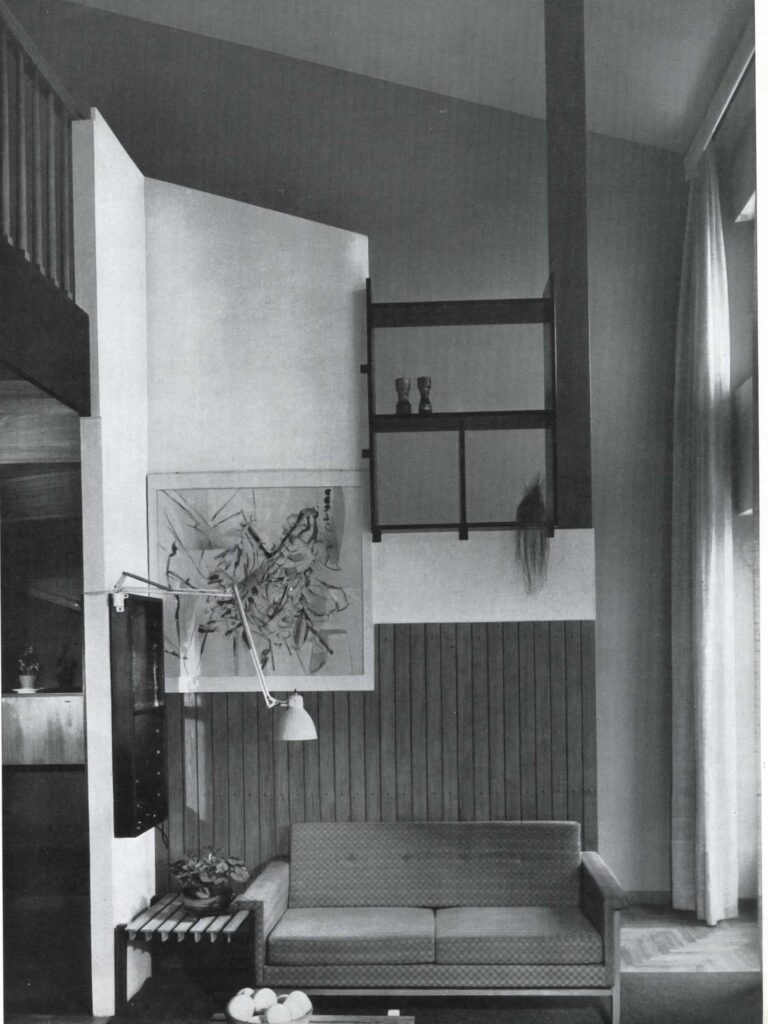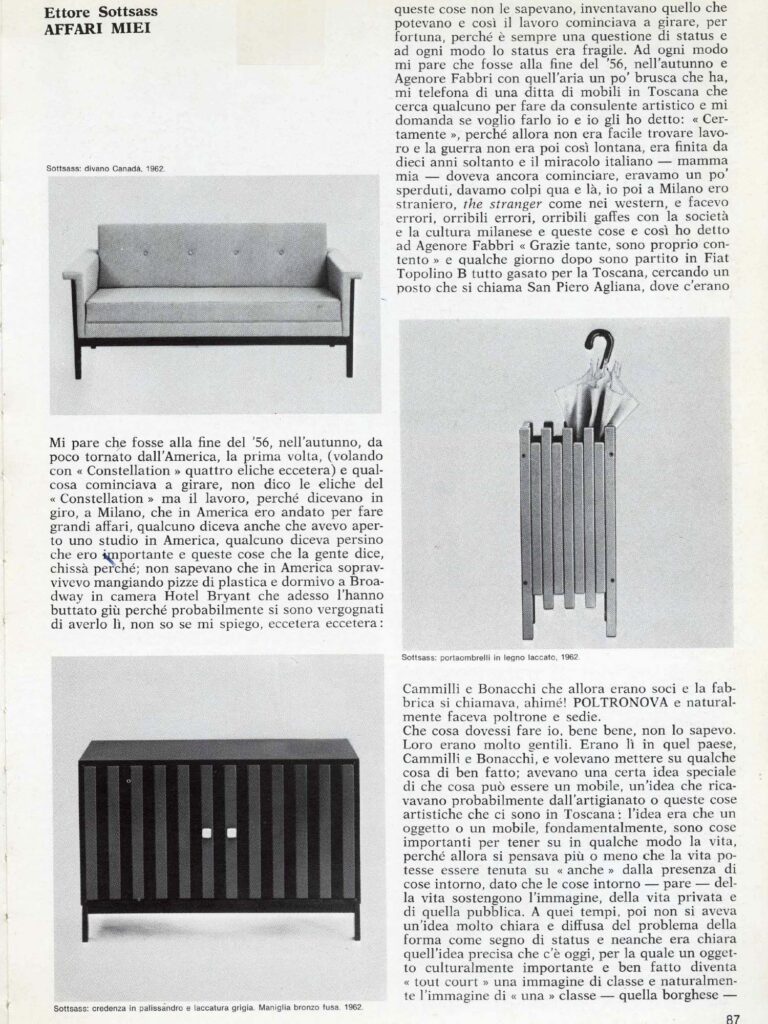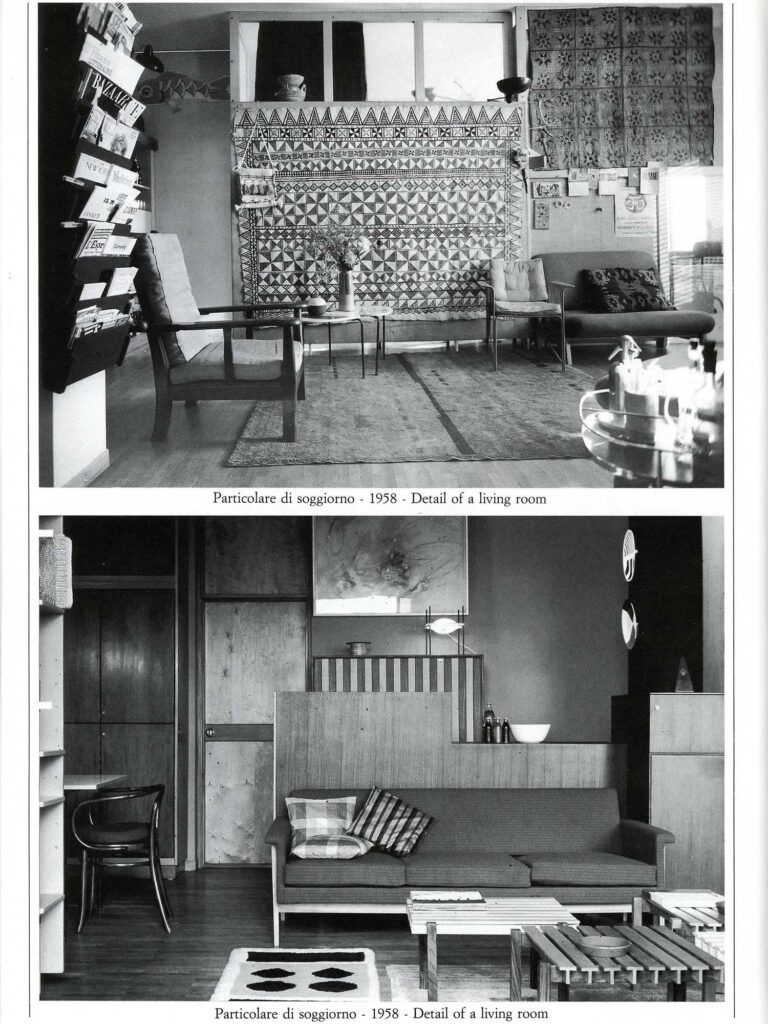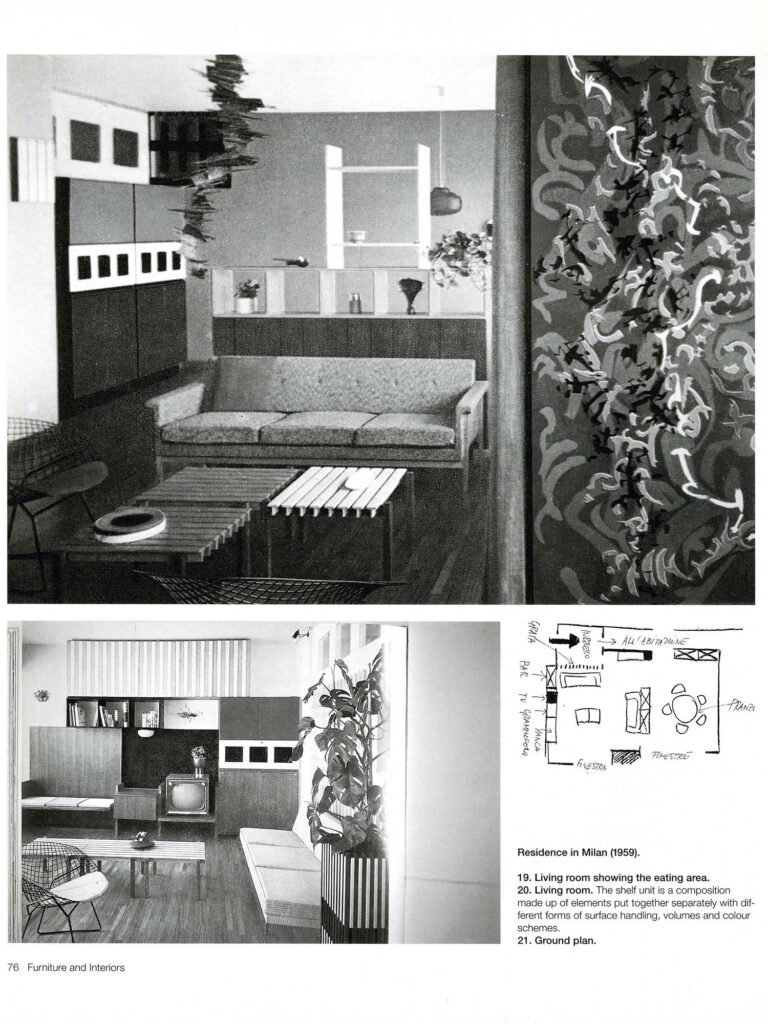 One of the most significant counter-forces to modernism in design history, Ettore Sottsass brought his powerful artistic vision to a comprehensive range of disciplines: architecture, ceramics, furniture, glass, painting, photography, and industrial design.
Born in Innsbruck, Austria in 1917 and raised in Turin, Sottsass graduated from Turin University in 1939 with a degree in Architecture. Immediately upon graduation, he was drafted into the Italian army during WWII. In the early part of his career spanning six decades, Sottsass moved skillfully between industrial design and independent experimentation. His bright red Valentine portable typewriter (1968) is only one well known example from a huge range of products he realized for his most important corporate client, the office goods manufacturer Olivetti for whom he also realized prescient designs for computing workstations. During this time he was creating ceramics and furniture of great spiritual intensity, synthesizing modernist abstraction with forms from ancient cultures.
This syncretic approach, at once progressive and primordial, informed his contribution to the seminal exhibition Italy: The New Domestic Landscape at the Museum of Modern Art in 1972, and his involvement in a number of avant garde groups and projects, including Global Tools, Studio Alchimia, and the Milanese avant garde project Memphis, which he founded in 1981. Through his design firm Sottsass Associati he also maintained a practice as a product designer, for Alessi among others, and as an architect, in a series of retail spaces for Esprit as well as private residences.
In the last fifteen years of his life, Sottsass achieved a new level of heightened craftsmanship moving away from the industrial materials and methods that were his focus for the majority of his career. During this time, he realized bodies of work marked by an appreciation for rarefied materials—from blown-glass and ceramic objects to large-scale wooden and metal cabinets. Informed by his careful observation of design traditions and mastery of form and proportion, each work continued his exploration into the social and cultural implications of contemporary design that characterized his career.
Through these diverse activities, Sottsass established a distinctive and expansive design vocabulary, composed of seeming oppositions up until his death. His work is extraordinarily deep in its cultural references, yet delighted in a beguiling play of surfaces. Sottsass' abstractions had latent anthropomorphism; his forms are both playful and monumental. The dialectical complexity of his thought—grounded in the idea that design can have an remarkable range of expression—was revolutionary. Sottsass left behind a prolific compilation of essays and scholarship, all of which continue to influence designers around the world today.
Sottsass' work can be found in the permanent collections of numerous international museums, including the Centre Pompidou, Paris; Corning Museum of Glass, NY; Los Angeles County Museum of Art, CA; M+ Museum, Hong Kong, Metropolitan Museum of Art, New York, NY; Museum of Fine Arts, Houston, TX; Philadelphia Museum of Art, PA; Stedelijk Museum, Amsterdam; and Victoria & Albert Museum, London.
Sottsass died in 2007 in Milan, Italy.