Ron Arad [British, b. 1951]
Horns Armchair, 1985
Aluminum, steel, PVC covered galvanized springs
H 47.25 x 46 x 47.25 inches
H 120 x 117 x 120 cm
Unique
FB21649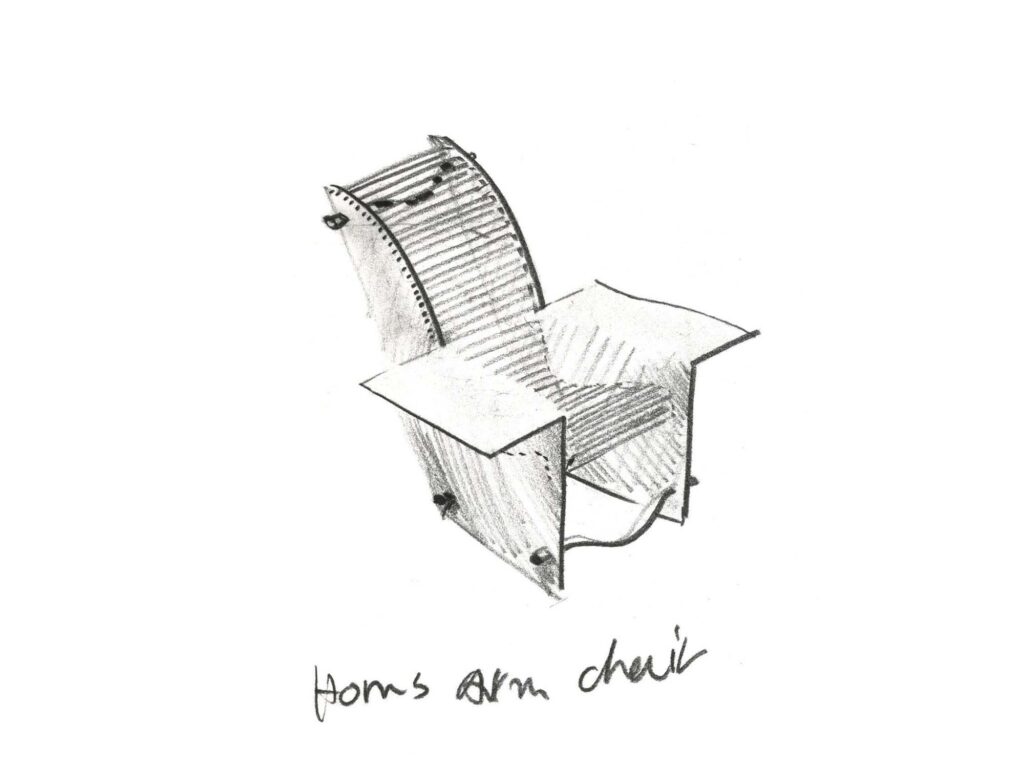 Exhibitions
One Off in Paris. Galerie Yves Gastou, Paris, France. June 5 – 30, 1986.
Literature
John Thackara, New British Design, New York: Thames and Hudson, 1986, p. 41.
Catherine McDermott, Street Style: British Design in the 80s, New York: Rizzoli, 1987, p. 120.
Deyan Sudjic, Ron Arad: Restless Furniture, New York: Rizzoli, 1989, pp. 19, 65.
Alexander von Vegesack (ed), Sticks and Stones, One Offs & Short Runs, Ron Arad 1980-1990, exh. cat., Vitra Design Museum, Weil am Rhein, 1990, pp. 46-47, 148 for a similar example and drawing.
Ron Arad, exh. cat., New York: Barry Friedman Ltd., 2005, p. 56.
Paola Antonelli, Ron Arad: No Discipline, exh. cat., New York: Museum of Modern Art, 2009, p. 22 for a similar example.
Delphine Antoine, Yves Gastou Antiquaire du Futur, France: NORMA, 2011, pp. 46, 188.
Notes
Arad's Horns series marked a crucial step for the designer, away from the ready-made and into fabrication from scratch. Each object in the series was based on a simple manipulation of flat aluminum sheets, which are joined together with curved lengths of steel tubing. The title refers to sharply pointed triangles that were used as "props" for a dining table and related side chairs. This imposing armchair lacks this aggressive element, but it still exemplifies the tough "post-industrial" look typical of Arad's work at the time. The sides of the chair are cut out and then bent at a ninety-degree angle, to form the arms. The seat and back are made up of 62 horizontally stretched springs; the curve of their placement is visible in perforations through the sides. The aluminum surface is ground to create a reflective pattern, an allusion to the Cubi sculptures of David Smith of the 1960s, whose hard-edged geometric quality the Horns series shares.