Andrea Branzi [Italian, b. 1938]
Tree 5, 2010
Birch, patinated aluminum
118.11 x 78.74 x 10.63 inches
300 x 200 x 27 cm
Edition of 12
Signed and editioned
Museum Collections:
Centre Georges Pompidou, Paris, France (Tree 5)
Cooper Hewitt, Smithsonian Design Museum, New York, NY (Drawing for Tree D3, Drawing for Tree D4, Drawing for Tree D11, Drawing for Trees 9, D10 and D11)
Israel Museum, Jerusalem, Israel (Tree 1, Tree 3)
Museum of Fine Arts, Houston, TX (Tree 5, Drawing for Tree D2, Drawing for Tree D4, Drawing for Tree D9, Drawing Untitled from Tree Series)
Exhibition History:
Design et Merveilleux: de la nature de l'ornement (Design and the Wondrous: On the Nature of Ornament). Traveling exhibition:
Centre Pompidou x West Bund Museum Project, Shanghai, China. November 10, 2020 – February 28, 2021;
Musée d'art moderne, Saint-Priest-en-Jarez, France. December 1, 2018 – April 21, 2019
Prototype/Production. The Museum of Fine Arts, Houston, TX. November 12, 2016 – April 30, 2017. (prototype)
Andrea Branzi: Trees & Stones. Friedman Benda, New York, NY, September 11 – October 13, 2012. (polished aluminum)
Andrea Branzi, Objecten en Territoria, deSingel, International kunstcampus/ Vlaams Architectuurinstituut, Antwerp, Belgium. February 16 – May 26, 2012. (work from the same series)
Independent Design Secession, Triennale di Bovisa. Design Museum, Milan, Italy. April 12 – April 28, 2011. (similar example exhibited)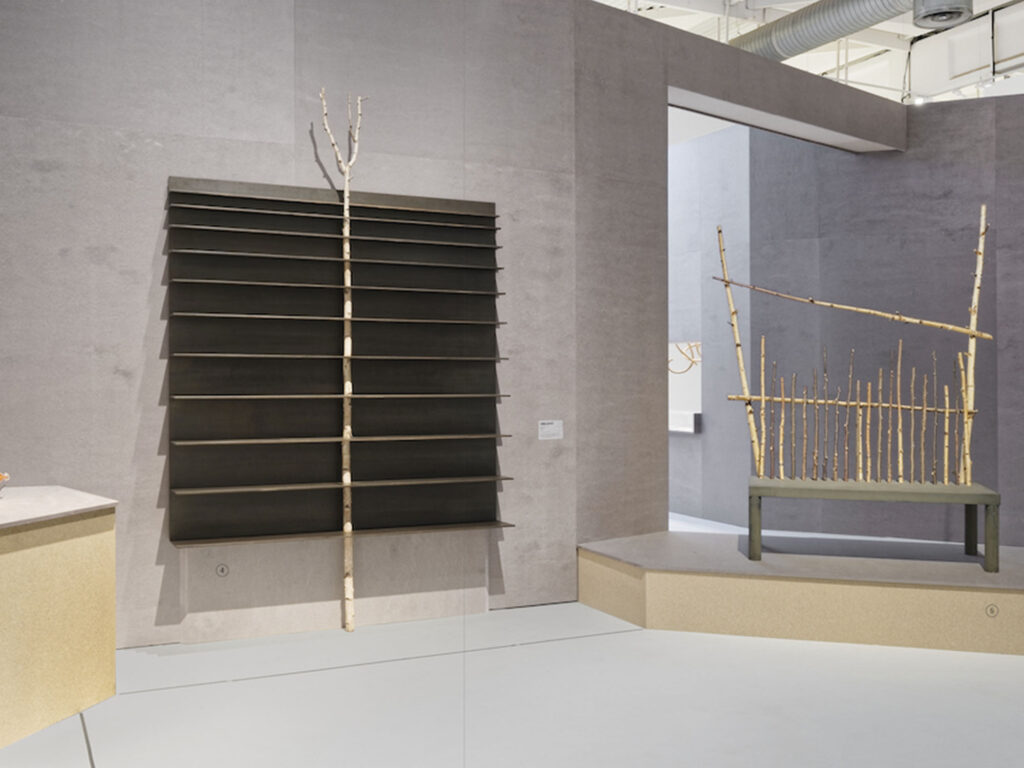 Literature:
Mimèsis. un design vivant, exh. cat., Centre Pompidou-Metz, 2022, p. 74.
Marie-Ange Brayer, Design et Merveilleux: de la nature de l'ornement (Design and the Wondrous: On the Nature of Ornament), exh. cat., Orléans, France: Hyx Editions / Editions du Centre Pompidou, 2019, pp. 30, 32, 36-37, 113.
Patrizia Ranzo and Angela Rui, I Maestri del Design: Andrea Branzi, Italy: G.Canale &Co. S.p.a, 2011, p. 16. (polished aluminum)
Independent Design Secession, Milan: Triennale Design Museum, April 2011. (similar example from the same series)
Les Amis Francais du Musee d'Israel, Annual Catalogue, France: Les Amis Francais du Musee d'Israel, 2011, pp. 59 – 61. (similar example from the same series)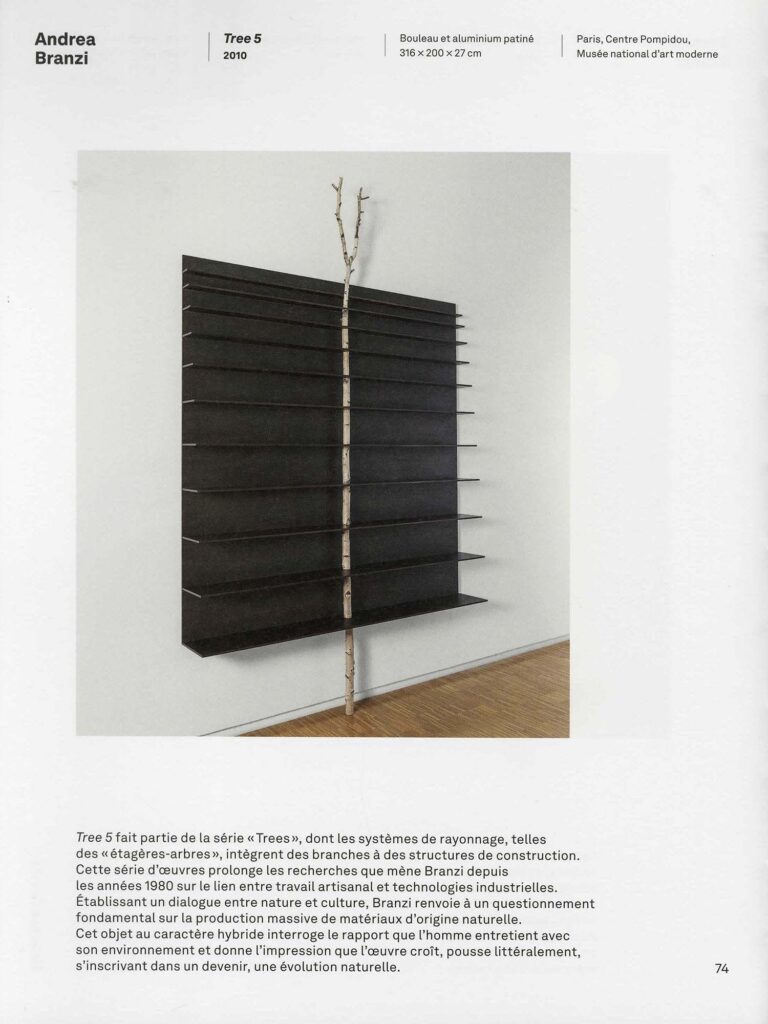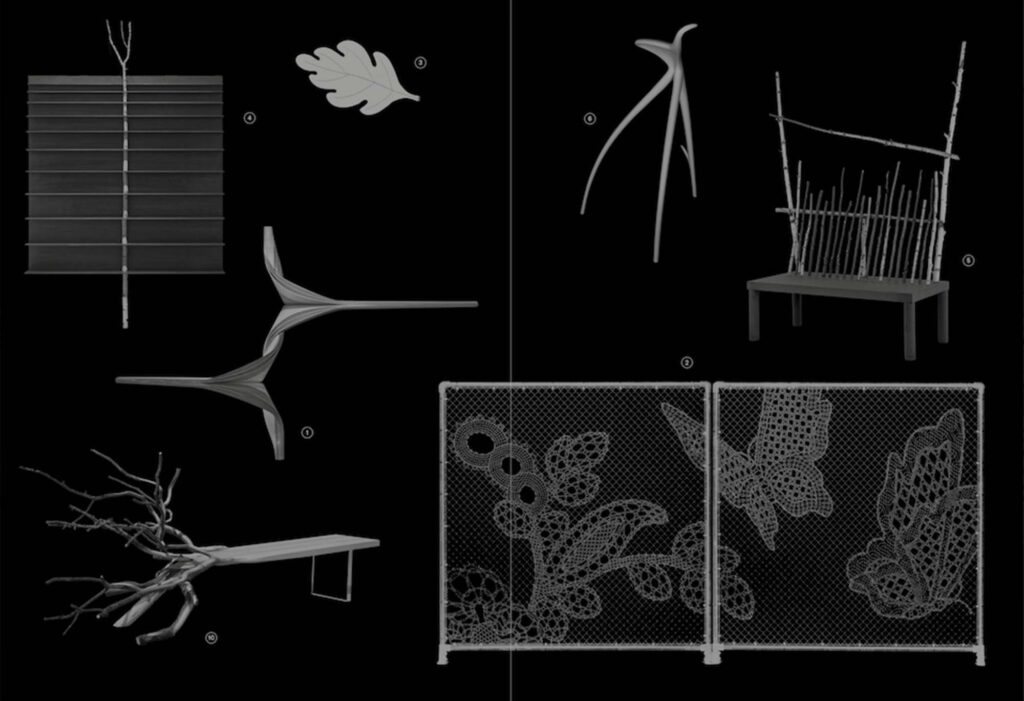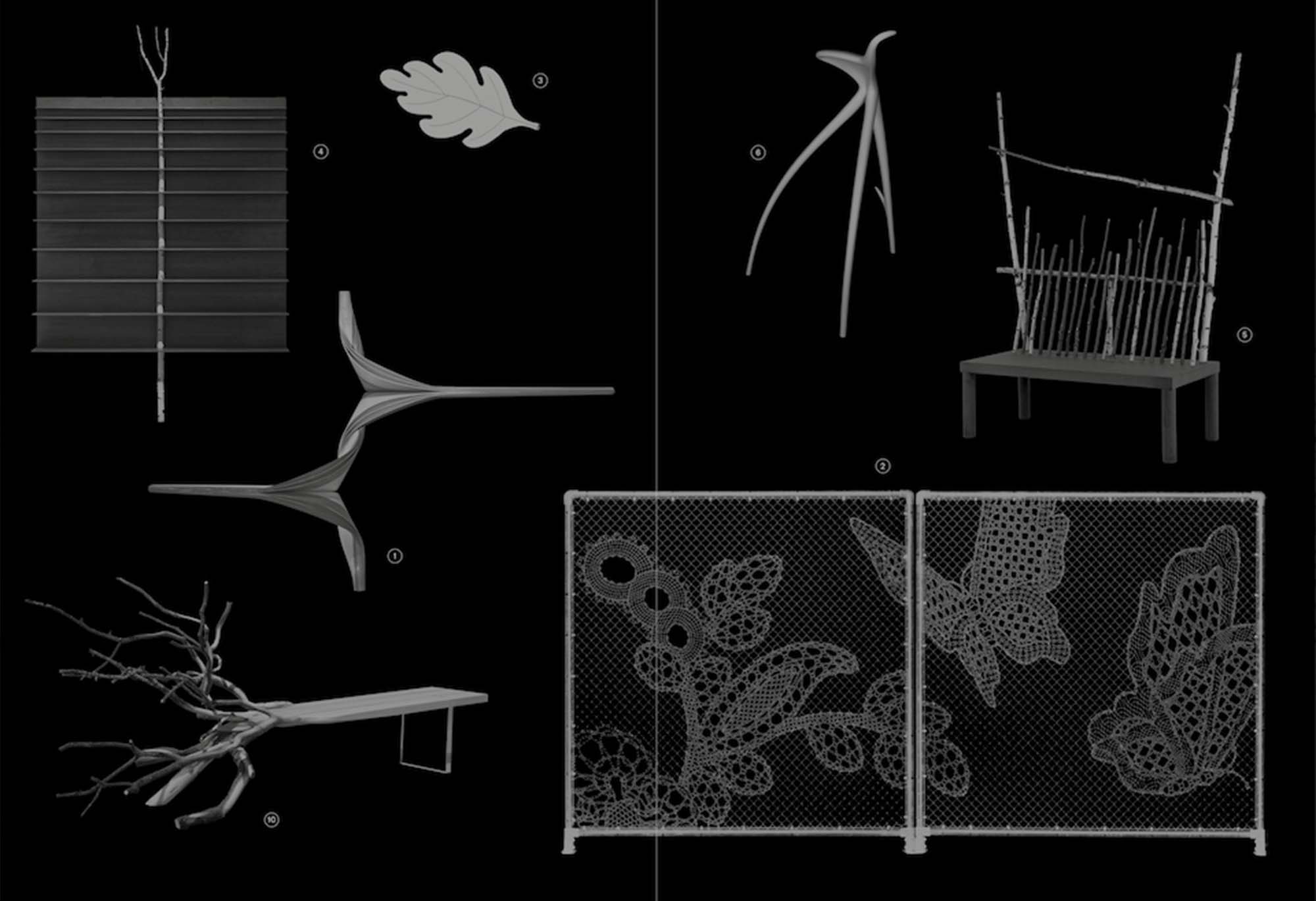 Seminal Italian architect, designer and educator Andrea Branzi has held a lifelong fascination with how humans interact with objects, and has sought to reconcile design and architecture with the evolving challenges of contemporary society. As a leading theorist, Branzi has contributed an analytical and academic approach to the discipline.
Born in Florence in 1938, Branzi studied architecture at the Florence School of Architecture, receiving his degree in 1966. From 1964 to 1974, he was a founding member of the experimental group Archizoom, which envisioned the groundbreaking No-Stop-City among other projects. Branzi was a key member of Studio Alchimia, founded in 1976, and went on to associate with the Memphis Group in the early 1980s.
In the mid-eighties, Branzi turned away from the highly-stylized aesthetic of postmodern design to embrace a style he called "neoprimitivism." The key expression of his new direction was his seminal Animali Domestici (1985-1986) series, which featured rectilinear modern forms intersected by unfinished logs, sticks, and wood offcuts, upholstered with loose pelts—bringing the artificial and natural into equilibrium.
He distinguished himself as a co-founder of Domus Academy, the first international post-graduate school for design, and was a professor and chairman of the School of Interior Design at the Politecnico di Milano until 2009. Branzi is a three-time recipient of the Compasso d'Oro, honored for individual or group effort in 1979, 1987, and 1995. In 2008, Branzi was named an Honorary Royal Designer in the United Kingdom and he received an honorary degree from La Sapienza in Rome. That same year, his work was featured in an installation at the Fondation Cartier, Paris. In 2018, Branzi was the recipient of the prestigious Rolf Schock Prize in Visual Arts by the Swedish Royal Academy of Fine Arts.
Branzi's works are held in the permanent collections of the Centre Pompidou, Paris; Israel Museum, Jerusalem; Museum of Fine Arts, Houston, TX; Museum of Modern Art, New York, NY, and Victoria & Albert Museum, London among others. He lives and works in Milan, Italy.