ICONOCLASTS AND ICONS
Design Miami/ Basel | Booth G02
June 13 – 18, 2023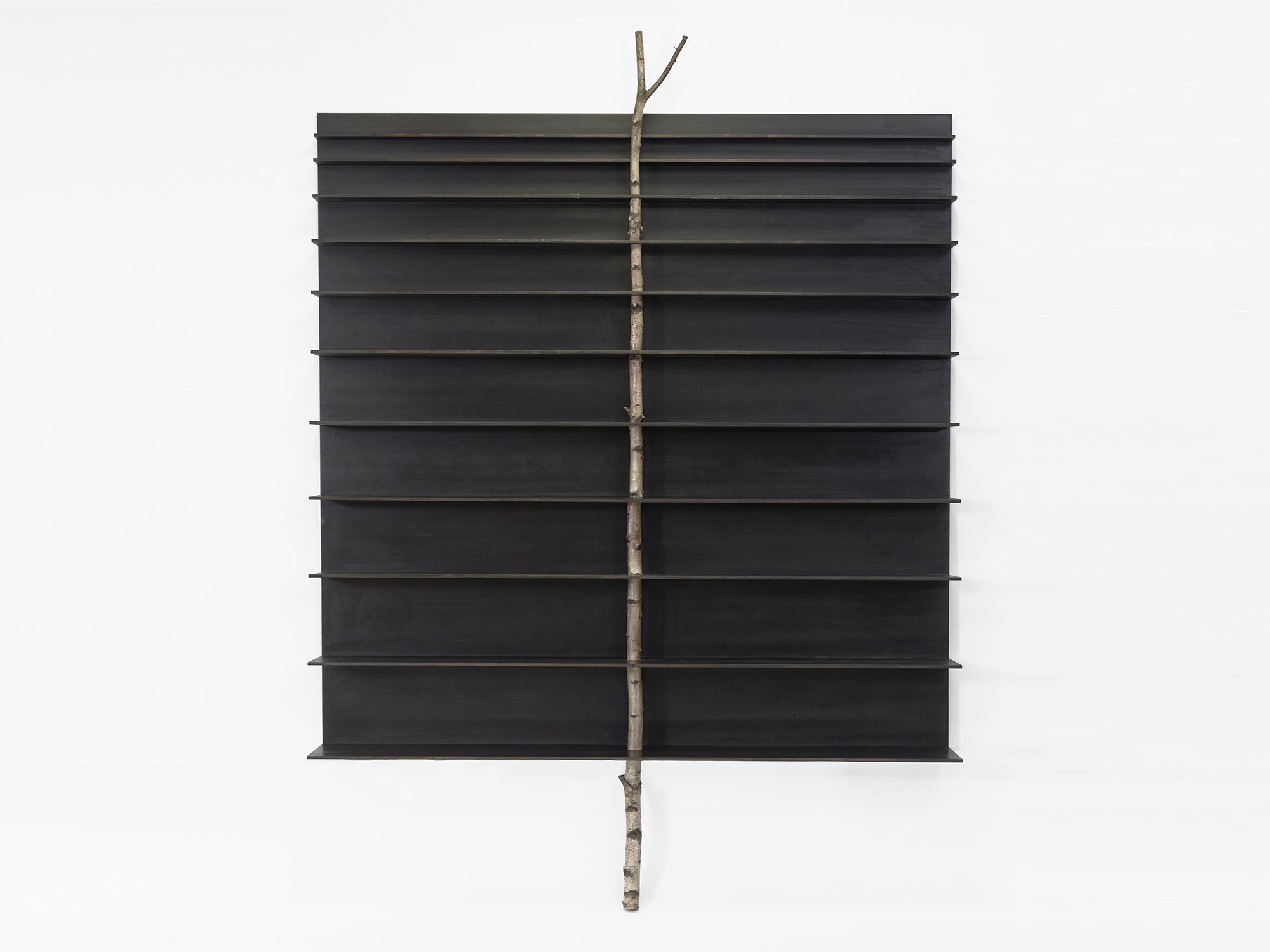 Andrea Branzi [Italian, b. 1938]
Tree 5, 2010
Birch and patinated aluminum
118.11 x 78.74 x 10.63 inches
300 x 200 x 27 cm
Edition 1 of 12
Signed and editioned "AB 1/12"
FB21464
Exhibition History:
Design et Merveilleux: de la nature de l'ornement (Design and the Wondrous: On the Nature of Ornament). Traveling exhibition:
Centre Pompidou x West Bund Museum Project, Shanghai, China. November 10, 2020 – February 28, 2021;
Musée d'art Modern, Saint-Priest-en-Jarez, France. December 1, 2018 – April 21, 2019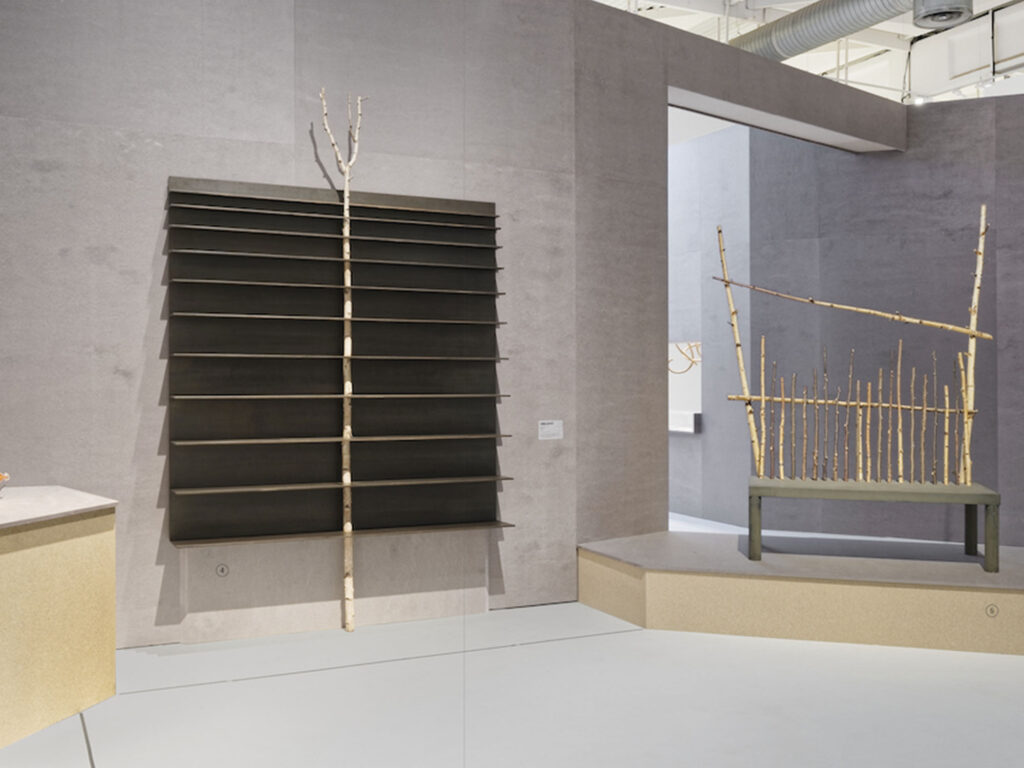 Prototype/Production. The Museum of Fine Arts, Houston, TX. November 12, 2016 – April 30, 2017. (prototype)
Andrea Branzi: Trees & Stones. Friedman Benda, New York, NY, September 11 – October 13, 2012. (polished aluminum)
Andrea Branzi, Objecten en Territoria, deSingel, International kunstcampus/ Vlaams Architectuurinstituut, Antwerp, Belgium. February 16 – May 26, 2012.
Independent Design Secession, Triennale di Bovisa. Design Museum, Milan, Italy. April 12 – April 28, 2011. (similar example exhibited)
Literature:
Mimèsis. un design vivant, exh. cat., Centre Pompidou-Metz, 2022, p. 74. Marie-Ange Brayer, Design et Merveilleux: de la nature de l'ornement (Design and the Wondrous: On the Nature of Ornament), exh. cat., Orléans, France: Hyx Editions / Editions du Centre Pompidou, 2019, pp. 30, 32, 36-37, 113.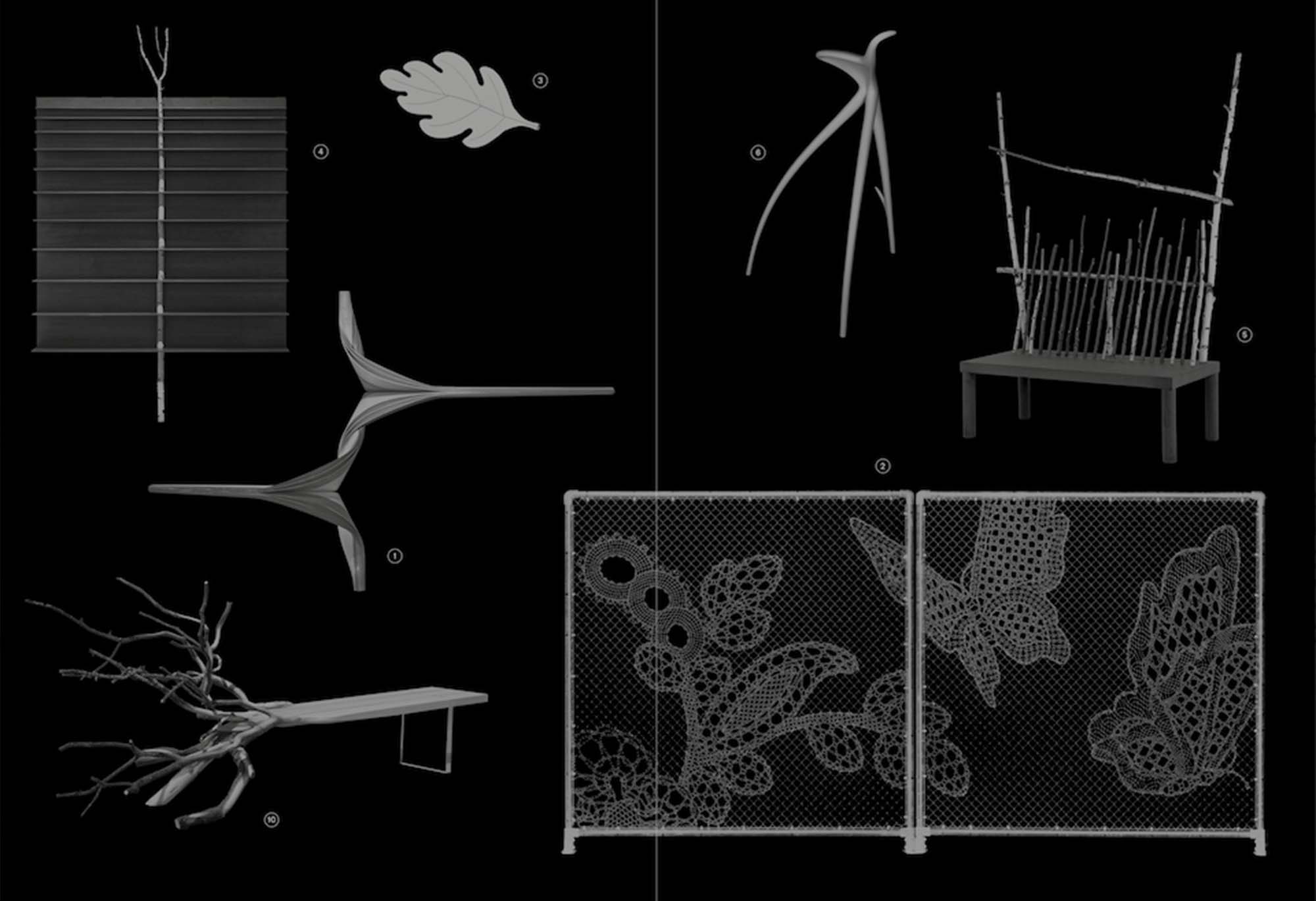 Patrizia Ranzo and Angela Rui, I Maestri del Design: Andrea Branzi, Italy: G.Canale &Co. S.p.a, 2011, p. 16.
Independent Design Secession, Milan: Triennale Design Museum, April 2011. (similar example from the same series)
Les Amis Francais du Musee d'Israel, Annual Catalogue, France: Les Amis Francais du Musee d'Israel, 2011, pp. 59 – 61. (similar example from the same series)
Museum Collections:
Centre Georges Pompidou, Paris, France (Tree 5)
Cooper Hewitt, Smithsonian Design Museum, New York, NY (Drawing for Tree D3, Drawing for Tree D4, Drawing for Tree D11, Drawing for Trees 9, D10 and D11)
Israel Museum, Jerusalem, Israel (Tree 1, Tree 3)
Museum of Fine Arts, Houston, TX (Tree 5, Drawing for Tree D2, Drawing for Tree D4, Drawing for Tree D9, Drawing Untitled from Tree Series)